Richard Walton is the founder of one the world's most successful social enterprises employing more than 250 people in 40 countries and he has launched a new business – providing virtual PAs to busy professionals in the UK. Interestingly, both his businesses are the result of a beach lifestyle aimed at combating burnout, and a morning routine of surfing… we asked roaming entrepreneur Richard to share his top tips on moving abroad for work.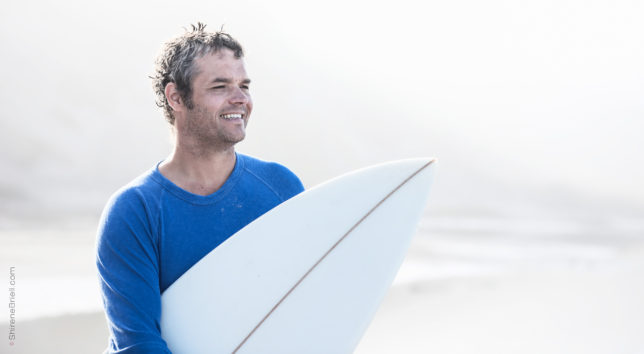 For me, one of the greatest things about being an entrepreneur is the freedom it gives you to travel and work all over the world. Since setting up GVI age twenty-one, I've lived in Guatemala, France, England, Spain, Costa Rica and now I'm based in Cape Town where more recently, AVirtual and Deeply Social were born. Of course, no move is stress free – particularly when you're taking four kids and a dog half way across the globe – but to me the positives far outweigh the negatives, both professionally and personally.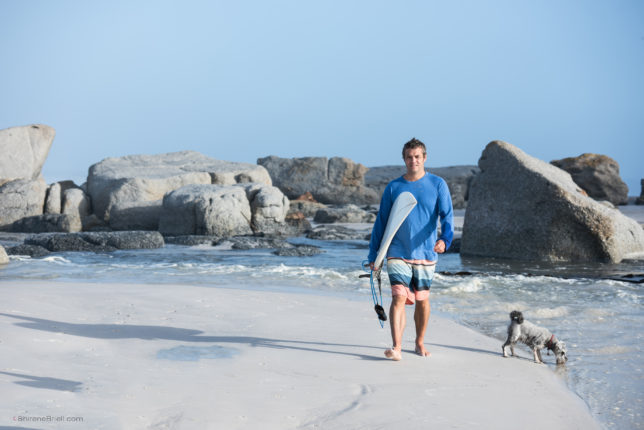 So, here are my five top tips for moving abroad:
1. You don't need to jump straight into the deep end
Like most things in life, there is no one size fits all. Moving to a different country is not for everyone. Don't sell your house and all your furniture so you're left stranded with nowhere to return to. Take a small step first. Rent for six months and see how you get on. It normally takes at least that long, if not a little longer to feel settled in a new place. When my family and I relocated to Costa Rica almost 20 years ago, we knew very little about it as a destination – let alone a home. We decided to just go, explore and see what it was like. Going with a more relaxed mindset takes off some of the pressure and makes it feel more like an extended holiday rather than a huge, life-changing decision. Furthermore, the digital age has made business continuity easier than ever. My two current businesses make the most of this – one offering entrepreneurs a virtual PA service and the other, a virtual social media support team. You can outsource a variety of roles or functions at the click of a button, meaning you can rest easy knowing things are in good hands.
2. Make the most of existing communities beforehand
The hardest thing about relocating abroad is the culture shock. Don't be fooled – it still applies to countries where they speak the same language as you! It takes a while to adapt to a new way of life, leaving you feeling quite alone at times. That's why business groups are so helpful, not just for professional networking but also for making friends and getting advice. I joined EO (Entrepreneurs' Organisation) here in Cape Town and built some great partnerships and some brilliant friendships. It's worth researching and joining professional or expat groups before you move, so you already have a community when you arrive. People love to help so whether it's a kids restaurant recommendation, or a good bank to set up shop, don't be afraid to ask for words of wisdom when you need them.
3. Let change give you a fresh pair of eyes
The best thing about making a change in your life is that it forces you to really stop and think about what you're doing. When you're in an unfamiliar environment, you stop doing things automatically and actually start paying attention. It's easy to get too comfortable in your routine and not even realise you're doing it. Even if you change jobs, but remain in the same city, you're not really breaking away from habits. You're probably still going to the same pubs in the evening, mixing with the same people, and returning to the same flat. Moving overseas shakes that all up and it can be unsettling, but it's incredibly liberating too. Being flexible and able to adapt are key characteristics for any successful entrepreneur. If you can't change where you do your food shop without panicking, how do you plan to disrupt a whole industry?
4. Immerse yourself when you get there
Before moving to Costa Rica, I'd never really done much exercise or paid any attention to my diet. Upon arriving, much to my shock (and perhaps dismay), the community we found ourselves in was very health conscious. Within a year my lifestyle experienced a complete overhaul – I was eagerly doing regular cleanses, eating raw food and surfing every morning. The environment and people that surround you, more than anything else has a massive influence on your work/life balance. If you seriously need to put the brakes down on your life and slow down, what's the point in moving to New York – notoriously known as the city that never sleeps? Work/life balance can be learnt, but it helps if you're surrounded by people who value their personal lives as much as their careers so their positive influence rubs off on you.
5. Don't expect too much
While moving to a new country can be dramatic lifestyle change, you may not necessarily feel the impact straight away. Just like if you start working out, it often takes a few months to see the results, when you move to a different country you may find yourself disappointed and thinking nothing's changed. Persevere – those proverbial washboard abs are on the way. Don't be disheartened when it's raining cats and dogs in your new tropical island home. Change is a process and often the most prolific ones take a long time to come into fruition.
So, there you have it, my top tips for my fellow entrepreneurs who just can't shake that pesky travel bug. Travelling is one of the most rewarding things you can ever do. Take it from someone who's done a fair share (with multiple kids, animals and businesses in tow) – it's worth it.