Fun, flirty, fabulous and flavourful – that is what we look for in our soft drinks recommendations although we've thrown in a few health conscious and good for you drinks in our summer line up too. Check them out below…
1. Sibberi Bamboo Water
In May 2016 Sibberi was the first to introduce Bamboo Water to the UK.  Here at SLOAN! we were able to try it out before it hit the shelves. We love it and think you will too.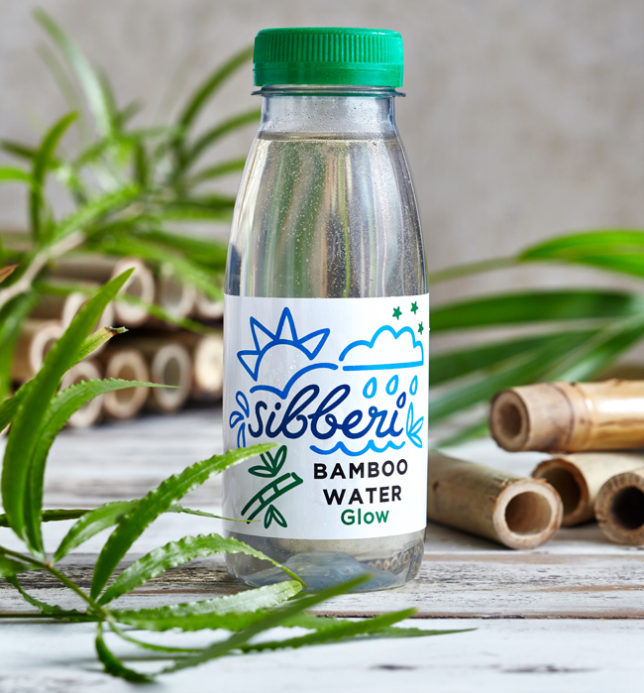 Bamboo Water can't be tapped like maple and birch as botanically bamboo is closer to grass than it is to trees.  Instead, to collect the water Sibberi "presses" it out of the bamboo. Bamboo is the highest natural source of silica and the best-kept secret for healthy skin, hair and nails.  Silica is naturally present in the body, however it fades as we age, making Bamboo Water a simple and natural anti-ageing solution.  Silica is the ultimate beauty supplement for a natural glow. Available from Whole Foods Market, £1.99.
2. ChariTea
You've heard of drinking responsibly, it's high time to drink socially responsibly. ChariTea is a project that pioneers a new take on social drinking; the range of ice teas not only taste good, as a social enterprise, they also do good. ChariTea's clean-tasting, uplifting organic iced teas are made from freshly brewed loose leaf tea, which is refined with pure fruit juices and lightly sweetened with natural sweeteners, agave syrup or honey.

The ChariTea Mate is lightly carbonated, real brewed ice tea from full yerba Mate leaves. A natural caffeine boost, Mate is a great alternative to sickly sweet energy drinks, or mix with vodka for a balanced buzz. Called "the drink of the gods" by indigenous South Americans, Mate gives you the same alertness as coffee without the negative side effects. The energy boost comes on gradually and lasts for longer.
£1.29 per 330ml bottle available in four flavours – Red, Green, Black and Mate – from Whole Foods, Selfridges, Planet Organic, As Nature Intended and a raft of deli and health foods stores across London.
3. Firefly
Briggs and Waley-Cohen were working in the city in 2002 and looking for healthy, refreshing drinks. They soon realised that there was a gap in the market for innovative, healthy drinks, as they were fed up with what was on offer at the time – drinks that had more chemicals than a plastics factory, or gave them the unpleasant feeling that they should be served by Mary Poppins with a spoonful of sugar.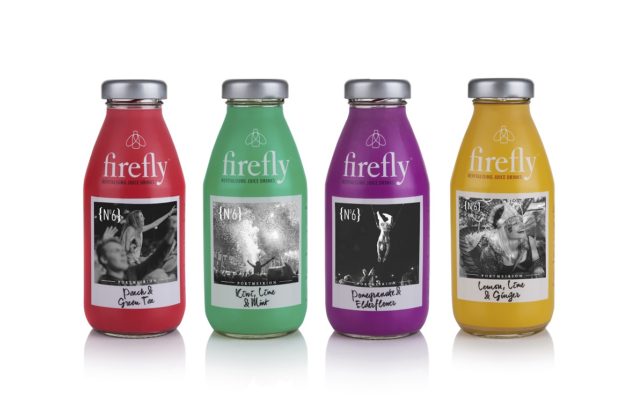 Firefly is £1.79 per 330ml glass bottle and £1.49 per 400ml PET bottle. The Firefly 330ml range includes Peach & Green Tea; Lemon, Lime & Ginger; Pomegranate & Elderflower; Kiwi, Lime & Mint; Grapefruit & Passionfruit; Bramley Apple & Ginger. The Firefly 400ml range includes Pomegranate & Elderflower; Kiwi, Lime & Mint, Peach & Green Tea; Lemon, Lime & Ginger.  Firefly uses recyclable and recycled materials where possible.
4. Newton's apple fizzics
Brimming with apple flavour, Newton's appl fizzics contains approximately 40% less sugar than apple juice on its own; making it the perfect soft drink for sugar conscious adults and children alike. Newton's appl fizzics means no compromises – less sugar means fewer calories compared to many juice drinks and yet it remains all natural, with no nasty artificial sweeteners.

Newton's appl fizzics is a golden amber apple juice blended with lightly sparkling water, producing a delightfully crisp and curiously refreshing taste. It is completely natural, with no artificial additives or e numbers, hence no 'e' in the appl of appl fizzics!
Available in a 330ml bottle for £1.29 and a 750ml bottle for £2.49.  Stockists include Amazon.co.uk, Harrods and independent grocers, farm shops and delis. The new sparkling juice is best served chilled and is a wonderfully thirst quenching drink when enjoyed straight from the bottle, or served over ice.
5. Overhang
Overhang's main flavours are orange, ginger and lime, so perfect refreshing summer flavours. It's low in sugar so a good alternative to sugar laden energy drinks. It only launched at the end of last year and is already available nationwide through Holland and Barrett.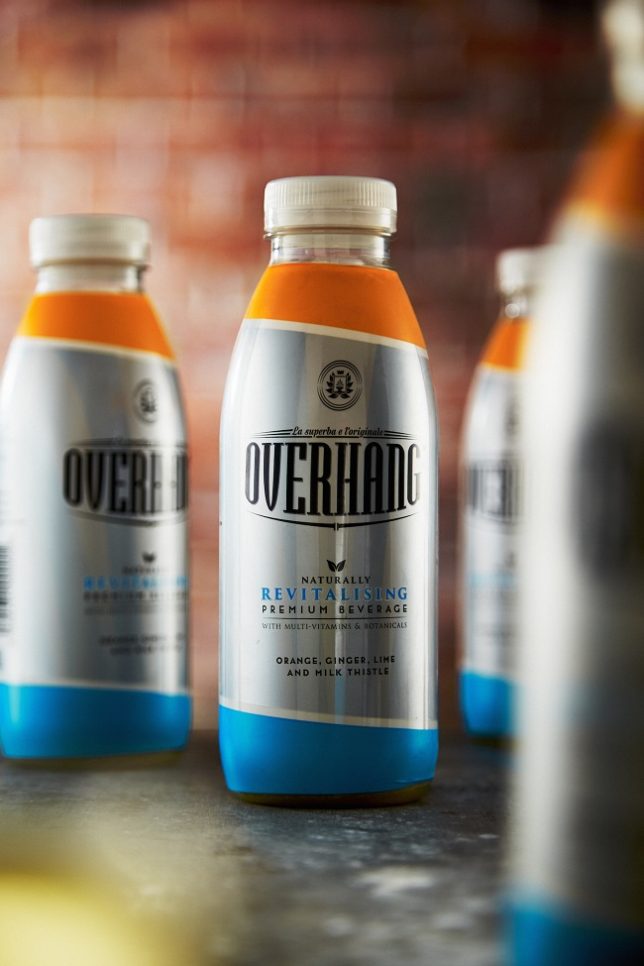 The original recipe was based on a hangover relief drink that dates back to an old family recipe but today is marketed as a refreshing pick-me-up to enjoy at any time of day. It's gone down like a storm in the office and definitely one for your shopping list. Available in Holland and Barrett. £2.49
6. LemonAid
Lemonaid is a trio of truly sustainable soft drinks that are committed to Fairtrade: they pay higher prices for their raw ingredients and, vitally, they support a fair and humane agriculture. With help from the Fairtrade Bonuses, local farmers can improve their living conditions and initiate community projects.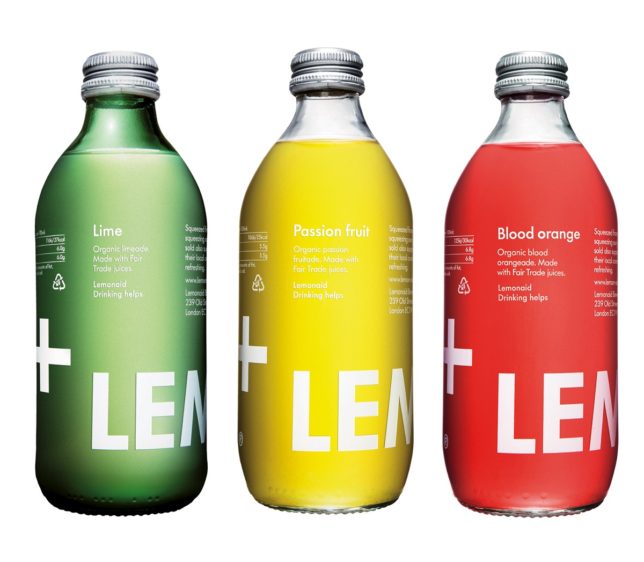 Totally free from preservatives, artificial sweeteners and flavourings, Lemonaid's lightly sparkling organic soft drinks are made from the very best fresh juices and are sweetened with cane sugar, using up to 50% less sugar than regular soft drinks; choose from the thirst-quenching and zestfully refreshing Lemonaid Lime, Lemonaid Passion Fruit and Lemonaid Blood Orange.
£1.59 per 330ml bottle from Whole Foods, Selfridges, Planet Organic, As Nature Intended and a raft of deli and health foods stores across London.
7. DRINKmaple
It may be the latest in hip hydration but there's nothing gimmicky about DRINKmaple. Set up by two Ironman triathletes in the States, DRINKmaple isn't claiming to be some kind of wonder drink, but it does offer a healthy, refreshing and, perhaps most importantly, tasty way to hydrate for sports.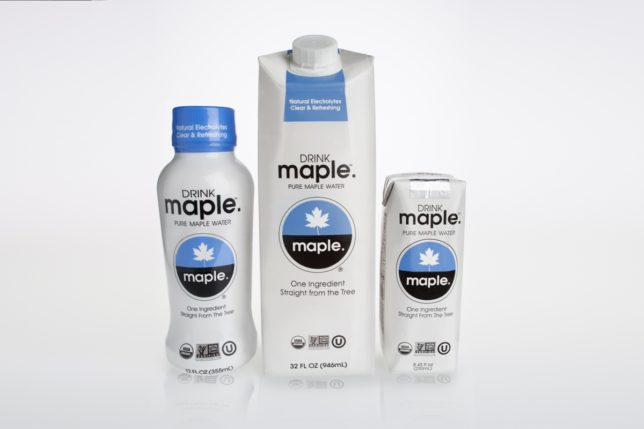 Unlike maple syrup the tree's water isn't high in sugar, in fact maple water has only about half the sugar of coconut water (less than 1.5g per 100ml), but does contain 46 other nutrients, including more manganese than a cup of kale – a nutrient which plays an important role in our bodies' energy systems. Although it's low in sugar DRINKmaple does still retain a subtle maple taste and offers a unique and refreshing flavour.
DRINKmaple comes in three formats: 250ml Tetra £1.99 / 355ml BPA free bottle £2.59 / 946ml Tetra £3.99 and is available at Ocado, Wholefoods, Planet Organic and over 200 other stores, including Selfridges, Revital and Harvey Nichols.
8. Belvoir Elderflower Cordial
Belvoir Fruit Farms is encouraging the nation to raise a very cordial glass to Her Majesty the Queen on her 90th birthday with a limited edition of their original Elderflower Cordial, resplendent with a union jack and a birthday message on the label.

The Leicestershire based, family-run business has been making its award winning Elderflower Cordial for over 30 years.  Hand made at Belvoir using only natural ingredients with no artificial preservatives, additives or sweeteners, Belvoir invites the local community to help pick the fresh elderflowers that they need to make each year's vintage from their own plantations and the hedgerows growing wild in the country. Long recognised as the flower that heralds the beginning of summer, what better way to toast our own Flower of England than with a cool, refreshing glass of Cordial made from English Elderflowers? The limited edition Belvoir Union Jack bottles are available from 6 April to 26 June in most major supermarkets for around £3.00 per 50cl bottle or from www.belvoirfruitfarms.co.uk
Here's one drink we just had to include as a bonus…
9. Ugly Sparkling Water
Ugly Sparkling Water, a brand new range of unsweet, naturally infused sparkling waters that are set to take the country by storm. As each drink is made with sparkling water infused with natural fruit flavours, you'll find no sugar, no sweeteners, no calories and nothing artificial in these guilt free, beautifully different waters.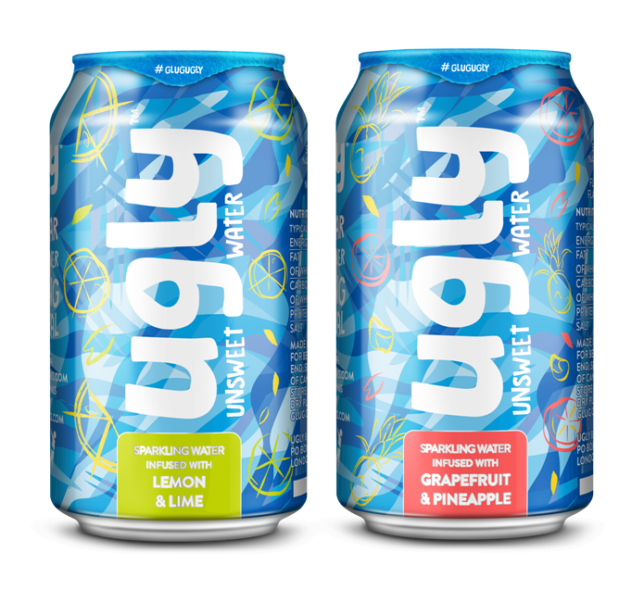 Hugh Thomas, Co-Founder of Ugly says, "Like many people, we were tired of drinks packed full of sugar or sweeteners. Ugly water doesn't promise to make you faster, smarter or more beautiful but it's all-natural and tastes great, a refreshing change to traditional fizzy drinks."
Available in two refreshing flavours – Lemon & Lime and Grapefruit & Pineapple. Stockists include Selfridges and Whole Foods Market. £0.99, 330ml.