This January, liquid nitrogen ice cream specialists Four Winters continue to innovate with the launch of a new menu of exuberant flavours for winter, proving that at Four Winters, ice cream can be enjoyed even during the colder months. Last year, we fell in love with the Four Winters deliciously different nitro ice cream and even Puppy Gizmo was salivating over their Winter in Autumn flavours!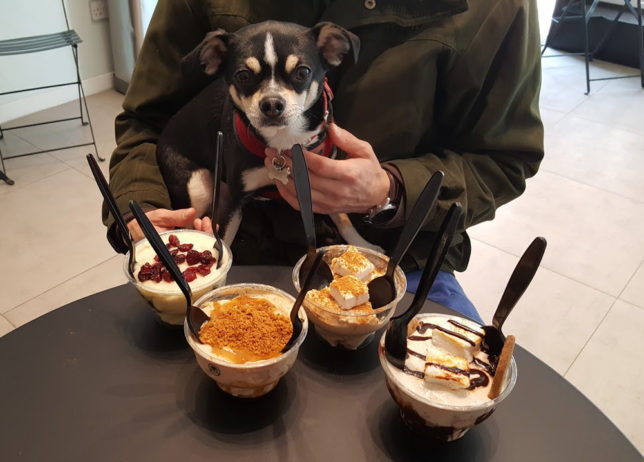 So when we heard that Four Winters had just launched their new flavours for winter and opened a new nitro ice cream parlour in Soho, we couldn't wait to head down to Four Winters Brewer Street to sample the new Winter in Winter 2017 menu boasting spicy and sweet additions catering for all palates, whether you enjoy sticky caramel stroopwafel, zesty orange flavours or a kick of chilli.
Four Winters Triple Chilli Chocolate
Four Winters' chilli chocolate consists of rich chocolate ice cream laced with spicy marshmallows and chocolate crunchies to create the perfect winter treat. One fiery bite and you'll be asking for more.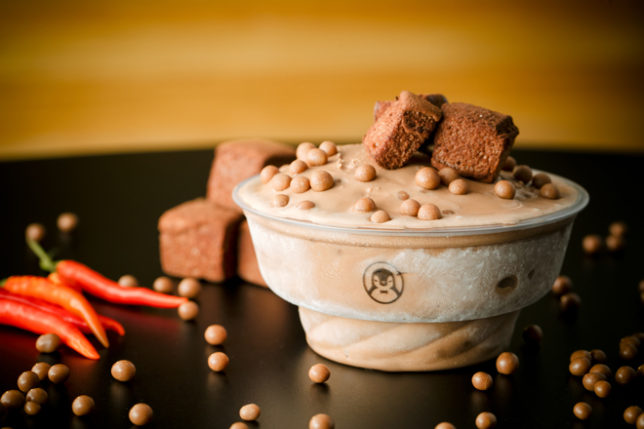 Four Winters Peanut Butter Pretzel
Four Winters' perfect peanut butter base is mixed with sweet and salty pretzel crunch. This is then topped off with a drizzle of salted caramel to create an enjoyable combination of sweet and salty.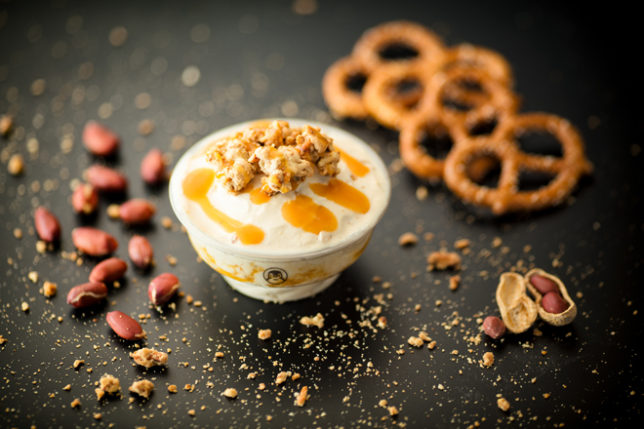 Four Winters Stroopwafel
Four Winters' delectable, brown sugar ice cream is paired with pieces of crushed waffle cone and salted caramel.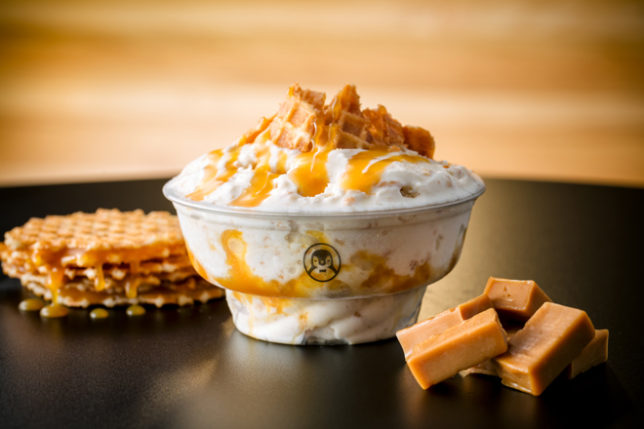 Four Winters Orange Creamsicle
Four Winters' smooth sweet cream base is paired with sweet and tangy orange zest and with buttery shortbread cookies to create a classic flavour you're sure to get hooked on.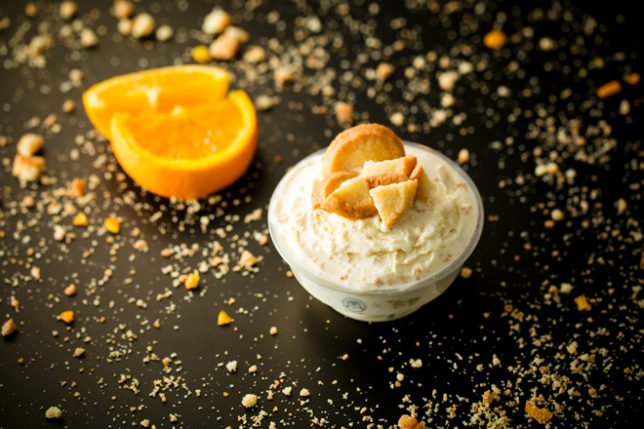 Four Winters Strawberry Mango Sorbet
Every season Four Winters feature a sorbet as a dairy-free complement to their liquid nitrogen ice cream flavours. This season, try the heavenly blend of fresh strawberries and ripe mango whipped into a light fruity sorbet and topped with fresh strawberries.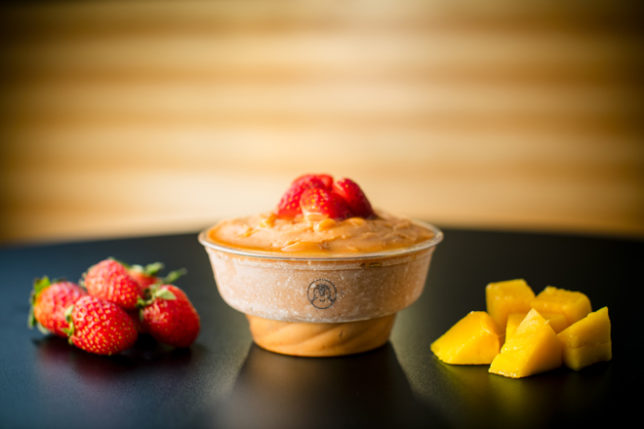 Four Winters Hot Chocolate
Also joining the menu this Winter is the new line up of Four Winters hot chocolates with either chilli or roasted homemade marshmallows served on top for the perfect winter warmer.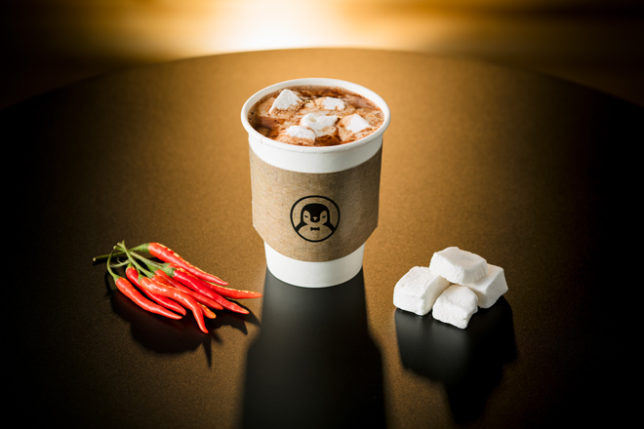 Four Winters is a new-generation ice cream maker that harnesses the power of liquid nitrogen to create customisable made-to-order ice cream. With a mission to bring surprise and delight back to ice cream, its team of chefs has developed a fresh and innovative menu that changes with the season.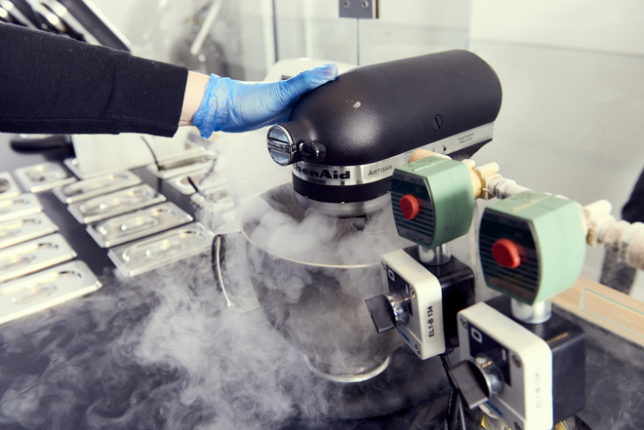 Harnessing the power of liquid nitrogen, Four Winters is able to flash freeze its ice cream within seconds. The result is not just a wow to watch, but creates super-smooth ice cream that captures the exact taste of the ingredients for a superior serve. Perfect for foodies and families alike, the futuristic Four Winters parlour offers products full of flavour using only the freshest of ingredients.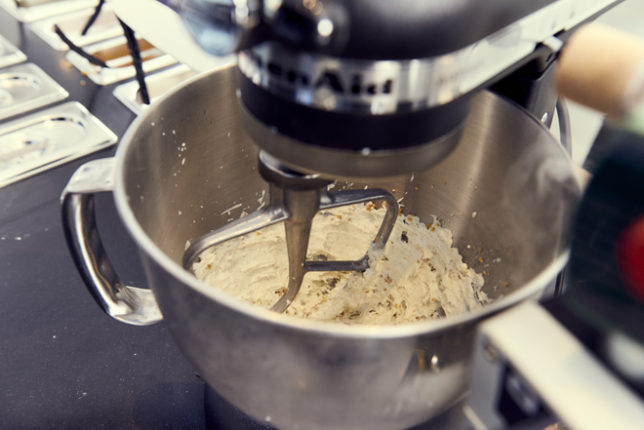 Having originally opened their first UK parlour on Gloucester Road to the delight of local residents familiar with the brand in Jordan, Four Winters has just opened a new nitro ice cream parlour in the heart of London's Soho on Brewer Street so now even more people can convert to the gastro joys of Four Winters decidedly different yet delectable liquid nitrogen ice cream.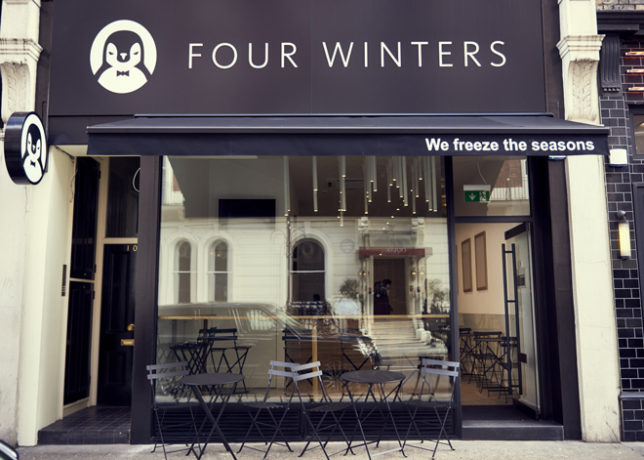 Four Winters
103 Gloucester Road, Kensington, London SW7 4SZ
53 Brewer Street, Soho, London W1F 9UY
www.fourwinters.co
@FourWintersUK