The team of liquid nitrogen ice cream aficionados at Four Winters have created an exciting new menu of warm desserts to turn up the heat this festive season. The new Molten Puddings are oozing with wintry flavours and feature unique interpretations of comforting British dessert favourites.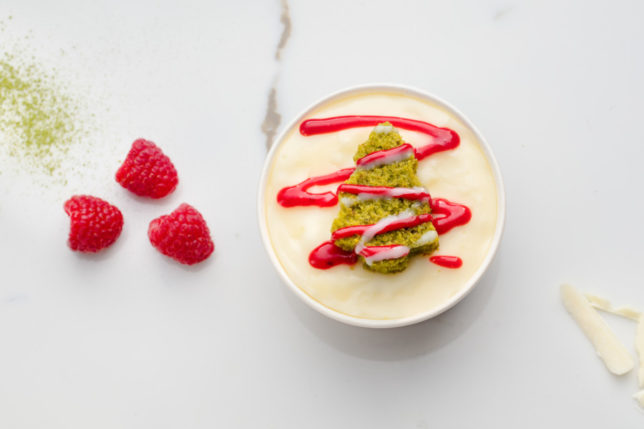 The delicious cream bases usually found in Four Winters' ice cream are condensed, rather than frozen, creating a mouthwatering pudding that is paired with luscious cakes, sauces and toppings.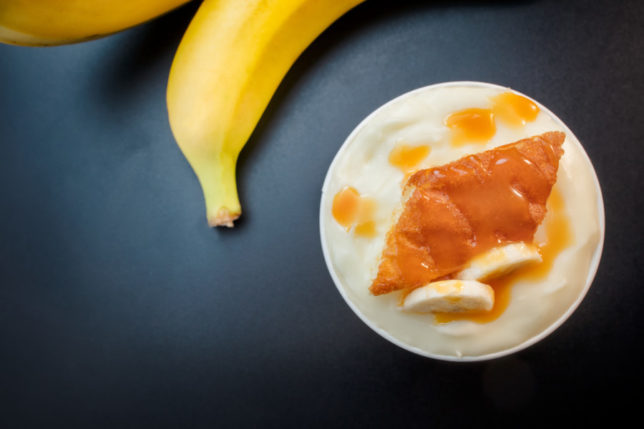 The menu includes a limited edition Christmas Special available from now until 4th January, alongside winter-warming flavours such as the Fudge Brownie and Apple Pie. See below for a full list of the Molten Pudding serves.
Christmas Special
Homemade white chocolate sauce, raspberry coulis and lush chunks of matcha sponge cake are topped with a sweet cream pudding and a Christmas tree cake.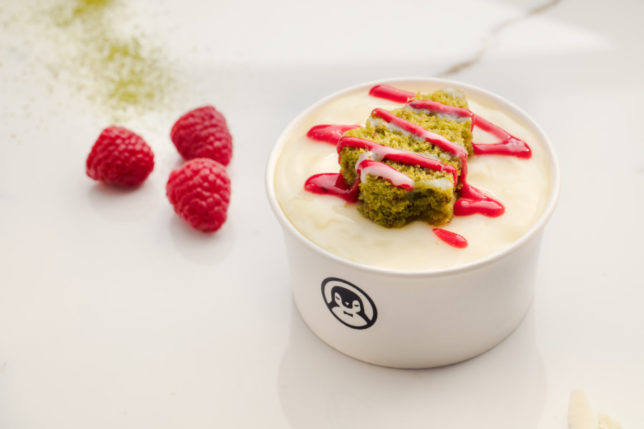 Fudge Brownie
Four Winters' lush brownies are topped with rich chocolate pudding and a drizzle of fragrant salted caramel.
Apple Pie
Classic vanilla base pudding is topped with Four Winters' delicious spiced apple pie filling and oat crumble.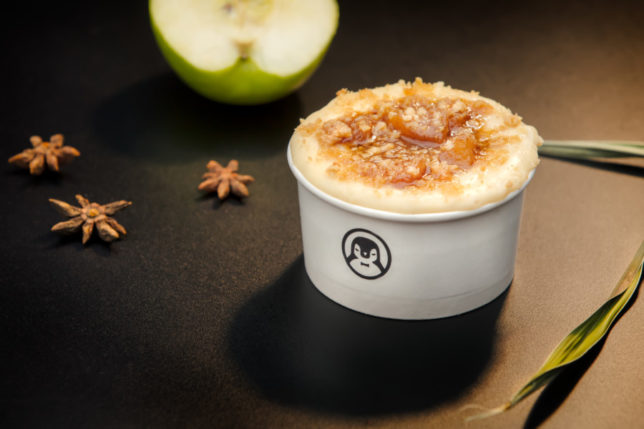 Banana Foster
Freshly baked sponge cake is topped with a sweet cream pudding, freshly sliced bananas & salted caramel.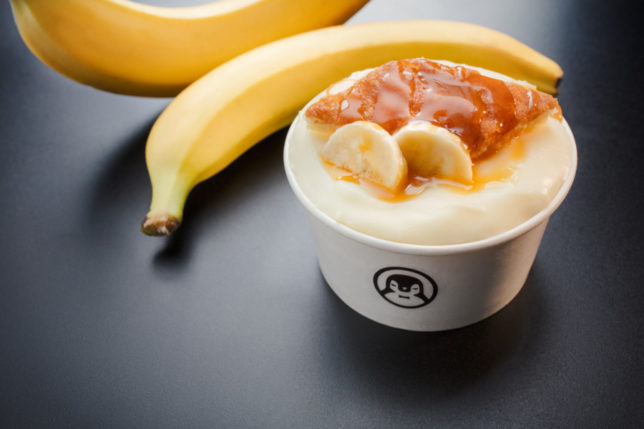 Lotus
A brown sugar base pudding that folds over chunks of cinnamon spiced walnut cake and topped with crushed Lotus biscuits and a drizzle of salted caramel.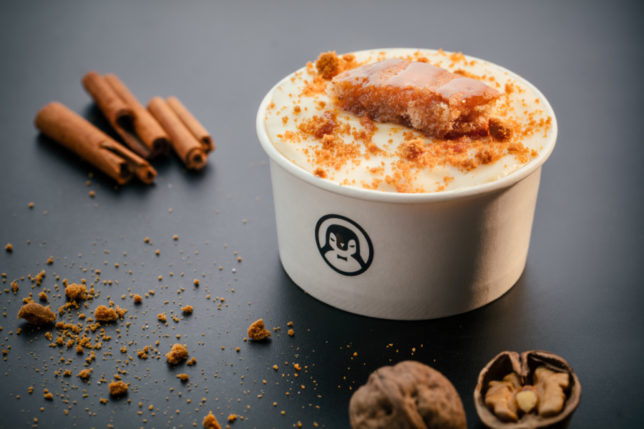 Four Winters' futuristic parlours can be found in South Kensington, Soho and Notting Hill. Four Winters offers tasty ice creams, Molten Puddings and shakes with flavours inspired by the four seasons, and set themselves apart by freshly creating your chosen sweet treat right in front of your eyes. The result is not just a wow to watch, but creates a super-smooth serve that captures the exact taste of the ingredients for a superior dessert experience.