Feeling the Monday Blues? Dreading another long day at work? Looking for something to lift your mood?
Well, for all those without an extraordinary life coach like Sloan Sheridan-Williams to help you live the life you desire and deserve, we think that free ice cream will definitely cheer you up.
Free ice cream might not prevent your life's journey from being severely challenged (you'll need a life coach for that) but it is guaranteed to sweeten your train journey home.
Hampshire based ice cream makers, Jude's ice cream, will be giving away 4,000 free 120ml tubs of Caramel Pecan ice cream to lucky commuters on Monday 4th September and another 4,000 on Thursday 7th September.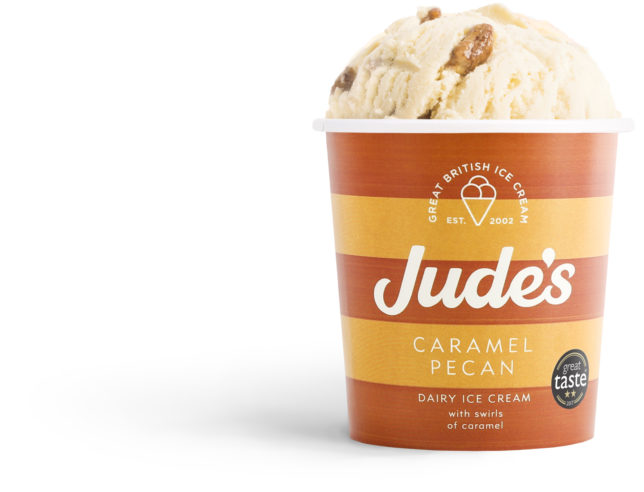 Where I hear you ask? Head on down to the forecourt of Charing Cross Station in Central London on those days from 3pm until 7pm (or while stocks last) for your chance to grab a little tub of happiness absolutely free.
To whet your appetite, we can tell you that Jude's Caramel Pecan blends brown butter (Beurre Noisette) with fresh Hampshire milk from the cows next door in their dairy farm. Caramel swirls and toasted pecan nuts candied in British demerara sugar are then stirred in for added sweetness and crunch. It's nothing short of a taste triumph!
Having won over 40 Great Taste Awards, Jude's is a family affair run by and donates 10% of all profits to charities that work with children and young people. So their ice cream does good as well as tastes good!
For more information about Jude's ice cream, please visit www.judes.co.uk