Husband and wife team Gregory and Marie Marchand have been busy updating the interiors of their UK restaurant, Frenchie Covent Garden, with the simple aim of enhancing their guests' experience.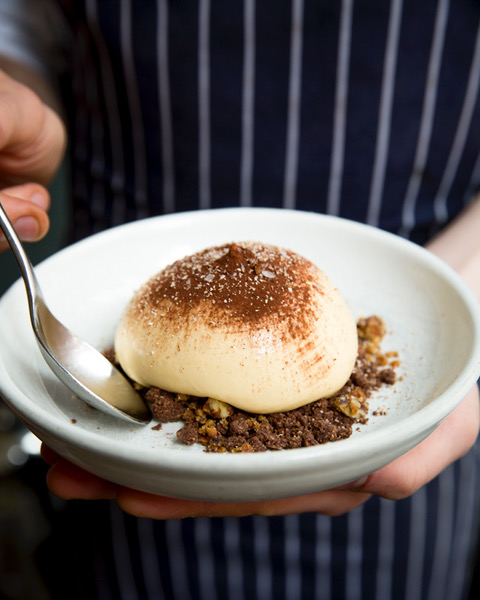 Launched in early 2016, the award-winning sister restaurant to Frenchie Paris (designed by Emilie Bonaventure) has undergone a two-week refresh to bring more comfort and additional seating to the space on Henrietta Street.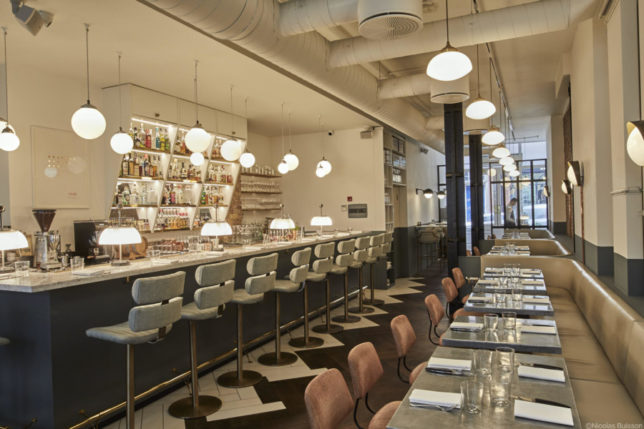 The restaurant's light filled entrance now features a glass screen to provide extra warmth for guests as the colder months draw near whilst the addition of a pair of high dining tables at the rear of the restaurant will provide a more intimate dining option.  The restaurant now offers space for an additional ten diners.
Gregory Marchand, known to many as 'Frenchie', began his culinary journey in western France at the age of 15.  He learned to cook in Nantes, France, in the kitchen of the orphanage where he grew up and would soon embark on a culinary journey that would take him into some of the world's finest kitchens in London, Hong Kong, Spain and New York.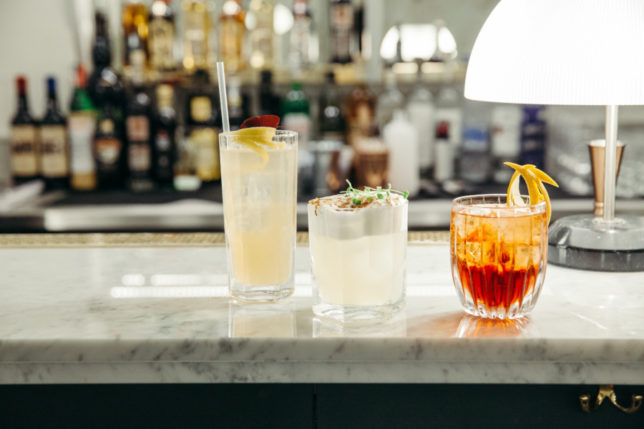 Using the world as his larder, Gregory's instinctive approach to cooking delivers simple yet sophisticated dishes rooted in French cuisine and transformed through inspiration from his international repertoire.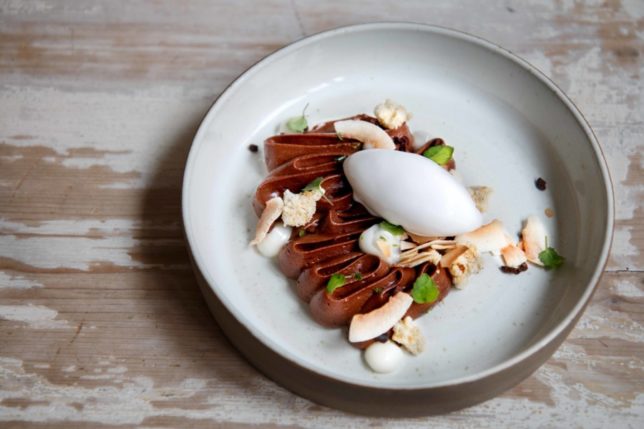 Working with all ingredients, from the simplest to the noblest, Gregory and his team strive for authentic, original culinary creations graced with impeccable seasoning and his now-famous touch of acidity.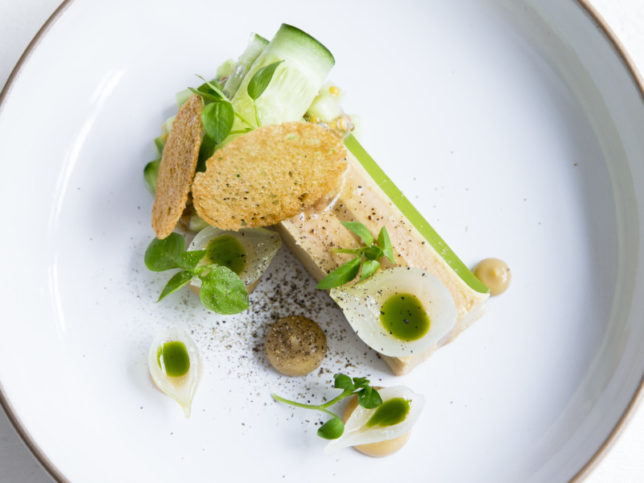 Gregory's cuisine is described in turns as generous, inspired or daring, but it is always a source of surprise and delight.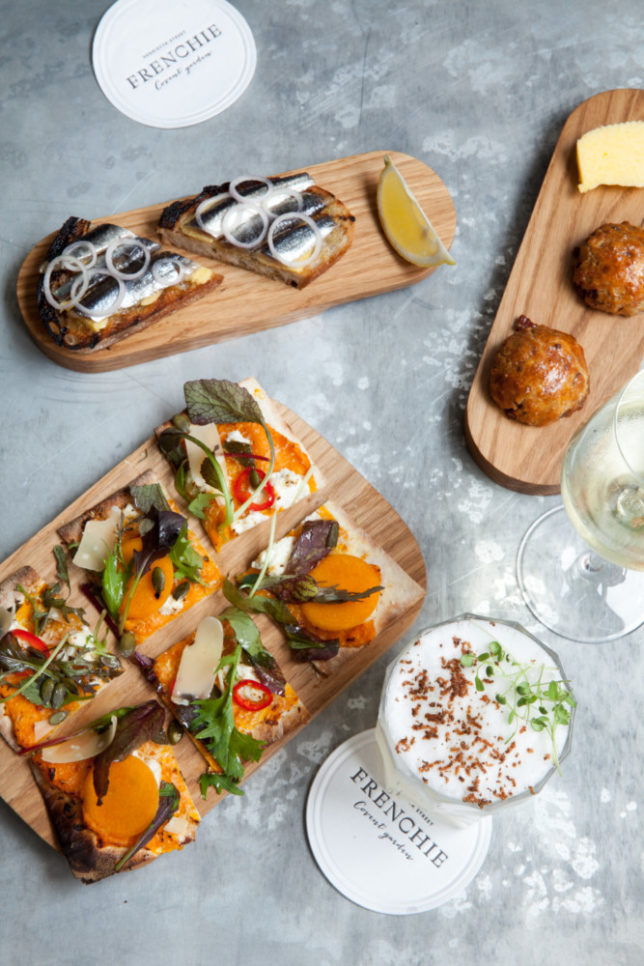 New dishes on the menu at Frenchie Covent Garden include Sweetcorn "porridge" with smoked eel, pineapple sage and lime and Grouse with wild blackberries, Scottish girolles and sumac.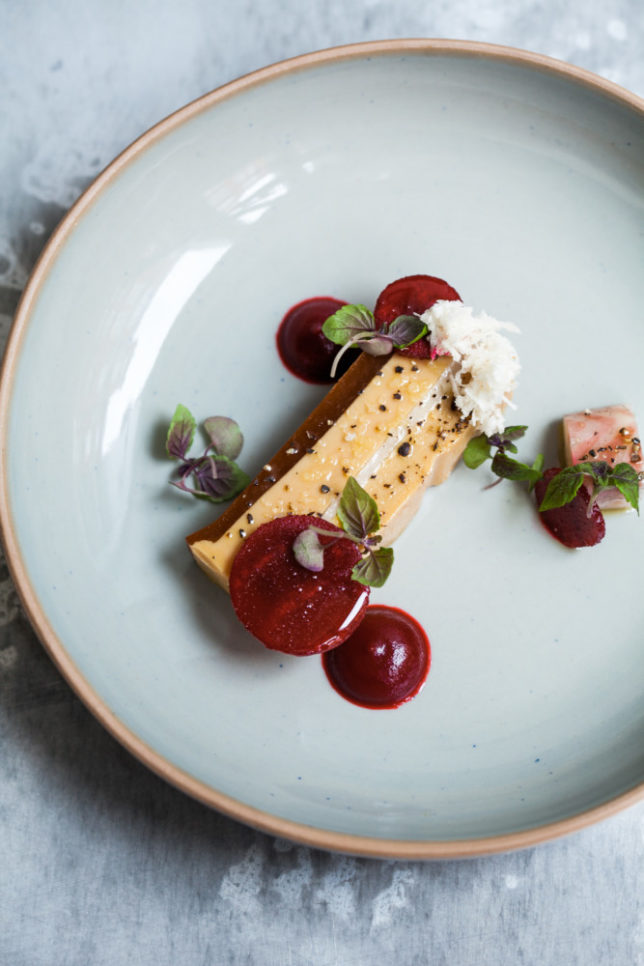 We visited Frenchie to sample their delectable menu with wine pairings carefully selected by the Sommelier Team to highlight the best of the wine world's small, artisanal & eco-friendly producers.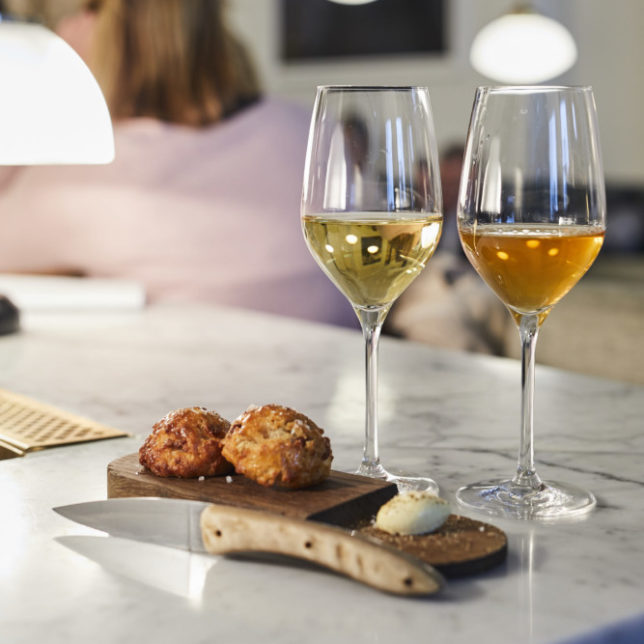 A toast to the time and passion that has clearly been put into not only then menu but the creation of a dining experience from front of house all the way through to the kitchen.
The tasting menu has been lovingly created by Gregory Marchand and the Frenchie team using dishes from their eclectic a la Carte menu and inspiration from the days freshest, most exciting seasonal produce. So if you can't decide what to try you are in safe hands with this super team.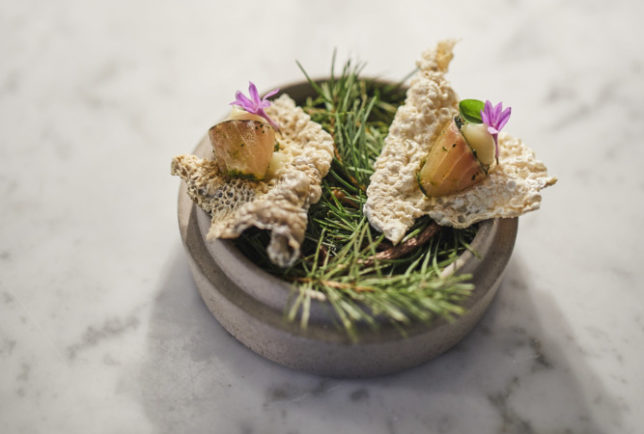 Beginning with what was billed as "A Snack to Start A Snack to Start"… Bacon and Maple Syrup Scones served with Seasoned Cornish Clotted Cream.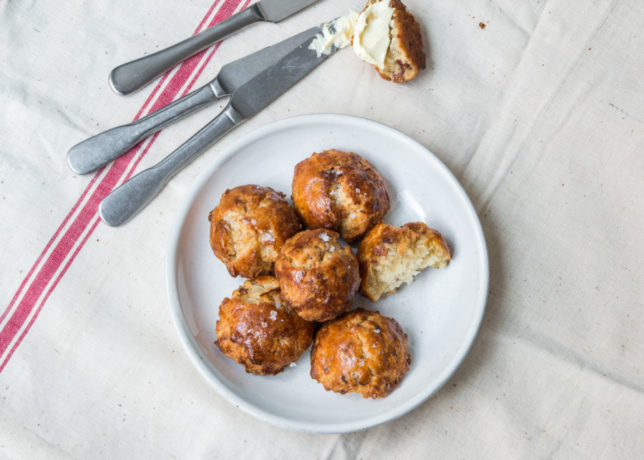 They are very moreish. Just a couple more for our table goes down a treat…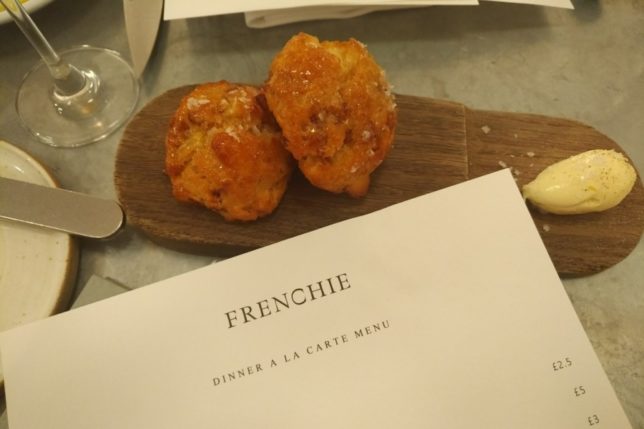 We highly recommend all the nibbles and although the bacon scones are a clear favourite don't discount a little seafood treat.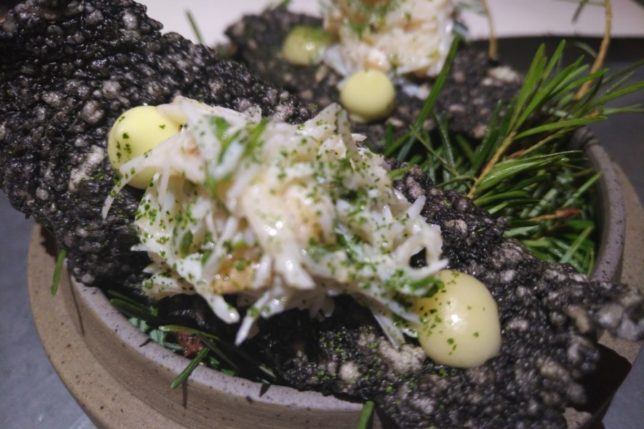 My dining companion was taken with the Foie Gras,  Fig and Brioche.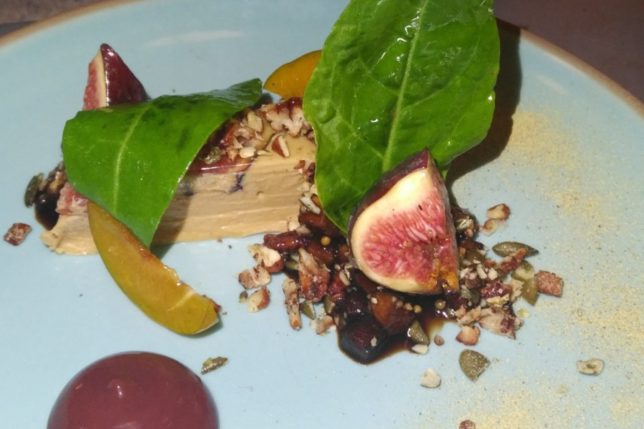 Whereas I decided to stick with seafood and chose what is normally served as a second course on the tasting menu – the Arctic Char with Courgettes and Red Pepper.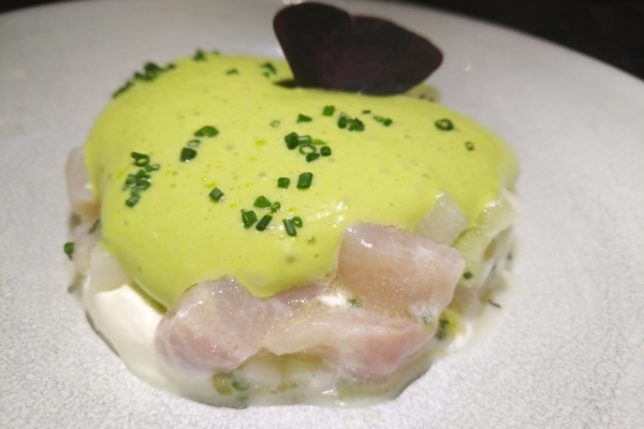 Next up was a little tasting of the Pumpkin Ravioli,  for a carnivore I was pleasantly surprised at how much we both loved this dish. Very warming and comforting yet not too heavy at all.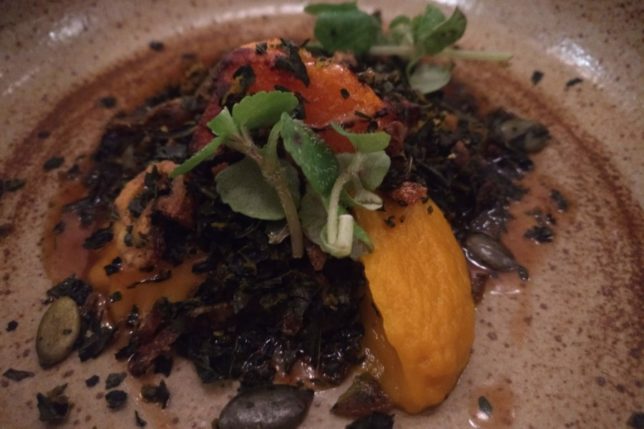 This was followed by the most succulent wild mallard served pink.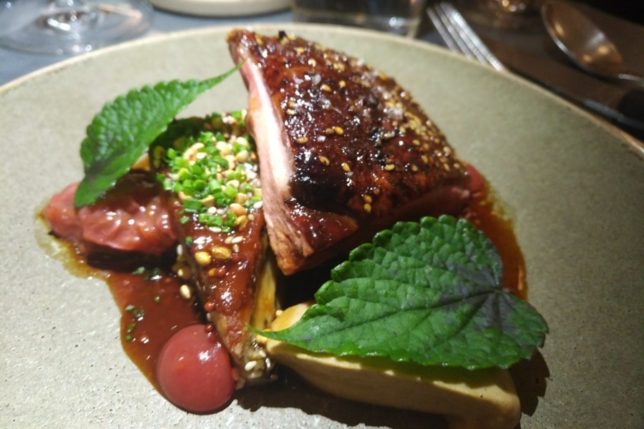 We also highly recommend the lamb.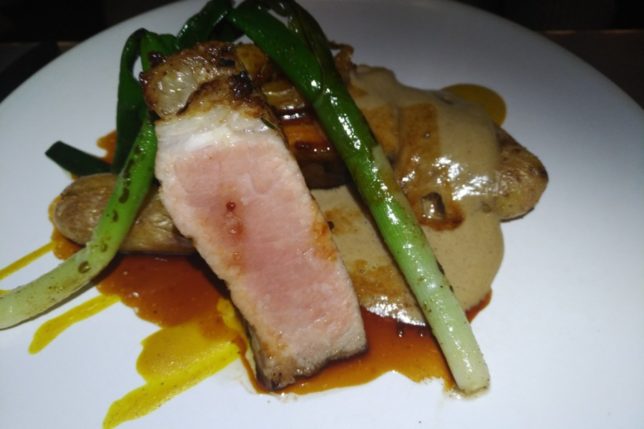 To finish, the fifth course of the tasting menu was Chocolate with Lime and Coconut but we spied this chocolatey coffee delight and just had to try it.  A little surprise coffee flavour in the meringue was a perfect way to end the evening.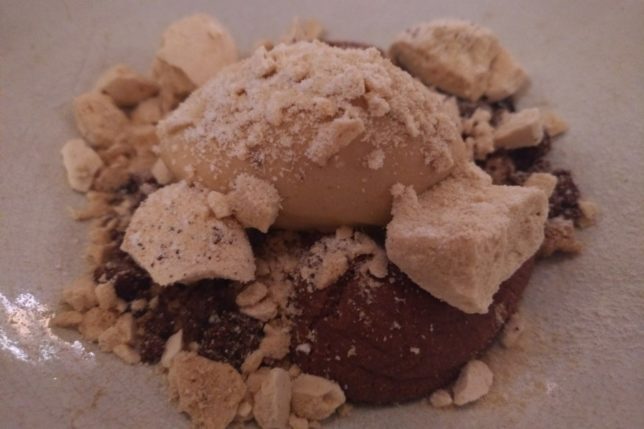 We highly recommend Frenchie Covent Garden if you are looking for your next delicious adventure and can't get to the Paris restaurant of the same name. Speaking of which, don't miss our Paris culinary escapades at L'Orangerie (Four Seasons Hotel George V) and Brasserie Urbaine (Hotel Molitor) – coming soon on SLOAN! Magazine.
Frenchie Covent Garden
16 Henrietta St, Covent Garden, London, WC2E 8QH
www.frenchiecoventgarden.com | www.frenchie-restaurant.com
@frenchiecoventgarden | @frenchierestaurant