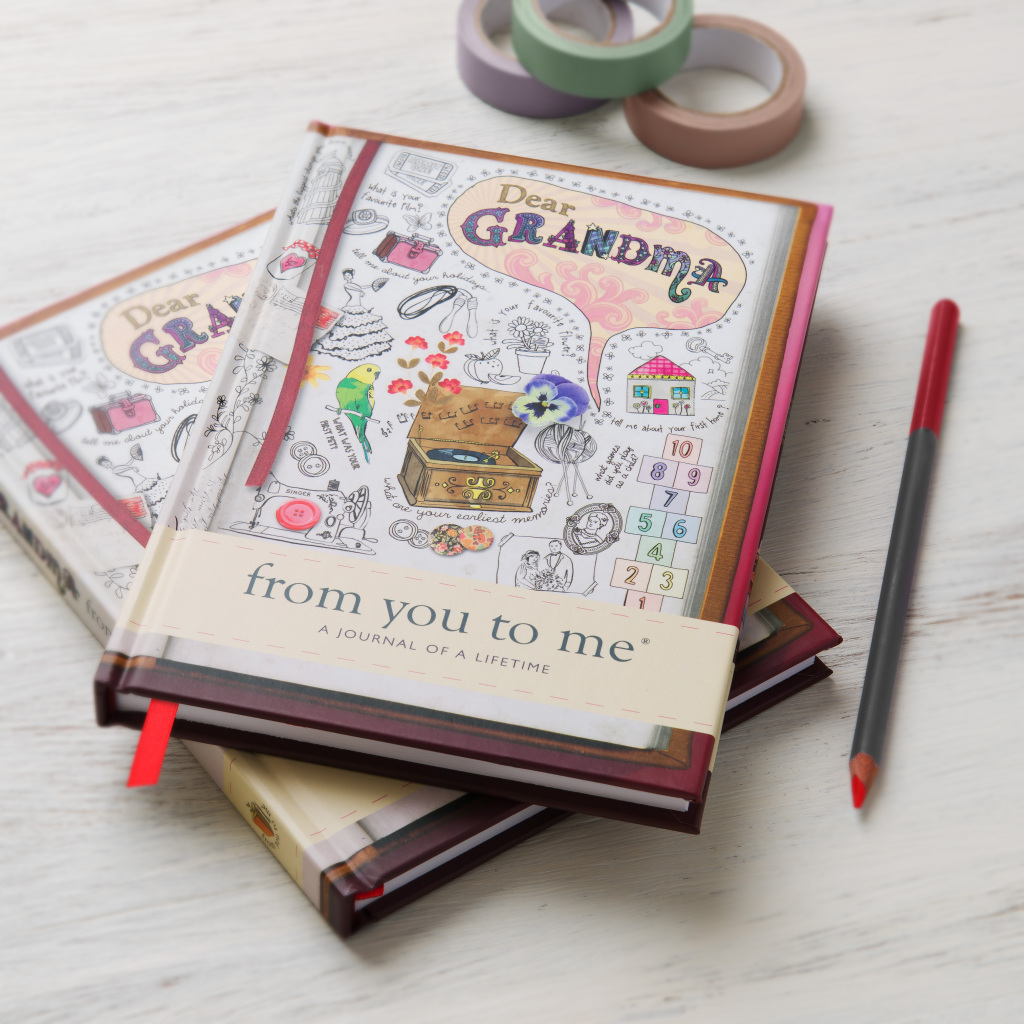 Everyone has a story to tell. Have you ever wondered just how well you really know your Grandma? Life is a fascinating journey and some aspects are often shared with others, however most stories and moments are never recorded. This Dear Grandma Journal is full of around 60 wonderful questions carefully designed to inspire every grandmother to tell her personal story.
Celebrate your Grandmother's amazing story and give her the opportunity to find that 'book' within her and provide a priceless collection of experiences and memories to be treasured. If you would prefer Nan, Nana or Nanny, you can make this gift truly personal by amending the name on the cover to suit your relationship and/or uploading your own photos to the front cover.
SLOAN! thinks this makes a truly unique gift which is great for every occasion including Christmas. We love some of the 60 questions like "describe any family traditions" and "how did you meet my grandfather" which are carefully designed to bring your Grandmother's story to life. The questions will help you find out amazing things and the precious answers will prove to be inspiring, interesting and insights into the life of a previous generation.
The journal is of a high quality and will prove to become a real keepsake over the years with its beautifully designed hardback cover. from you to me is an award-winning gift journal publisher who produce gifts that touch lives and help preserve priceless memories and experiences.
See the review score for more on our experience.