Last year saw the rise of purple vegetables from cauliflower to Brussel's sprouts but in 2018 we'll see everything from black radishes, black corn and darling of health bloggers and Instragrammers, kale, taking a darker turn. New Covent Garden Market, whose traders supply fruit and vegetables to London's top 20 restaurants, has predicted that this year black will be the new green for the coolest fresh produce.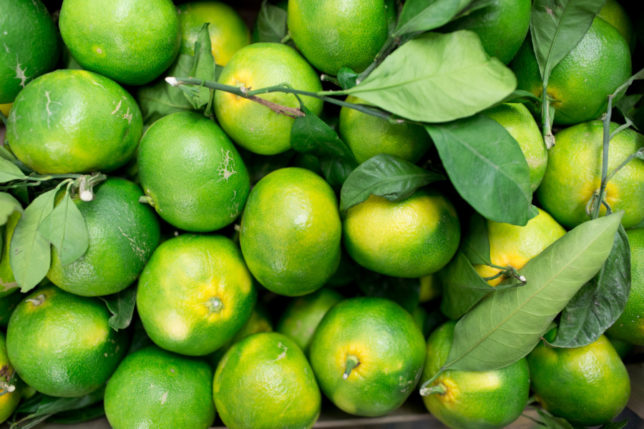 The Market has unveiled these hotly tipped trends as part of its annual Fruit and Vegetable Trends Report 2018, based on an in-depth survey of its 100 plus specialist resident traders. The report provides a sneak peak at the veggies that eateries such as Le Gavroche, The Dorchester, The Four Seasons and The Wolseley might choose to grace their dinner plates this year.
1. Black is back
Black produce, including a South American sweetcorn variety; aged garlic with umami flavour; radishes and Shetland Black Potatoes all received a name check as traders reflected on how dark hued produce has seen growth in demand from some of the capital's most revered restauranteurs.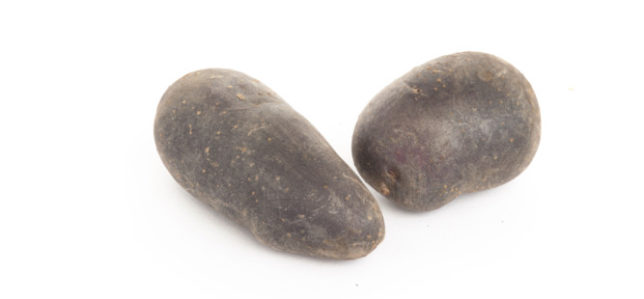 South American black sweetcorn is an heirloom variety which is low yield but prized for its sweet and tender kernels. Black garlic is aged for many weeks using low temperatures and high humidity to create a wonderful umami flavour. Chefs know that customers eat with all their senses and having something unusual and intense on the plate excites even before smell and taste kick in. There is something dangerous about black that creates drama and edginess.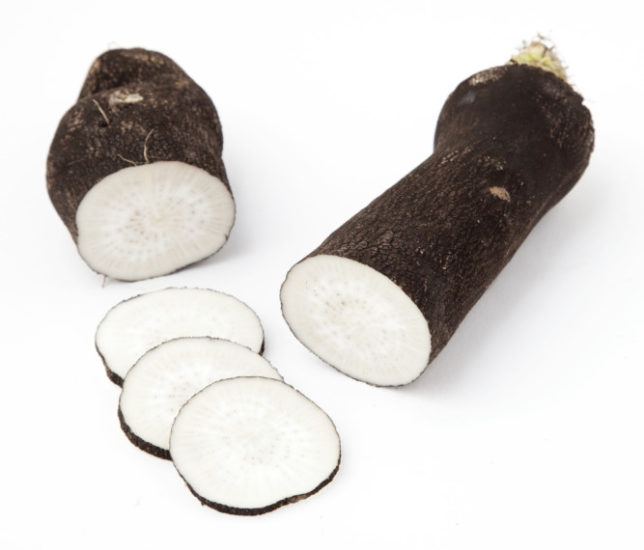 2. Heritage produce
New Covent Garden Market's traders also predicted a renewed penchant for heritage produce. Market wholesalers reported seeing a distinct increase in the popularity of full-flavoured and quirky looking old-fashioned varieties such as sprouting and baby cauliflower; candy-striped beetroot; purple and yellow heritage carrots; short season Fenland celery and Red William pears – all traditionally used in times gone by. Similarly, innovative varieties that harp back to heritage produce, such as Chantenay carrots and piccolo parsnips, are also tipped for popularity.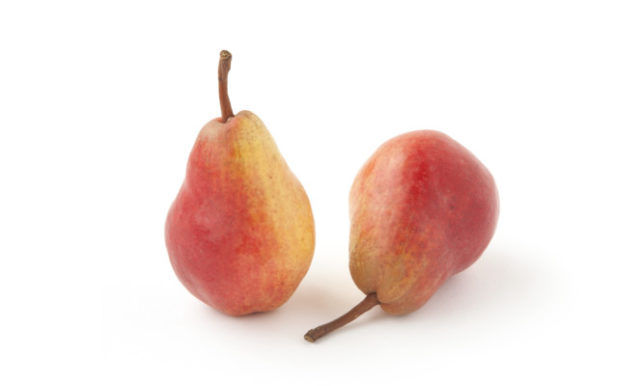 3.  Exotic citrus
Traders also cited which new products that they had seen emerge in the last 12 months, with the top answer being unusual citrus. Giant citrus such as the Cedro lemons whose pith, zest and flesh can be fully utilised in cooking, made the list, including a variety known as limone di Ponza from the unspoilt island of Ponza; Asian citrus like Miyagawa clementines that have green skin, but orange fruit and the pungently aromatic yuzu; Tangelo, which has a taste across between a tangerine and a grapefruit; and Bergamot – a fragrant fruit commonly used in cocktails.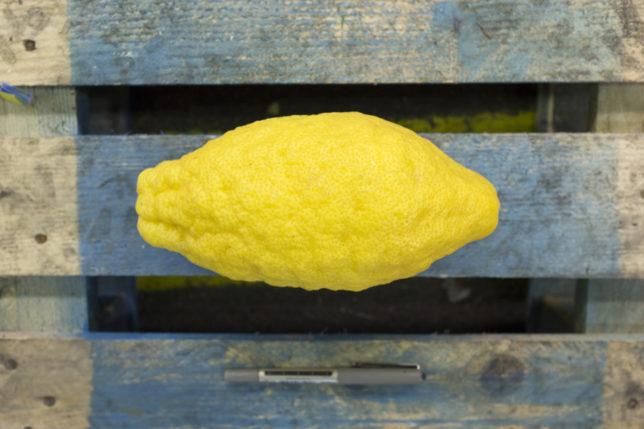 Bergamot is the citrus fruit that gives Earl Grey tea its distinctive flavour. More commonly found by consumers as an essential oil or used in perfumes and is a yellow/green fruit which looks similar to a lime. The flesh is very sour and does very well in curds and marmalades. Meanwhile Cedro is utilized for its peel, pith and flesh, with the skin being renound for creating the best candied peel.
4. Break-through kale varieties
Meanwhile, the produce which saw the biggest uplift in sales in 2017 was kale of all varieties. Kale is famous for its myriad health benefits and has gained huge popularity in recent years. What's more, it's hardy and able to withstand extremes of weather. Cold weather, in fact, brings on the colour in the crop. These are the six varieties of kale that are now becoming popular, which in itself demonstrates the vast demand for this crop. These varieties include green curly kale, Purple Queen, variegated (white and purple), White Queen and Japanese White, salad or baby kale and lastly kalettes or flower sprouts (Brussel cross).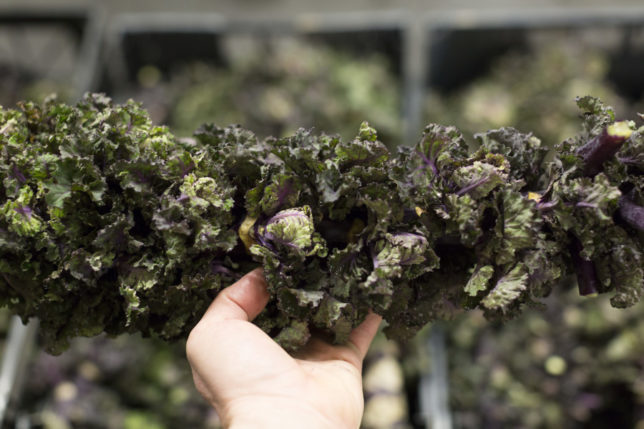 Chris Molyneux, a Lancashire Kale grower whose family have grown the crop for three decades says: "People don't have a clue what to do with it. One common mistake is to buy ready-chopped kale. As soon as you chop up anything, the flavours and nutrients start to degrade". Another mistake, he says, is to discard the stalks – the sweetest part. Molyneux continues: "All the sugar is in the stalk – cut it up fine and eat the whole thing". Chris also recommends finely chopping raw kale before dressing with extra virgin olive oil, sea salt, balsamic and a sprinkling of parmesan cheese.
5. British berries, specialist spuds & named tomato varieties
Following on from kale, berries, potatoes and tomatoes were the produce which saw the steepest peak in popularity. Berries gaining popularity included golden raspberries, snow white strawberries, green strawberries and pink blueberries which a particular focus on British grown berries.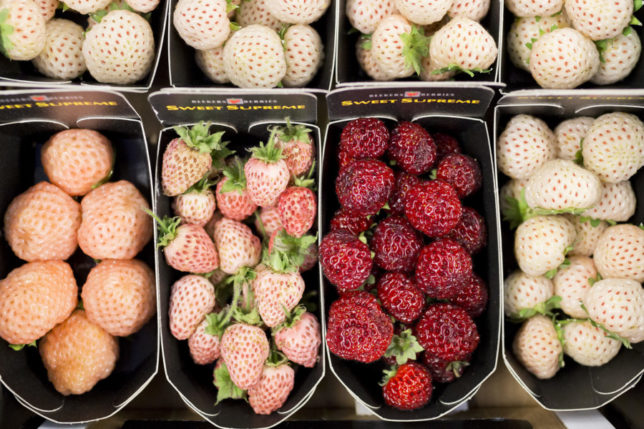 Meanwhile, sweet potatoes and other specialist potato variants received strong demand, and Datterini/San Marzano tomatoes were selected by chefs who also chose to name check their provenance on menu.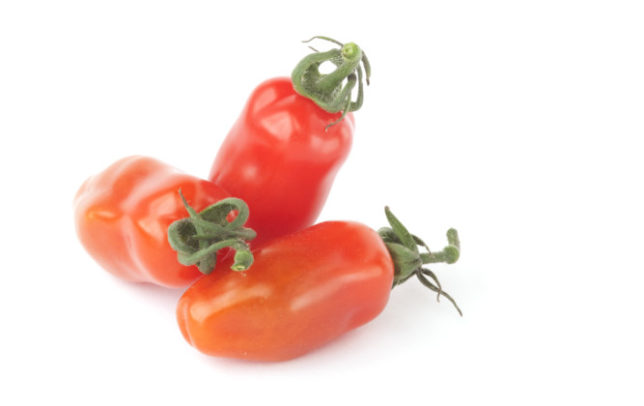 Driven by consumer trends, the elevated sales of these products are expected to carry into 2018, aided by an increased consumer leaning towards veganism, superfoods and British provenance.
6. Wonky veg
Wholesalers also reported an increase in the demand for 'wonky' or otherwise imperfect fruit and vegetables as consumers continue to toe the line from a sustainability and 'war on food waste' point of view.
7. Extravagant salad leaves
The rise of more interesting salad ingredients, such as baby kale, tatsoi, winter purslane and land cress, has meant that Iceberg lettuce has suffered a sales decline and is unlikely to make a comeback in 2018. Meanwhile though, salads will continue to grace restaurant plates into the winter months with a greater variety of British-grown spicy leaves taking centre stage. Winter leaves are more hardy, which results in a strong, robust flavour with a pleasing bitterness. This means we are likely to see winter salad mixes on menus including baby kale, tatsoi, salad burnet, winter purslane, Lambs lettuce and land cress.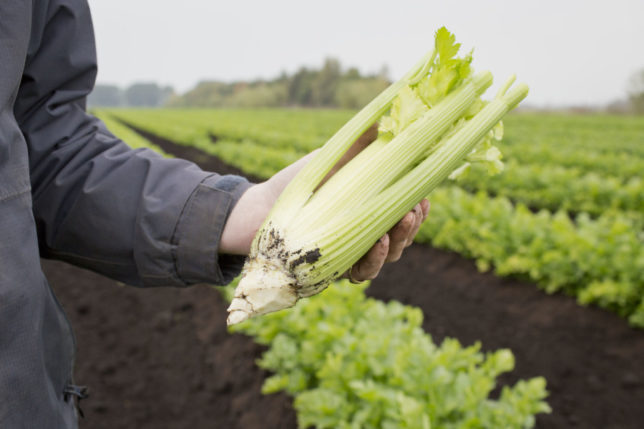 Helen Evans, business development director for New Covent Garden Market, said: "It is interesting to reveal this glimpse into the future through the eyes of our resident traders. Gaining an idea of new and continuing trends into next year can help to guide chefs and caterers with menu planning to ensure they stay on top of the latest trends with regard to the most popular and on-the-rise fresh produce."
About New Covent Garden Market
New Covent Garden Market is the largest fruit, vegetable and flower wholesale market in the UK. It typically has over 650 varieties of fresh fruit and vegetables available on the market at any one time and is unrivalled when it comes to sourcing of the best seasonal produce from the UK and around the world. Located in Battersea in South West London, the market sees tonnes of exceptional quality produce pass through the site each night, finally finding its way onto the plates of diners in some of the capital's top caterers. It is also London's original and finest fresh food market, dating all the way back to Medieval times when it first began on its original site where Covent Garden now stands in central London. For more information on the market visit www.newcoventgardenmarket.com or follow on social media on Facebook at @newcoventgardenmarket, Twitter at @MarketFood or Instagram at @MarketFood.