Having opened in 2005 as the first venture of Michelin starred brothers Jeff and Chris Galvin, Galvin Bistrot de Luxe has received continuous accolades and awards as London's original bistrot with its vibrant, relaxed and informal ambience.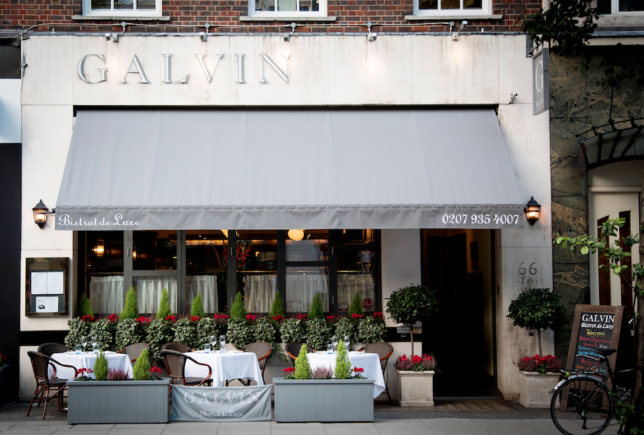 Situated in Baker Street, the double AA rosette restaurant is typical of the traditional 'Bistrot Modernes' of Paris with globe lighting, banquette seating and Bentwood chairs set amongst intimately space tables covered with crisp white linen. With plenty of admirers since opening in 2005, many would say Bistrot de Luxe is one of the best French restaurants in London.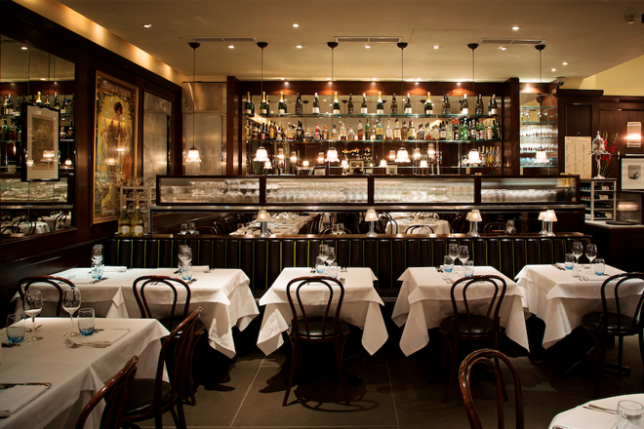 Classic French cooking is synonymous with the Galvin restaurants and Bistrot de Luxe maintains this ethos. Chef Patron Chris Galvin and Head Chef Tom Duffill offer a reassuringly unpretentious seasonally inspired Classic French menu comprising many bistrot classics. To underline Tom's keeping with the classic bistrot feel and adding that little bit of everyday luxury to the Marylebone restaurant scene, the new Menu Gourmand offers four courses with an aperitif for a very reasonable £25.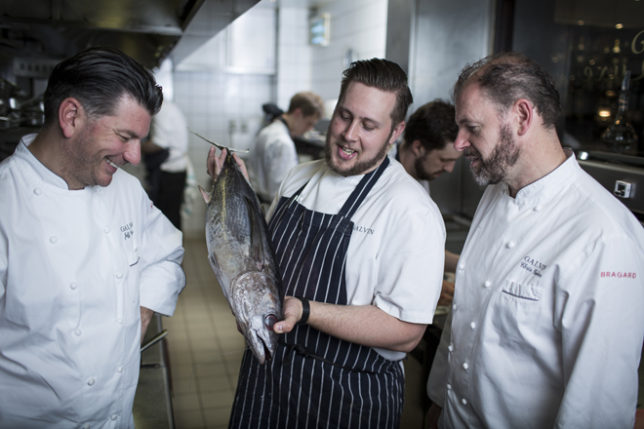 The spring menu is simple classic and undeniably French in influence with starters including Classic Steak Tartare and their signature Lasagne of Dorset Crab which Restaurant Manager Marco Gagna recommended I try.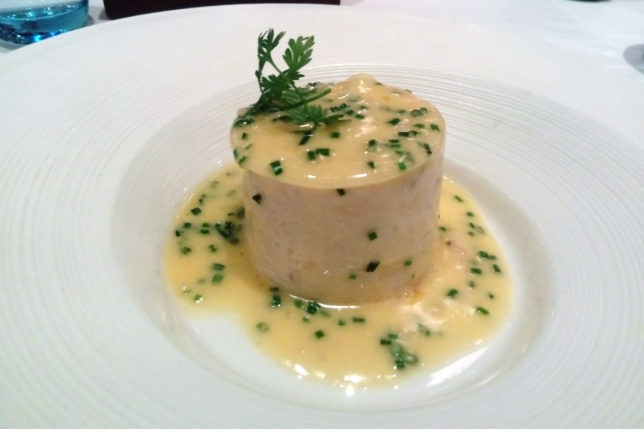 Upon cutting into the lasagne, thick layers of crab are revealed between delicate circles of fresh pasta bathed in a delicate beurre nantais. The light creamy texture makes this starter perfect for all year round but especially for spring.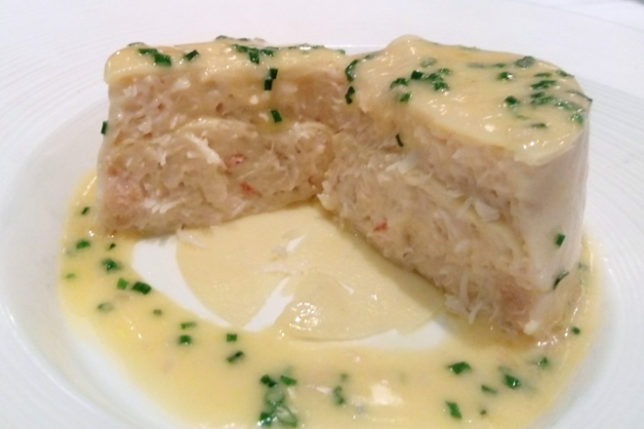 My dining companion decided to savour the more seasonal dish of Chilled Wye Valley Asparagus – a dish showcasing British seasonal produce simply yet expertly cooked with just the right amount of bite but still tender. The truffle vinaigrette cream is an inspired addition from Head Chef Tom Duffill.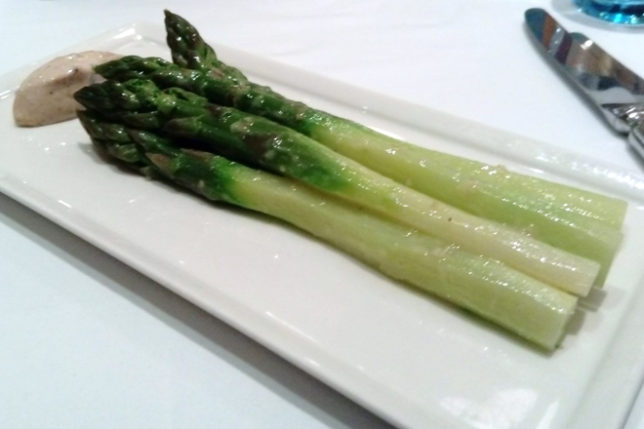 Main course choices include the signature Bistrot de Luxe Cassoulet à la maison and Poached Scottish Halibut with asparagus, cockles and monk's beard. Having seen a tasty looking side of beef on the restaurant's Instagram,  we decided to share the Sirloin of 7 years old Cumbrian dairy cow for 2.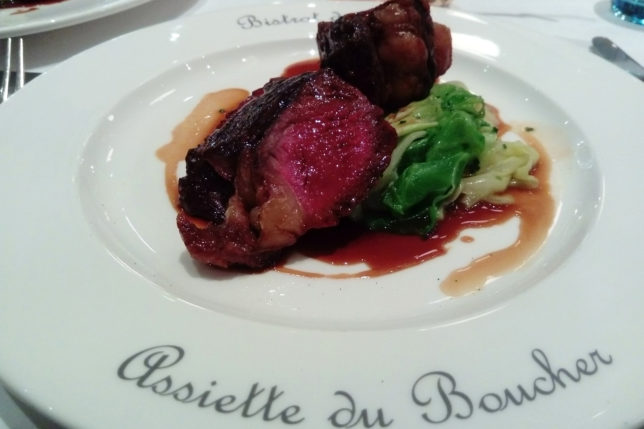 The succulent sirloin steak is aged for 45 days before being cooked to perfection in the Bistrot kitchen. Come in for a closer look at the meltingly tender meat served with spring greens and a delicious jus.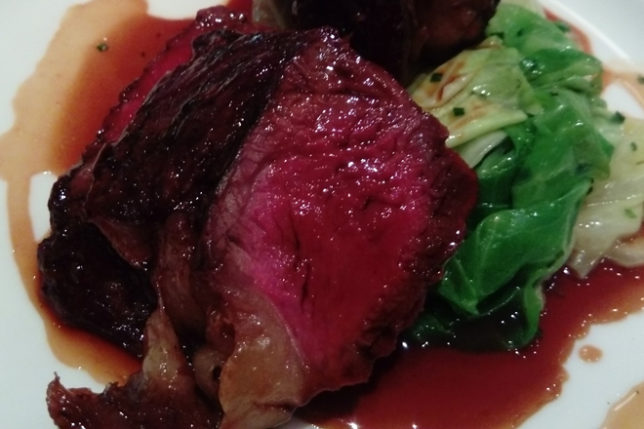 The balance of traditional techniques and subtle innovation with the very best of the season's ingredients demonstrates the restaurant's ethos clearly and the spring menu reaffirms Bistrot's commitment to the simple deliciousness of bistro-style cooking with a range of simple side dishes to allow diners more choice and customisation. Our steak already came with Pommes Sautée and Bearnaise Sauce so we had no need for extra sides.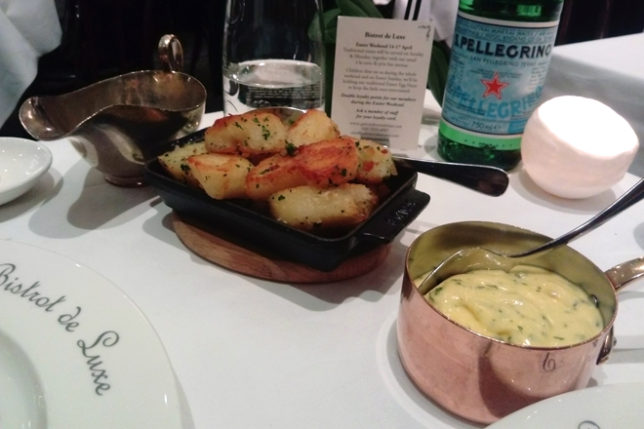 The Pommes Sautée were satisfying chunks of crispy sauteed potato giving way under the knife to a fluffy interior complemented by a sprinkling of herbs and sea salt.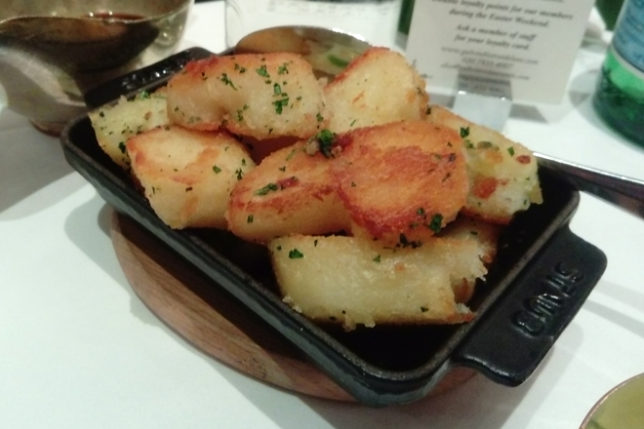 The generous serving of Bearnaise in its own little copper pan was more than enough for the two of us.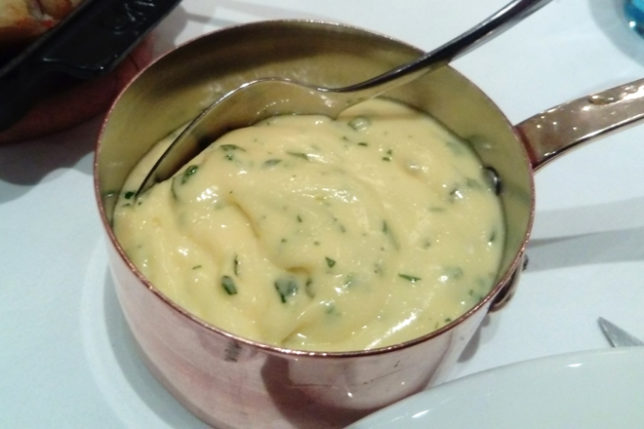 The dessert menu offers those with a sweet tooth tantalising choices which are cause for deliberation. Amongst them is the signature Galvin Tarte Tatin which has been safely ensconced at the heart of the dessert menu for many years earning at the unofficial title of Pudding Paradise. The glossy caramelised apple tart is served with Normandy crème fraîche.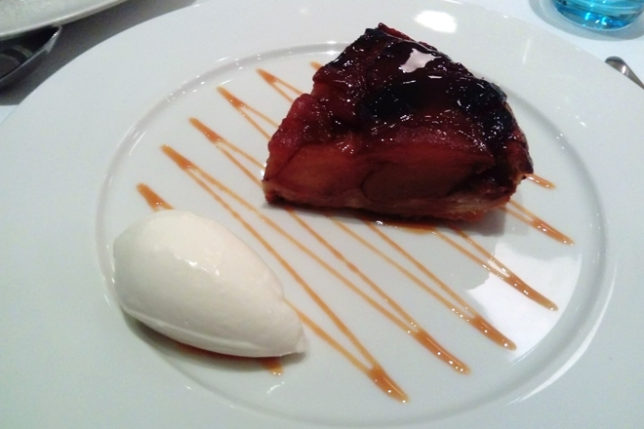 My dining companion again chose a dish which celebrated the warmer months, this time Strawberry Souffle served with a basil-infused ice cream which had a pronounced flavour which contrasted perfectly with the soft berry flavours of the wonderfully risen souffle.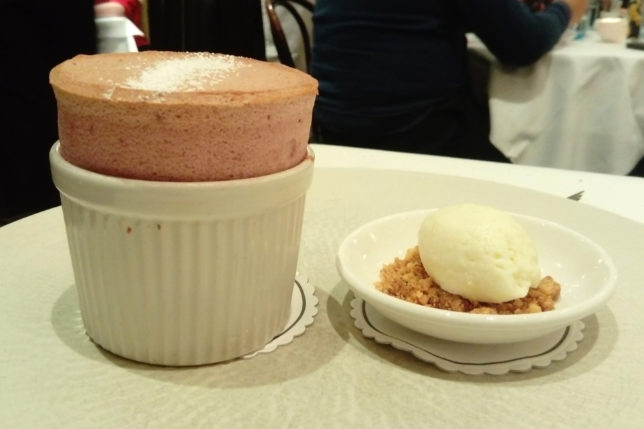 We were looked after admirably by Restaurant Manager Marco and his front-of-house team. Service was unobtrusive yet attentive creating a relaxed ambience which allows the focus to be on the diner enjoying the food making Bistrot de Luxe stand out in terms of uncomplicated service excellence. We will definitely be coming back to this exceptional restaurant in the future and recommend it highly in terms of food, service and ambience.
Galvin Bistrot de Luxe
66 Baker Street, London W1U 7DJ
020 7935 4007
www.galvinrestaurants.com
@bistrotdeluxe