The Michelin-starred chefs, Chris and Jeff Galvin, have crowned Edward Benson from London the winner of their 5th annual Tarte Tatin competition. The chef brothers are famed for their mouth-watering Tarte Tatin and each year invite food enthusiasts to perfect their own Tarte Tatin, submitting their entry for judging by Chris, Jeff and a panel of high profile foodie judges.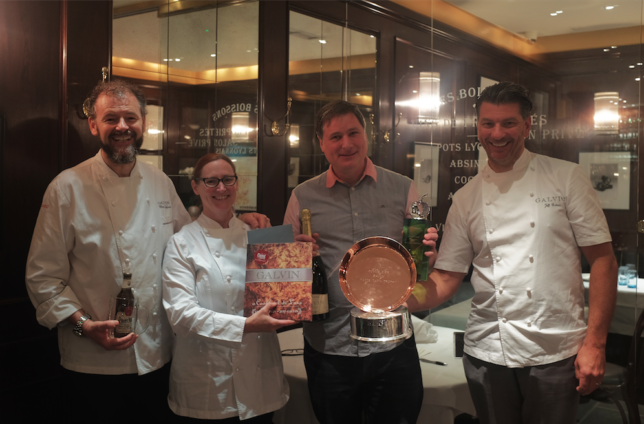 The judging took place at the finals at Galvin's Bistrot de Luxe on Baker St on Saturday 10th June when 14 shortlisted bakers presented their classic French dessert for scrutiny by the judges. This year, Chris and Jeff were joined by Fred Sirieix from Channel 4's First Dates, food critic Richard Vines, world renowned pastry chef Claire Clark, Great British Chefs CEO Ollie Lloyd, 2015 Junior Bake Off winner Amari Koryang and restaurateur Gary Usher in the judging room.
14 of the gloriously sticky-sweet, indulgent and mouth-watering French Tarte Tatins were sampled and Edward Benson announced the winner, crowned Galvin Tarte Tatin 2017 champion, winning Tarte Tatin for life at Galvin Bistrot de Luxe, a trophy sponsored by CCS, their name engraved on a traditional copper Tarte Tatin dish, £150 Galvin gift voucher and Magnum Galvin Champagne.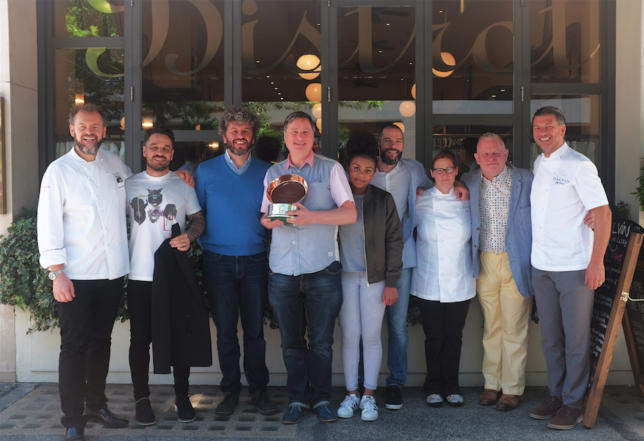 "I am over the moon," said Edward Benson, newly crowned Galvin Tarte Tatin 2017 champion. "When I saw the standard of the other entries I didn't think I would ever win."
Commenting on the competition and winner, Edward Benson, Chris Galvin said: "The standard was incredibly high this year, we received more entries than ever before. Edward's Tarte Tatin had lovely acidity and perfect balance of sugar and butter. It was made from the heart, there was a lot of care and attention to detail – his presentation was beautiful."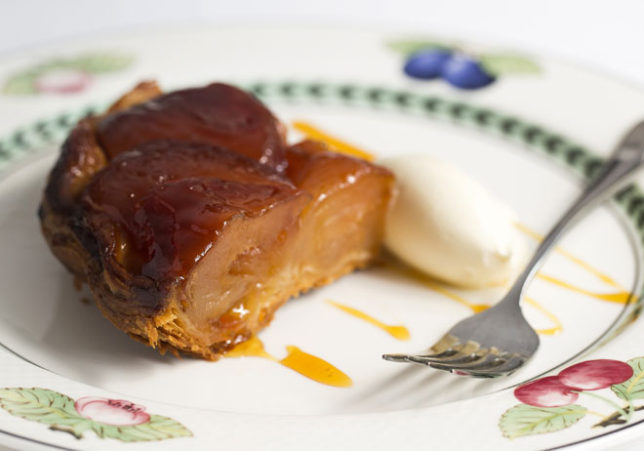 The Tarte Tatin is the dessert of kings and a signature dish at the Michelin-starred Galvin brother's restaurants. The Galvin brothers, Chris and Jeff, have long since championed this traditional French dessert, passionately perfecting the recipe and serving the most stunningly-fantastic Tarte Tatin daily at Bistrot de Luxe in Baker St and Galvin La Chapelle in Spitalfields.
Chris Galvin says the secret to the perfect Tarte Tatin is crisp pastry and care over your apples – a real love of the dish always make a difference too. "We always make this dish in celebration of our nan," says Chris, "who was a terrific cook and always made pies with the apples she grew in her garden. Our Tatin has a great depth, a lovely crispy base and slowly cooked apples and I never tire of it. We couldn't possibly change the recipe – it would cause anarchy in the restaurants."
Don't miss our exclusive interview with Chris & Jeff Galvin in the Vitality Edition of SLOAN! out later this month.