Garden of England is a new range of English preserves, chutneys, condiments, pickles and compotes that evoke childhood memories of scrumping apples, picking and eating fruit straight from the trees and returning home to find the copper pan bubbling away on the stove with a fragrant aroma of fresh jam or marmalade.
What makes this range different from most commercial competitors is that Garden of England only uses English fruit and vegetables grown on carefully selected farms from across England and is picked when in season and at their best quality.
The new range uses English onions, shallots, gooseberries, beetroot, strawberries, apricots, Bramley apples, plums and rhubarb. Garden of England's production methods have also been inspired by yesteryear to ensure that the flavours and textures of the English fruit and vegetables are retained and captured in every mouthful; it needs to be 'the taste you remember'.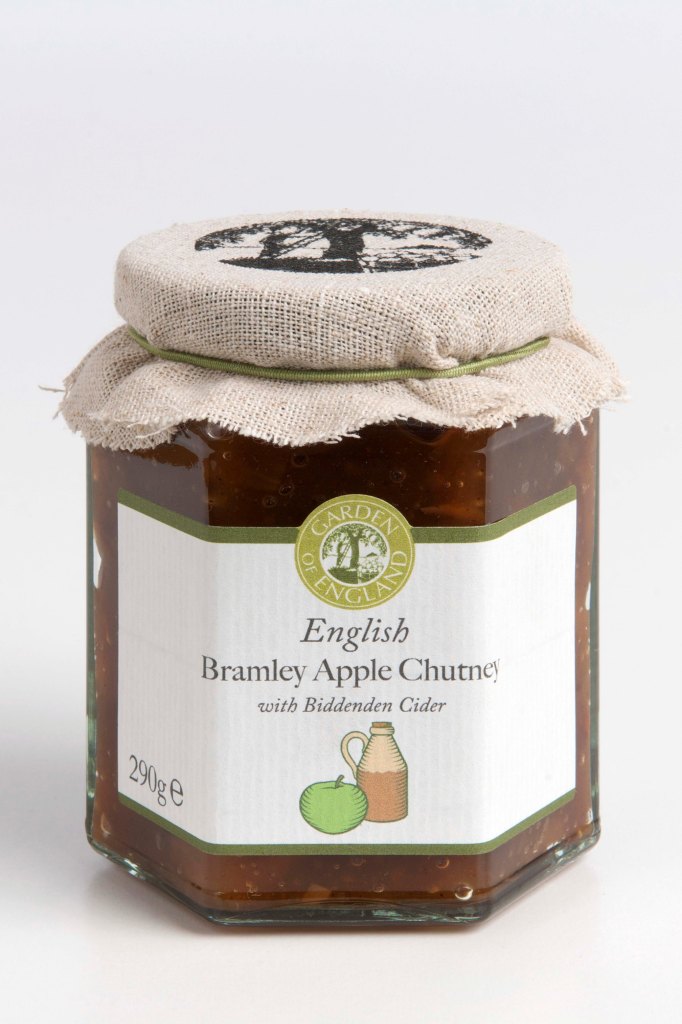 English Bramley Apple Chutney with Biddenden Cider
Garden of England take scrumptious Kent-grown Bramley Apples, delicately spice them (adding ginger and cinnamon) and a splash of Biddenden Cider to create this delicious, rich chutney. Biddenden vineyard is Kent's oldest commercial vineyard so there's no better partner to the Kentish Bramley Apples.
The chutney is the perfect accompaniment to pork, cold meats pork pies and a ploughman's.
Garden of England is embedded with provenance, authenticity and seasonality and is being launched at a time when these key issues are in the mindset of the consumer. No other commercial range can compare with using all English fruit and vegetables and producing such a diverse, comprehensive range.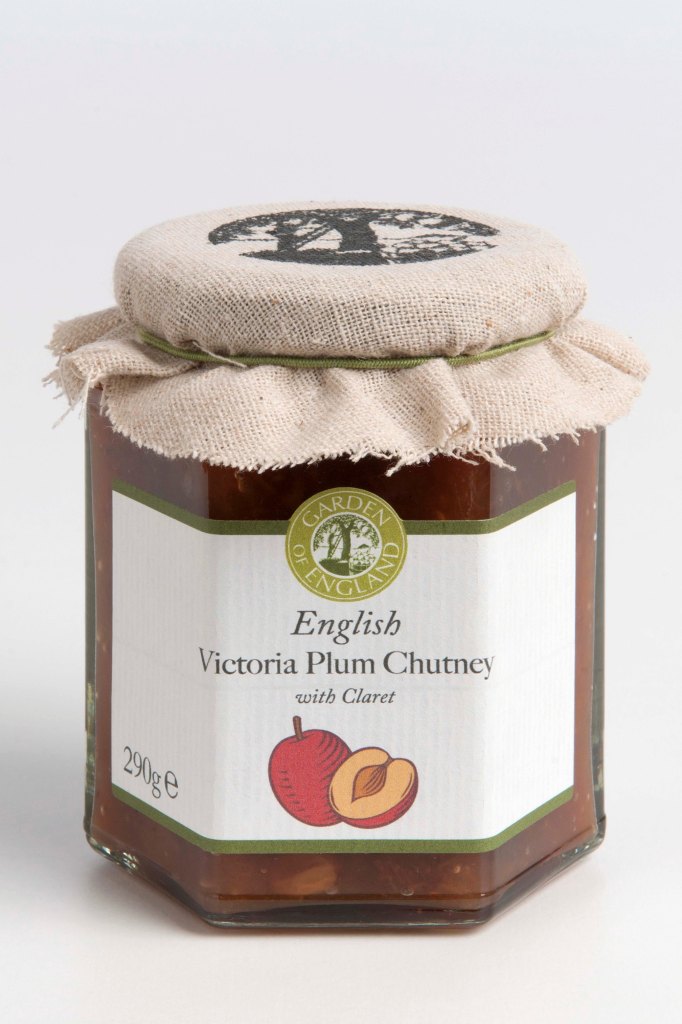 English Victoria Plum Chutney with Port
Garden of England use the finest, plumpest, purple plums and delicately spice them with a smidgeon of cinnamon, they add the finest claret and craft the fruits to produce a delicious, indulgent fruity chutney. Perfect for poultry, pork and sausages. Sublime with game, especially duck or game pie.
Available from independent retail stores, farm shops and delis, Garden of England is a truly seasonal English brand with provenance that is working with the British farmer and grower.
Here at SLOAN! we really liked the idea of homemade chutneys. Although a concept that originally was brought from India, at Garden of England they have now mastered the art of making savoury conserves and chutneys into something that is quintessentially British! The freshness of the English fruit comes through in the taste as if they had just been picked off the tree and the fusion of flavours tantalize the taste buds! Garden of England chutneys come highly recommended by SLOAN! Magazine.