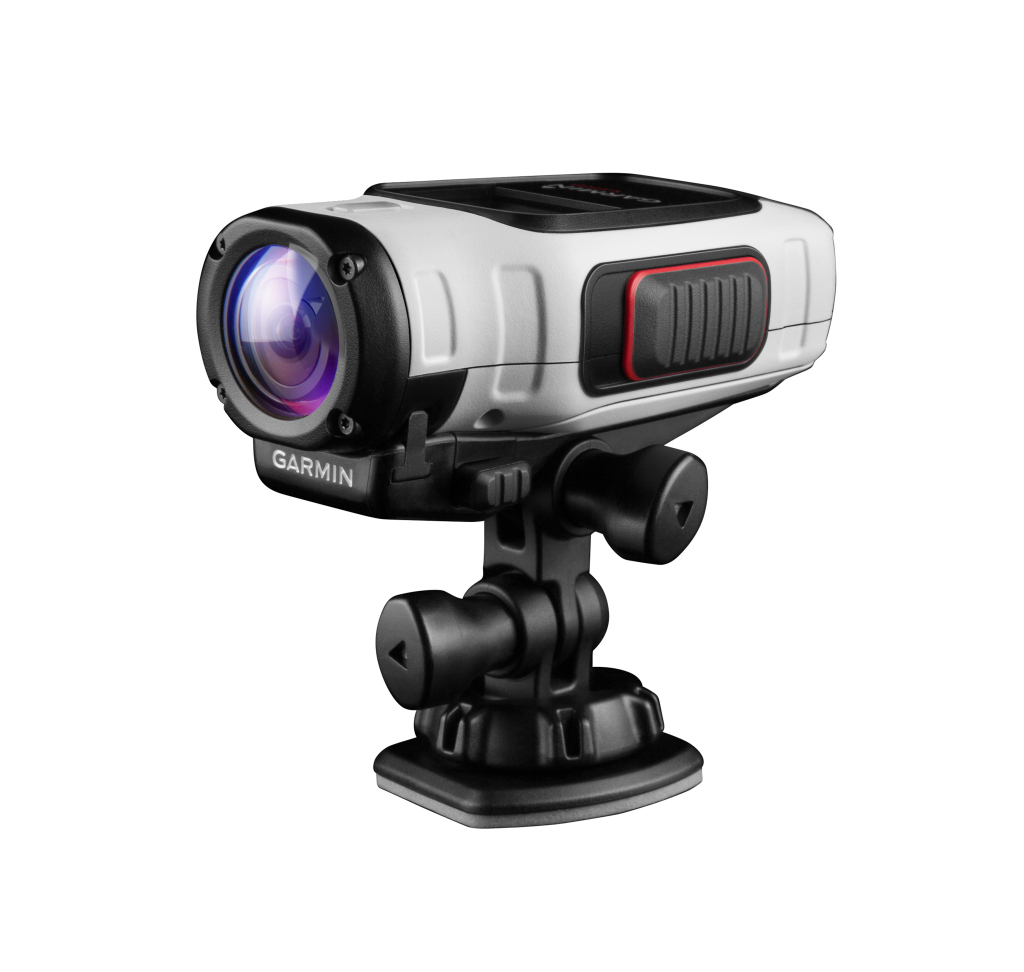 Garmin has entered the action camera arena, with a new series of compact, rugged and waterproof cameras. The VIRB and VIRB Elite are designed to capture high quality photographs and video footage, no matter how fast, how extreme, or how wet the activity!
From the excitement of extreme action sports to snapping the perfect picture on holiday, for use at work or to record any part of your daily life, the VIRB and VIRB Elite combine ease of use with extremely high quality true High Definition (1080p HD) images, so no matter what you're doing, the image quality is always exceptional.
Garmin's action cameras set a new standard, with a host of exciting features while remaining easy and intuitive to use.  A 1.4 inch colour display on the camera enables users to view and select the many functions available. This includes being able to see recorded video or still images and to simultaneously capture high quality still photos while recording video footage. Another key feature is the extended battery life, which keeps these cameras powered up to provide more than three hours of true HD video on one charge.
The top of the range VIRB Elite also includes high sensitivity GPS, accelerometer, altimeter and WiFi, enabling connectivity to other products, such as Garmin's GPS and heart rate monitors.
Priced at £269.99 for the VIRB, and £349.99 for the VIRB Elite, these action cameras have been built to Garmin's proven standards- offering a sleek, aerodynamic design, with rugged waterproof housing. For those wanting to use the cameras at more than one metre depth, there's an optional dive case. Garmin's cameras come with a variety of rugged mounts to secure to handlebars, helmets, surfboards and more, with each mount designed to prevent movement even in high vibration environments.
VIRB and VIRB Elite integrate the latest camera technology include WideVű lens, digital image stabilisation to correct camera shakiness for smoother footage, and lensdistortion correction so users can remove the 'fish-eye' look which is common in other action cameras. In addition to high quality video, VIRB and VIRB Elite can take 16 megapixel stills with photo burst and time lapse options. All of these features are easily accessed via the screen display, which uses ambient light, rather than the battery-draining backlight, for illumination making it easy to see even in bright sunlight.
Both the VIRB and VIRB Elite have the micro HDMI output for video playback, and a microSD suitable for up to 64GB card, which can hold over seven hours of 1080p video footage.
VIRB Elite's WiFi function enables users to connect to the free SmartPhone App, which enables you to view images from the VIRB on your i-phone or android – a useful feature if using the head cam mount for example – while the Desktop App enables users to edit and post information to Garmin Connect, Garmin Adventures or YouTube, Facebook and Instagram.
VIRB Elite also comes equipped with specific activity profiles so users can track location, speed, elevation, temperature, cadence sensor and heart rate (using the separatelyavailable heart rate monitor). This data can be embedded into the video during editing, so users can record their location, speed and even their heart rate at the same time!
Other handy VIRB Elite features include Ski mode, enabling the camera to recognise the difference between going up in a ski lift and riding the slope,switching automatically from standby mode to recording.
VIRB and VIRB Elite cameras can be controlled through the optional accessory remote and link to other Garmin devices through Garmin's ANT+ wireless communication. This enables users to operate several connected VIRB cameras through a single master device. So whether having fun alone, or part of a team, on land at sea, underwater or in the air; Garmin's new action  cameras are with you all the way, with everything you do