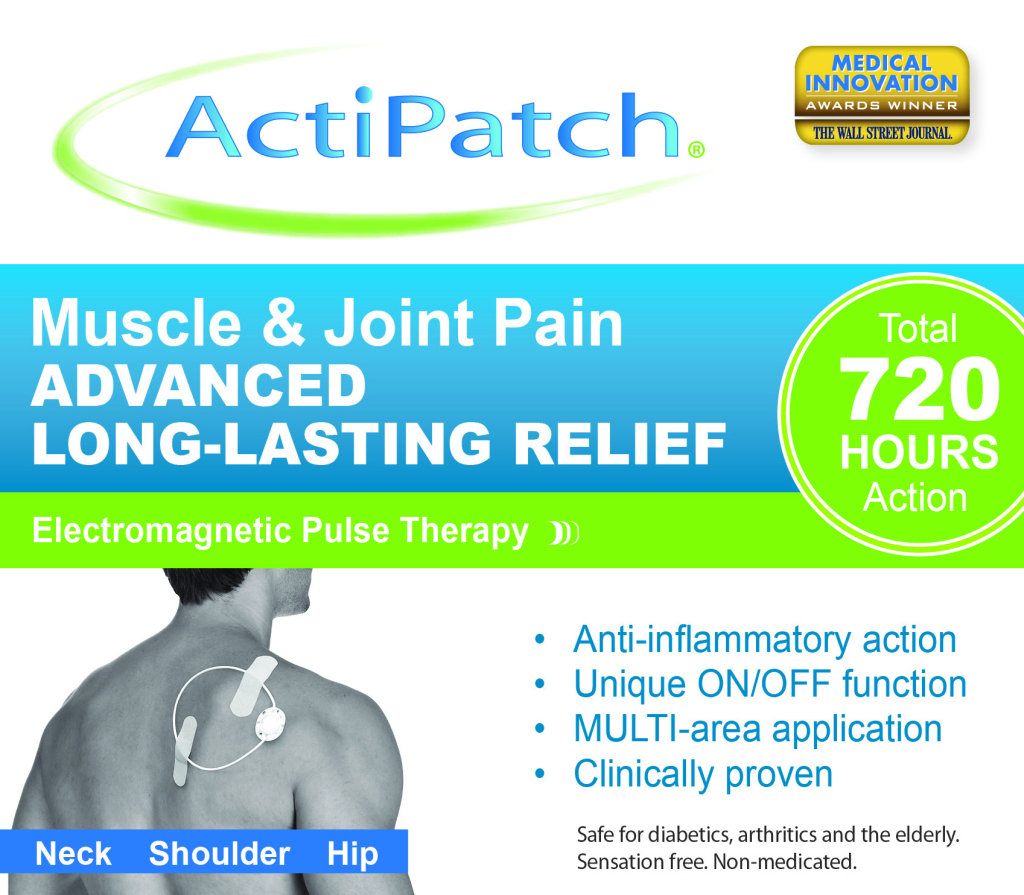 It's time to start packing away those winter woollies and get active again this spring. For too many, pain is a constant battle which stops them from participating in the activities and sports they enjoy. With the aid of ActiPatch®, it's possible for pain sufferers to regain their mobility and start leading an active lifestyle. ActiPatch® is the spring in your step you need to stop the pain and start living life to the fullest!
The Only Thing You'll Feel is 5x Better Relief
ActiPatch® is an award-winning drug-free micro medical device which uses Electromagnetic Pulse Therapy to reduce pain and inflammation and accelerate healing. Its effectiveness has been clinically proven in eight medically published trials and has been shown to treat back, neck, knee, hip, heel, tennis elbow, wrist and essentially any musculoskeletal pain on the body 5x better and 100% safer than over-the-counter drugs.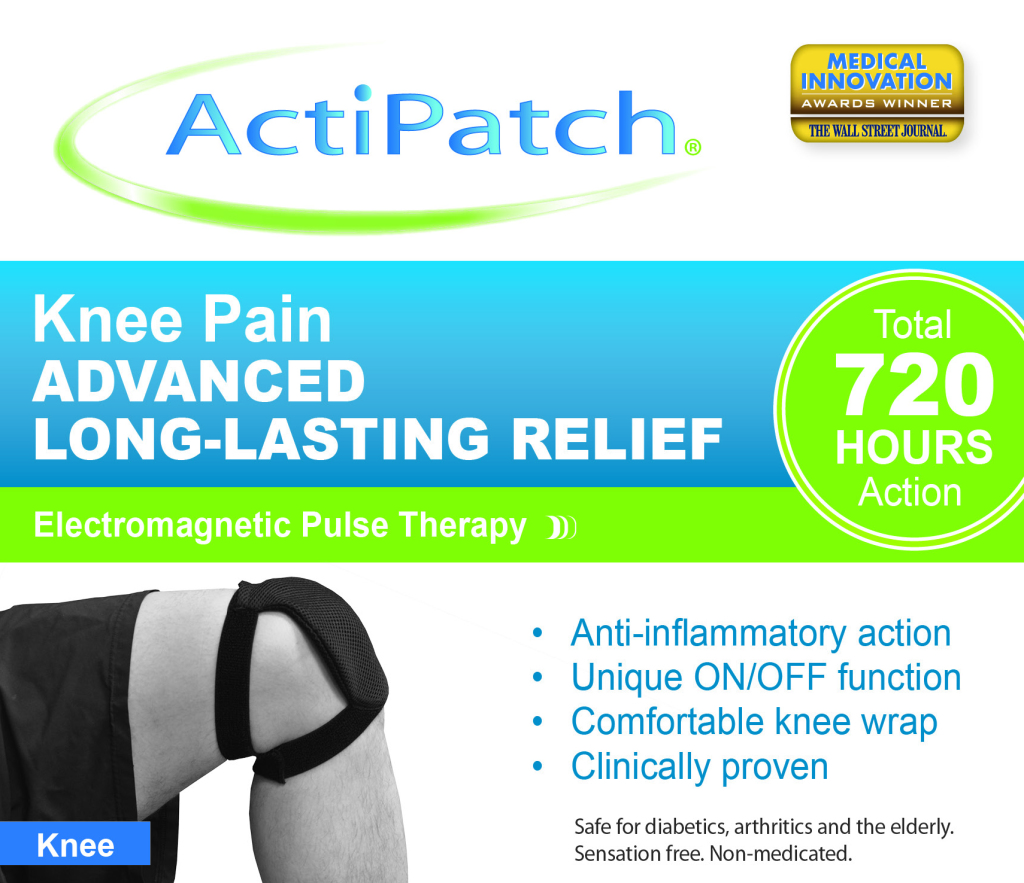 How ActiPatch® Therapy Works
Blood flow to the body is regulated by electrical signals that travel along the nerves. ActiPatch® Therapy modifies these nerve signals, providing pain relief by enhancing blood flow, which reduces inflammation, accelerates healing and results in injured tissue being restored to a healthy state.
Electromagnetic Pulse Therapy has been used in a clinical setting by doctors and physiotherapists for several decades. Advances in microelectronic technology have now made it possible to deliver its benefits in a small, convenient and economical ActiPatch® device for personal extended use.
Each product provides 720 hours of low level, safe electromagnetic pulses to provide pain relief therapy at the source. Simply place the ActiPatch® device into position, secure it in place and switch the device on via the on/off button. It's totally sensation-free – so the only thing you'll feel is relief!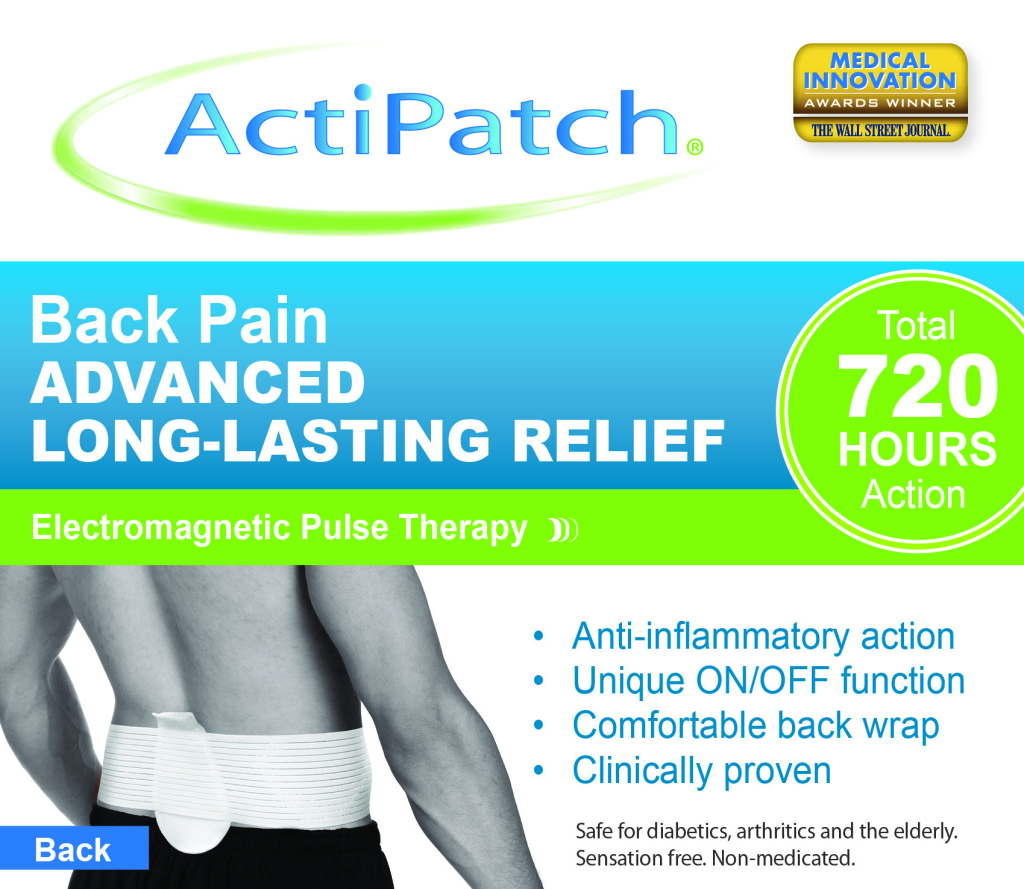 Ideally use ActiPatch® at night as best results are achieved after constant use for six hours. It is also known that the body uses sleep time for recovery, therefore allowing ActiPatch to deliver optimal results.
ActiPatch® is available in Boots stores nationwide and at Boots online www.boots.com at a cost of only £19.99 for up to 720 hours of pain relief.