Getting ready to hit the beach this summer and want to get ripped? Top trainer and Cellucor brand ambassador, Andy Ward has expert advice on how to lose fat and bulk up for the season.
He said: "One of the biggest mistakes people make when trying to shred fat is doing too much at once. Introducing cardio, smashing training and eating next to nothing will get you results for the first few weeks, but you'll quickly plateau.
"It's about everything in moderation, and if you don't feel you're seeing results, simply lower your carbs or increase your cardio. Don't starve yourself, as this is not safe and will not help you to acquire the ripped look that so many people are aiming for."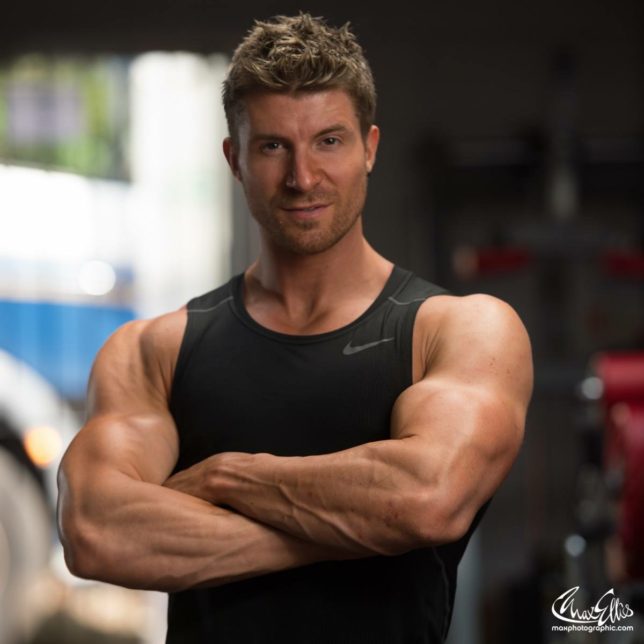 Here are Andy's top tips on how to best drop fat and build muscle this summer.
Nutrition
Nutrition is everything when it comes to achieving the sculpted look for summer. A low carb diet works best for reducing body fat, so monitoring your carb intake on a weekly basis will give you the desired results when combined with a great training and cardio programme. Structure your carbohydrates in and around your training, including breakfast, to help fuel your workouts. Proteins and fats are essential for maintaining the hard earned muscle you've built in the gym, so make sure your meals are based around them. Food preparation is everything, stock up on tupperware and prepare your meals the night before. This will help you stay on track, and make sure you're eating the right foods on the go.
Supplements
Supplements should be used wisely. It's important to remember that they are only be an addition to a healthy balanced diet, so try to keep things simple. Use a good whey powder such as the Cellucor Performance Whey post workout to help kickstart the recovery process and help you build muscle. If you're trying to obtain a buff body in a short period of time (6 weeks) then a fat burner such as the Cellucor Super HD is a great way to speed up the process. Alongside these, use a multivitamin and fish oil to help support the body when training.
Training
When it comes to training, having a solid programme to follow is essential. Following a push, pull, lower body split is a good starting point, as this covers all basis and allows for additional conditioning workouts in the week, such as Les Mills GRIT or an ab session.
The key to looking buff is the shoulder to waist ratio. Keeping the waist tight whilst having a wide upper body creates the V-Taper, a very appealing and aesthetic look. To achieve this, I'd recommend these top 5 exercises:
Seated Dumbbell Lateral Raises – these will help to widen your shoulders
Wide Grip Pull Ups – these will help to develop the V-taper on the back
Hanging Leg Raises – a great way to work the abs
Tricep Rope Pushdowns – building bigger triceps will give the illusion of bigger arms
Upright Row – another great shoulder exercise to build width
Cardio is essential to cut up and get beach ready, and whether you chose Low Intensity Steady State or High Intensity Interval Training you'll shred fat. Start with three cardio sessions per week, and you'll see results.
About Andy Ward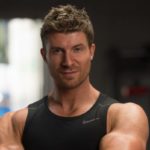 Cellucor brand ambassador Andy Ward is a Personal Trainer, Online Coach and Men's Physique Athlete. He is determined to help people achieve their fitness goals using nearly 10 years training and nutritional experience to work with anyone who wants to make a difference and transform themselves. Andy specialises in body composition and total body transformations for those willing to commit and put the hard work in. Education has been a huge part of his development and is something he gives back to my clients. Andy makes sure his clients learn and develop throughout his training programme so that they can take the skills necessary to keep their transformation for life, not just for the duration of the training programme.