Taking over the site of the former traditional Chelsea pub, The Goat in Boots, and following a sympathetic refurbishment by Finch Interiors that extended the hospitality offering to a restaurant and cocktail bar, GOAT has become a popular choice amongst the local residents of Fulham & Chelsea especially with the likes of Made in Chelsea's Louise Thompson.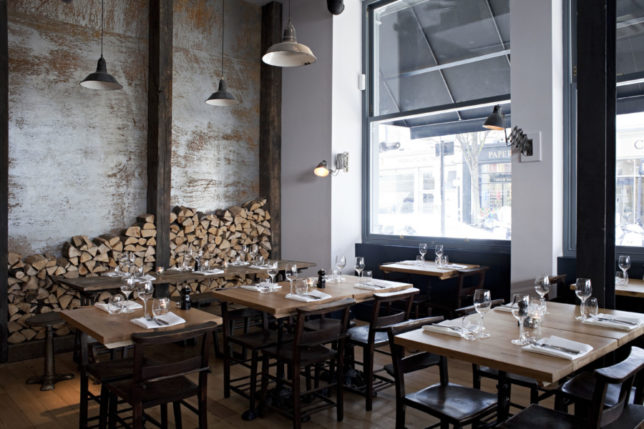 GOAT consists of an Italian style restaurant on the ground floor, with DJ bar DRINK on the first floor, and the Chelsea Prayer Room in the basement.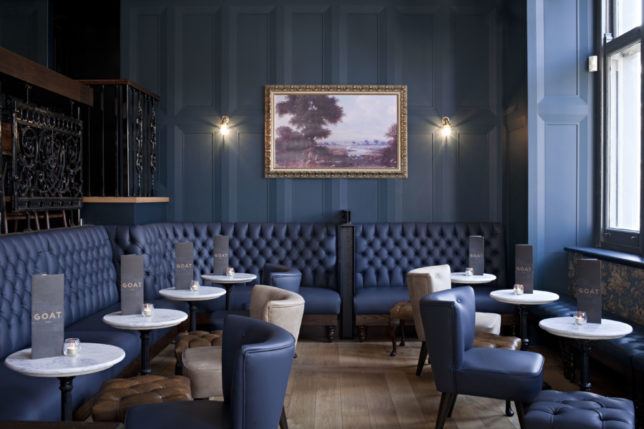 The beautiful cocktail bar located on the 1st floor of GOAT has an old pulpit for the DJs to play from every weekend.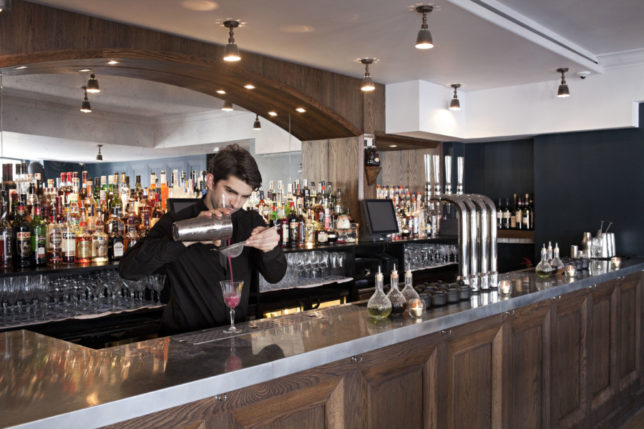 The Cocktail of the Month this March is the Clover Club – the perfect aperitif of G'vine Floraison gin and La Quintinye vermouth shaken with homemade raspberry syrup & citrus.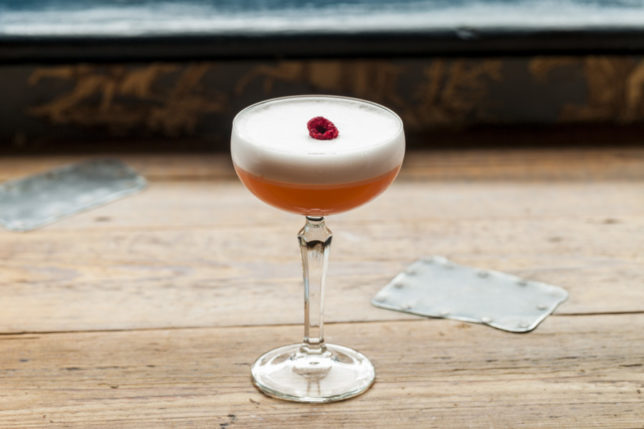 The Italian inspired menu has been carefully crafted by Head Chef Fabio Cuofano to make sure that at the same time as being creative, GOAT provides something for everybody.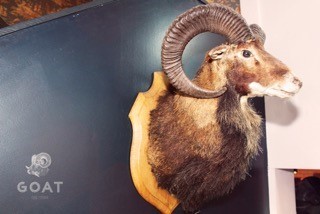 Awaiting eager appetites are a selection of authentic wood-fired pizzas, succulent grilled meats and fish, interesting side dishes, imaginative salads, and of course, tempting sweet treats for dessert.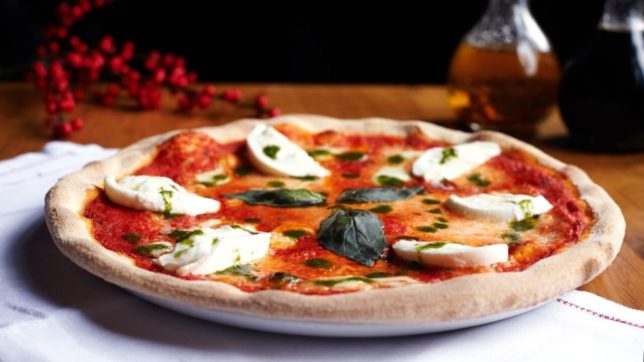 The wine list is accessible and covers a range of mainly French and Italian wines whilst cocktail lovers can entertain their taste buds with the A to Z cocktail list with quirky names and creative concoctions including Basil Instinct which will have you uncrossing your legs to try this blend of Caorunn gin, basil, cardamom and lime.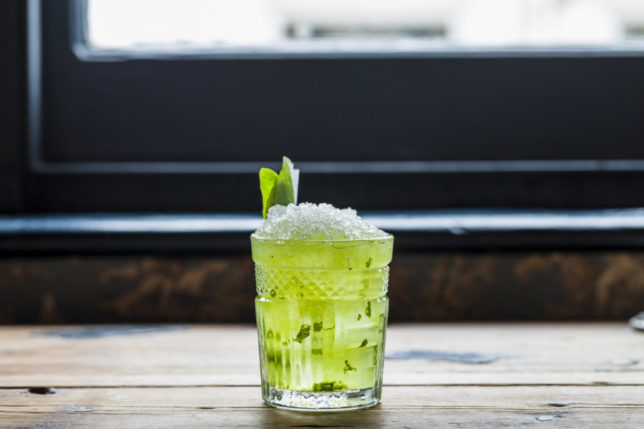 As a nice touch, GOAT also welcomes dogs to join their owners in soaking up the convivial atmosphere and even serves organic Lily's Kitchen dog treats for your four-legged friends. Monthly puppy brunches are also held where the focus can be entirely on your and your pooch. The next one is on 24th March.
Those living in the postcodes of SW3, SW6, SW7 and SW10 can take advantage of a special 50% discount on food from 5pm onwards every Wednesday. Another accommodating aspect of the restaurant is offering of vegetarian and vegan dishes on the menu to ensure that meat-free diners are not left out.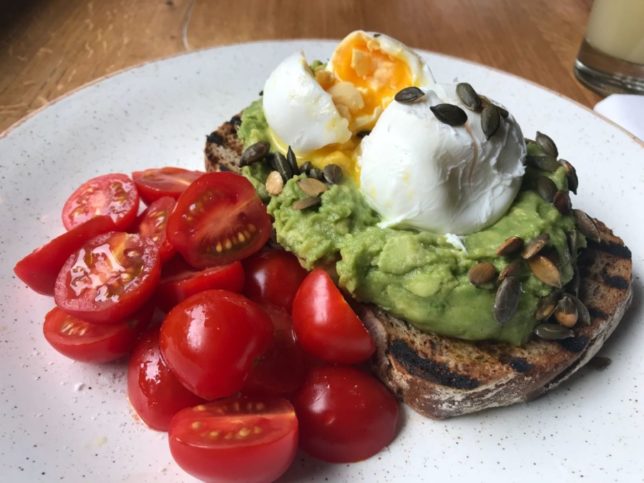 From zucchini fritti and truffled macaroni & cheese to beef carpaccio and calamari fritti, starters on the menu ensure all tastes are catered for. Italian food culture has a rich heritage of connecting with others whilst sharing food. GOAT's antipasti is therefore the perfect choice for couples dining out. The antipasti platter is ladened with san daniele ham, bresaola, datterini tomatoes, rocket, nocellara olives, artichoke, pecorino and plenty of crunchy pane carasau.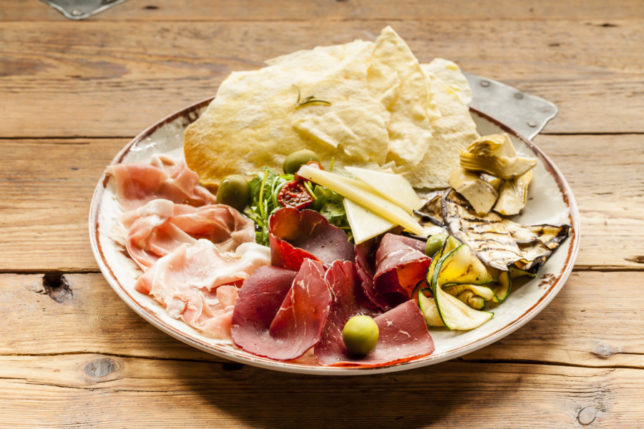 The buttery san daniele ham and meaty chew of the bresaola is balanced on the plate by the tangy tender artichoke, sweet datterini tomatoes and peppery rocket. The crunch of the pane carasau adds a lightness to the dish that would have been lost if focaccia had been served instead. Another tasty looking starter on the menu is the tuna tartare served with avocado, chilli, tamari and pink grapefruit.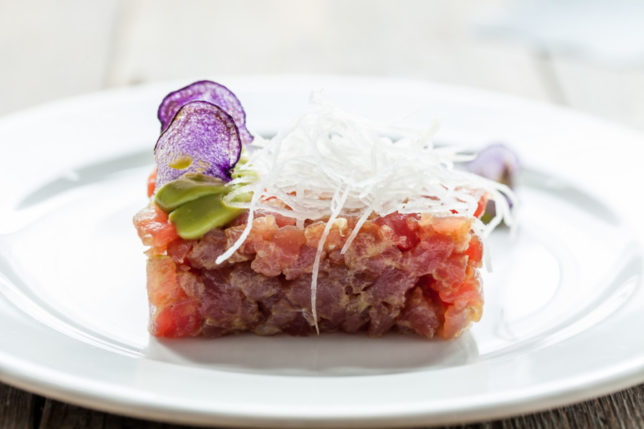 Moving on to mains, if you're looking for one of the best steaks in town, the seriously matured 32 day aged rib eye steak tagliata is a must try. 250 grams of meaty goodness is grilled to medium rare perfection and served with a shot of rich beef jus and rocket & pecorino salad on the side drizzled with sticky balsamic vinegar.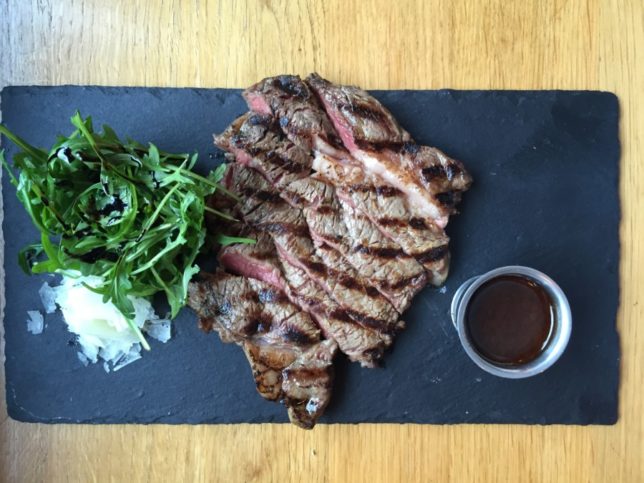 What pulls many through the doors of GOAT is their authentic wood-fired pizzas. Great for the solo diner or even better when shared with friends so the whole group can sample the various different toppings such as the gorgonzola, italian fennel sausage, mushroom and truffle oil.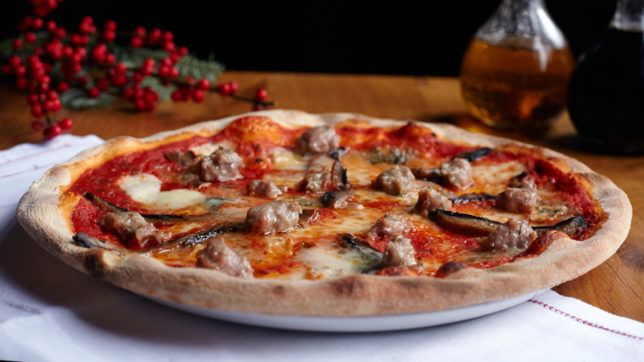 For seafood fans and lovers of pasta won't be disappointed with Crab Linguine – Dorset crab is piled high over al dente linguine with salsa verde and a pleasant kick of chilli heat.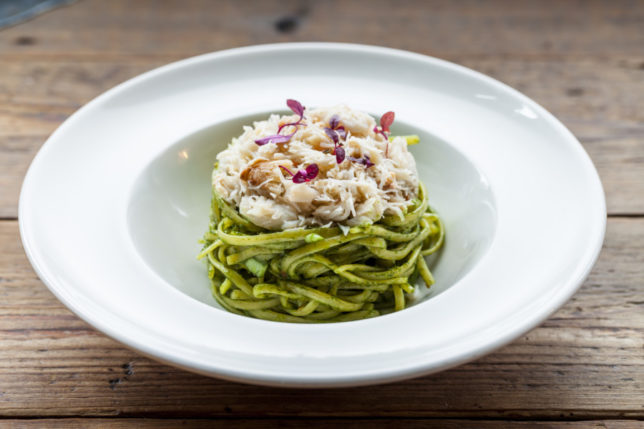 To finish, GOAT serves an ample choice of desserts from Italian classics like homemade maderia tirimisu to the very British sticky toffee pudding. Anyone who appreciates Fat Amy's quote "I'm gonna finish him like a cheesecake" from Pitch Perfect will love GOAT's Vanilla & Blueberry Cheesecake.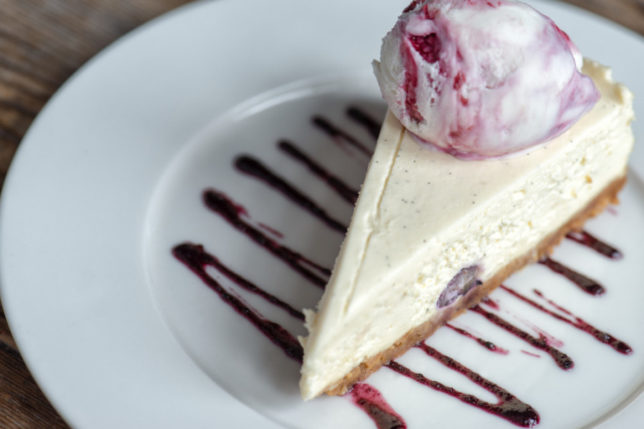 For the ultimate indulgence, it's hard to resist the sweet temptation of  the Gelato Sundae. GOAT has ensured your meal ends on a high note with this decadent dessert of creamy pistacchio, chocolate and vanilla gelato drizzled with rich chocolate and caramel sauce topped with vanilla cream, candied macadamia nuts and dark chocolate shards.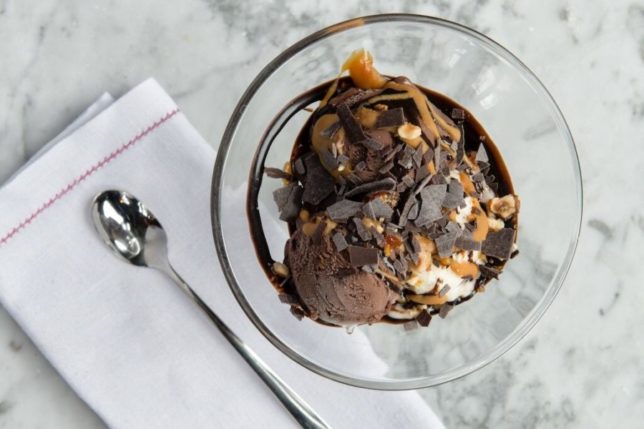 For those looking to create a unique cocktail evening, GOAT also hosts the famous Chelsea Prayer Room – a secret cocktail bar hidden within GOAT where guests will check in at reception upon arrival, escorted to the door and given the ever-changing passcode for that evening.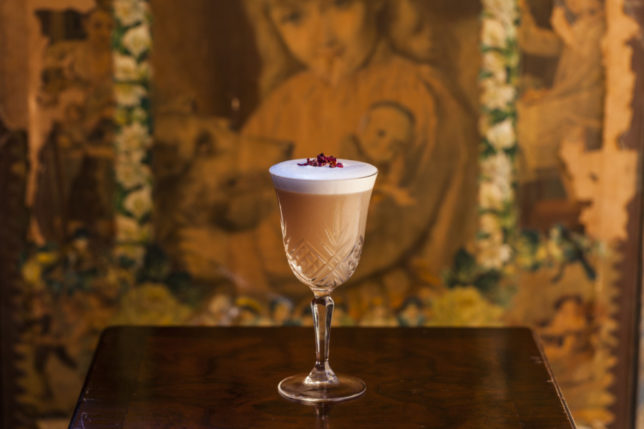 Over the coming weeks and months, you can work your way through the alphabet of cocktails at GOAT with every tenth cocktail on the house – the lovely bartender will even keep your personalised stamped menu for you behind the bar to keep track!
GOAT
333 Fulham Road, London SW10 9QL
0207 352 1384
www.goatchelsea.com
@goatchelsea