Top Physio Invents a New Way to Find the Pillow of Your Dreams!
It's a fact. A good night's sleep often depends on using the right pillow for you. But choosing a pillow can also be a nightmare. So now, The Good Sleep Expert, Sammy Margo, a renowned Chartered Physiotherapist and author of 'The Good Sleep Guide', has come up with a new way to help you find the pillow of your dreams with the launch of The Good Sleep Expert Pillow Range – the first of its kind by a top Physiotherapist! Sammy Margo has used her expertise in sleep and physiotherapy, to develop a great range of quality pillow designs to suit all needs – and help you get that all important quality of sleep.
"After years of experience working as a physiotherapist and specialising in sleep I understand the common problems leading to sleep deprivation," says Sammy Margo. "So, I developed The Good Sleep Expert Pillow Range to help give you a good night's sleep, wake up feeling refreshed and re-energised."
Research shows that sleeping with pillows that are too high or too low can reduce sleep quality by causing shoulder, back and neck pain or discomfort and leading to restless sleep, while a pillow that gives correct neck support can yield a more refreshing slumber.Sammy says: "We spend a third of our lives asleep and two thirds of us are struggling to get a good night's sleep." "By making some simple changes you can transform the quality of your sleep." "I've also developed a range of video guides – available on www.thegoodsleepexpert.com – to help you choose the right pillow and show you how best to use them."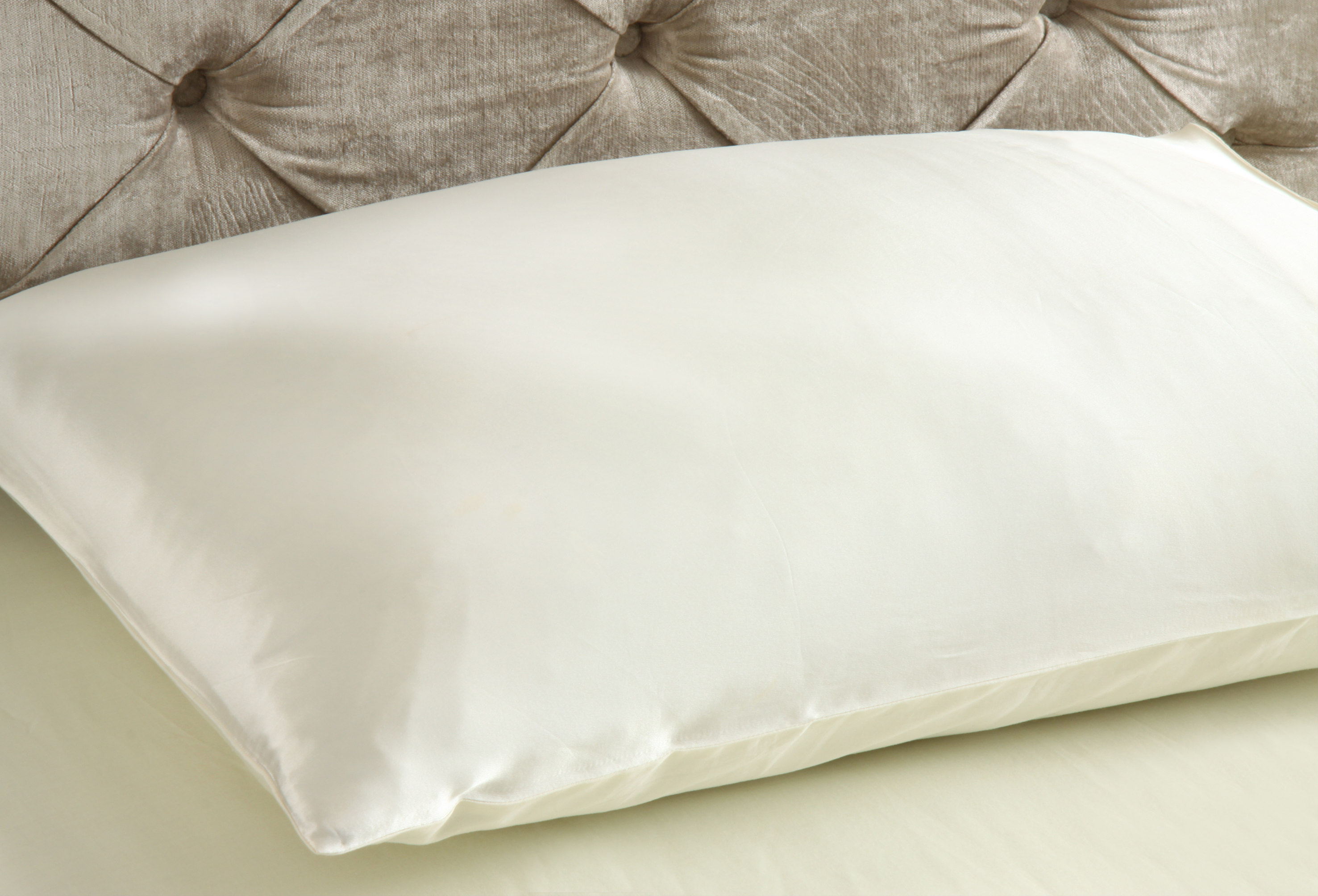 The Good Sleep Expert Pillow range includes: the Butterfly Pillow – ideal if you sleep on your side, for neck and posture problems; the Slim Pillow for back and front sleepers and for those of you who just need a pillow topper, (ideal for children, too); the Big Pillow – perfect for those needing a larger pillow and may also help alleviate snoring; the Bolster Pillow designed for pregnancy and back pain; and a luxurious Silk Pillowcase designed to help with temperature regulation and minimise 'bed head', is kind to the skin, as well as being great for helping to reduce those annoying skin creases.