Clinically proven compound not only reduces arthritis pain, also significantly improves sleep quality, mood & wellbeing
New research has found that GOPO®, a natural compound with powerful natural anti inflammatory and anti oxidative properties, is not only able to reduce the pain of osteoarthritis (OA), but also significantly improve sleep quality, mood and well-being in OA sufferers.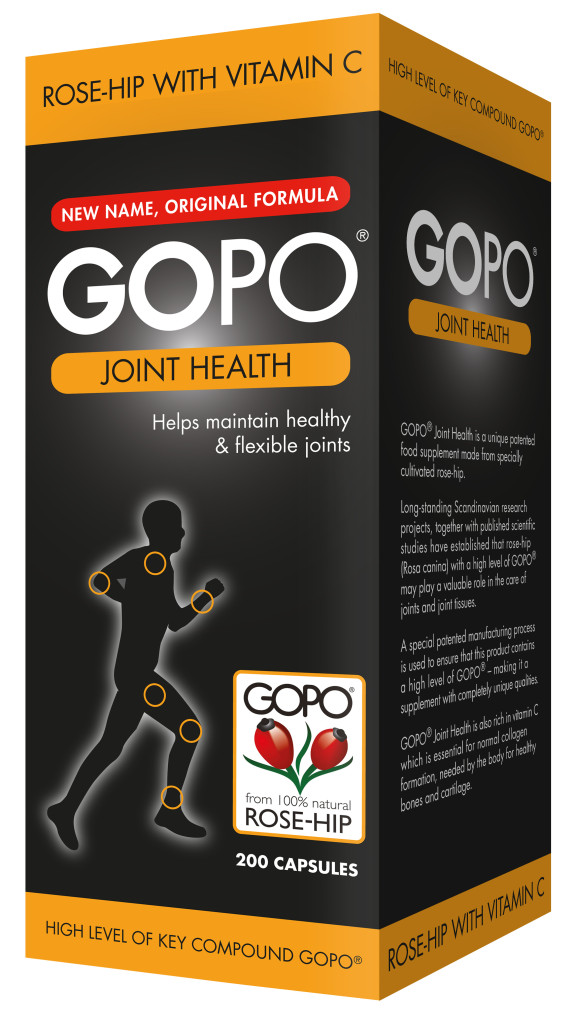 The new study, a double blind, randomized, placebo controlled cross over trial, aimed to evaluate the variations of OA pain & stiffness throughout the day and the impacts of treatment on such variations. The participants, 47 patients with osteoarthritis symptoms, received 3 months of GOPO® (5 g per day) followed by 3 months of placebo or 3 months of placebo followed by 3 months of GOPO®. All patients recorded the severity of their pain and stiffness in the early morning and again at noon, as well as their sleep quality, mood and general well-being. GOPO® was reported to significantly reduce pain and stiffness at both timepoints compared with placebo and to significantly improve sleep quality, mood and well-being.
Professor Kaj Winther of the Institute of Nutrition, Exercise and Sports at the University of Copenhagen, who took part in the study, says these latest results add to the robust evidence base for GOPO® as an effective option for arthritis;
"These studies confirm that GOPO is a potent and effective anti-inflammatory treatment that works to combat some of the most disabling arthritis symptoms."
The power of GOPO: how it works
GOPO® is a naturally-occurring anti-inflammatory agent isolated from the seeds and husks of fruit from a sub-species of Rosa canina (rose-hip). Scientists have found that GOPO® can prevent the migration of inflammatory cells thought to be involved in triggering and maintaining joint inflammation.
Stockist Details
GOPO® is found only in GOPO ® Joint Health capsules, available at supermarkets and independent pharmacies nationwide and priced at £17.99 for 120 capsules and £26.99 for 200 capsules. Visit www.gopo.co.uk for further information.
GOPO Joint Health
Reduces joint pain
8.8/10
Improves sleep quality
9.4/10
Reduces joint pain – with 8 out of 10 osteoarthritis (OA) sufferers reporting pain reduction
Improves joint mobility – by reducing joint tenderness and swelling in patients with rheumatoid arthritis
Reduces the need for painkillers – with almost half of OA sufferers able to reduce their consumption of paracetamol
Rebuilds joint tissues and cartilage