Gordon Castle Scotland has launched an exclusive new range of premium lifestyle products all of which contain ingredients and inspiration from the castle's Walled Garden – one of the oldest and largest in Scotland. The range includes a luxury food and drink collection containing ingredients grown in The Walled Garden. From small batch gin and cider to jams, chutney and shortbread, every product is handcrafted to capture a little of the essence and warmth of the historic garden, which is undergoing sympathetic restoration to its former glory.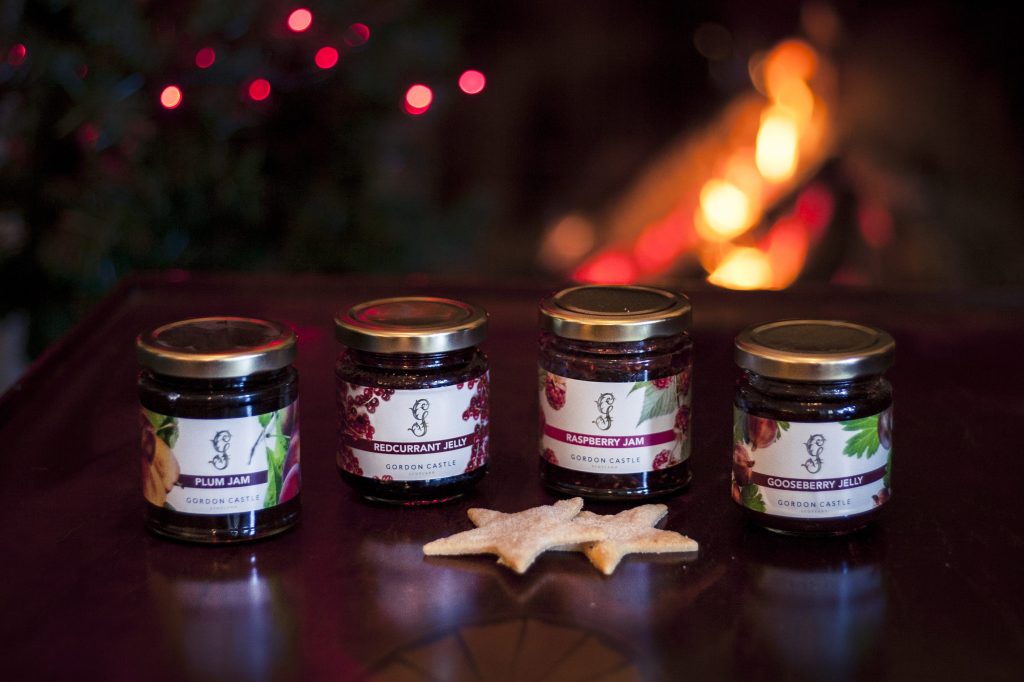 The food and drink collection forms part of a wider range of Gordon Castle Scotland products, all of which are now available to purchase online or at The Walled Garden shop at Gordon Castle. Also encompassing bath and beauty, homeware and unique gifts, Gordon Castle Scotland products are positioned at the top of the tree in terms of quality and desirability, combining the highest quality natural ingredients, elegant packaging and a unique and romantic history.
Angus Gordon Lennox, owner of Gordon Castle, comments: "Following the successful launch of our craft gin at The Royal Highland Show in the summer, we are thrilled to now offer our new and unique product range marking the next step in the ongoing journey of restoration for our Walled Garden here at Gordon Castle. A commitment to provenance and heritage has driven us to create a truly unique and luxurious collection of gifts and products, which all use a little something from The Walled Garden and have been designed to capture the essence of this very special place."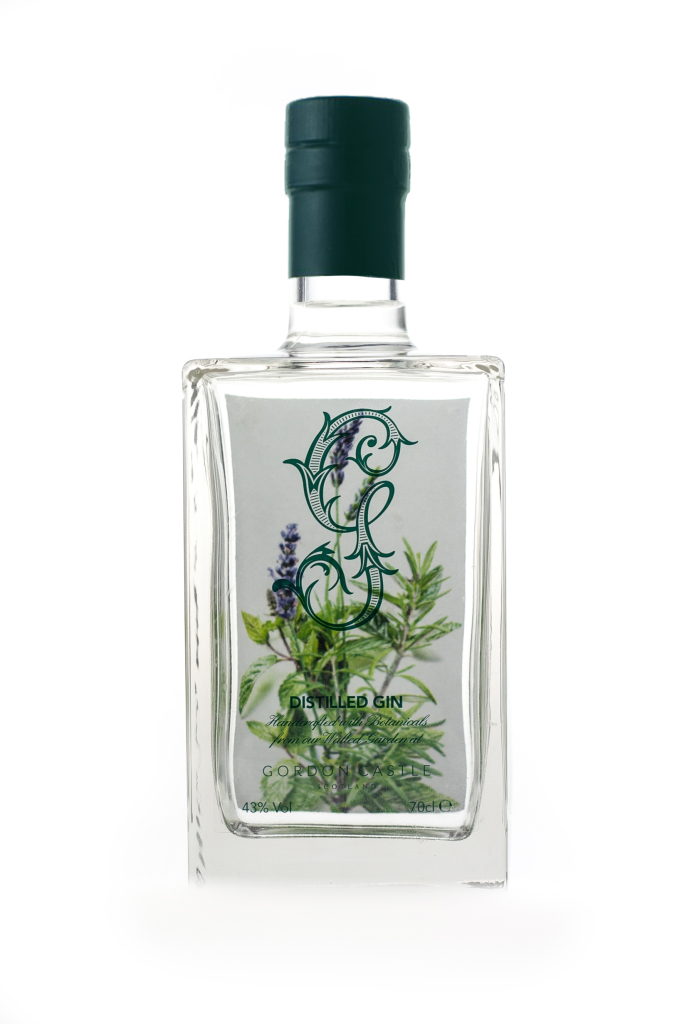 Set on the banks of the River Spey in picturesque Moray, the Gordon Castle Estate is the spiritual home of the Gordon Clan and its walled kitchen garden, at over eight acres in size, is one of Scotland's largest and oldest. Now being given a new lease of life with plans designed by award winning garden designer Arne Maynard, the garden is on its way to being fully productive once more. As well as supplying ingredients for Gordon Castle Scotland products, the garden is becoming established as a visitor attraction with a café serving delicious seasonal meals prepared using fresh produce from the garden, a shop selling fresh fruit, vegetables and Gordon Castle products and a group of artisan studios, used by local artists and craftsmen.
The food and drink range (27 products in total) is competitively priced and truly unique to Gordon Castle. Particular highlights are the small batch Plum Gin and the Plum Jam both of which use the heritage Gordon Castle plum (Prunus domestica 'Gordon Castle'), raised in The Walled Garden over a century ago.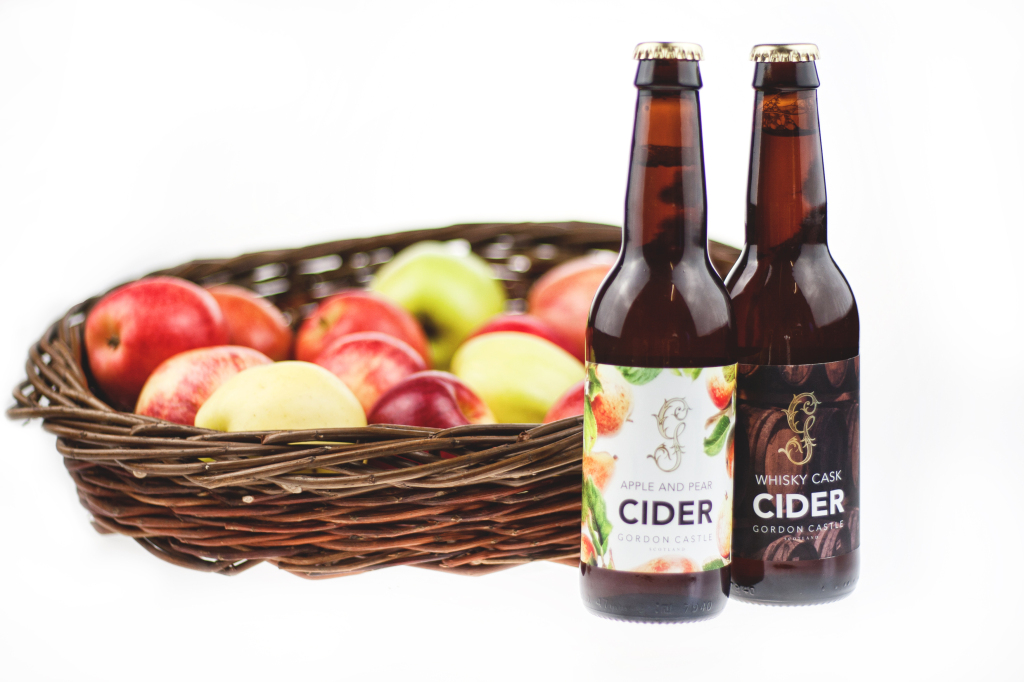 The Apple & Pear Cider is made with fruit carefully selected from the mature trees that line the walls of the garden. Skilfully blended into this lightly sparkling artisan Scottish cider, it is a refreshing and scrumptious drink. £2.65 for a 330ML bottle, 4.4% ABV. Also available is a Whisky Cask Cider aged in Speyside whisky barrels for a honeyed oak flavour.
The Gordon Lennox Family Recipe Apple Chutney is homemade to a secret Gordon Lennox family recipe, little changed in centuries. Bursting with juicy Scottish apples fresh from the Walled Garden, it is an ideal accompaniment to all sorts of things. £3.95
The range of infused teas includes Earl Grey and Lavender Tea, which has a delicate and aromatic taste made with lavender flowers hand-harvested from the Walled Garden blended with the finest black tea and premium bergamot oil. Loose leaf: £4.95, tea bags: £6.25
The small-batch premium Gordon Castle Gin is crisp and refreshing with botanicals from the Walled Garden. It has subtle notes of lavender and garden mint, while warming herb notes add to its richness and complexity. £32.99 for 70cl, 43% ABV
Check out the full range on the Gordon Castle website www.gordoncastlescotland.com