In 2012, Gtech launched the AirRam cordless vacuum cleaner. The notube design represented a completely new approach to vacuum cleaning. AirRam's high performance, low power usage and long life has been very successful, propelling Gtech from 'start-up in a cow shed' to 'serious floorcare brand' in just four years.
Keeping the core principles of the original, the new AirRam Mk2's dirt collection system has been completely redesigned. Dirt is collected into the head of the vacuum, moving it just 4cms before compressing it into the unique, snail-shell bin. This compression technology enables the AirRam Mk2 to pack away an impressive 2.4L of dust and debris into its 0.8L capacity bin.  When full, eject this tubular bale of compressed debris straight into the bin with a slide of the dirt ejector arm for cleaner emptying even into small bins.
Performance on carpets and hard floors has always been good, but the new AirRam Mk2's ability to clean uneven and deeply creviced flooring has been transformed with the addition of its, unique patented AirLOC system. AirLOC changes with each cleaning stroke; on the forward stroke the front face of AirRam Mk2 opens to collect larger debris. On the backward stroke, AirLOC seals to the floor to collect fine dust from deep crevices.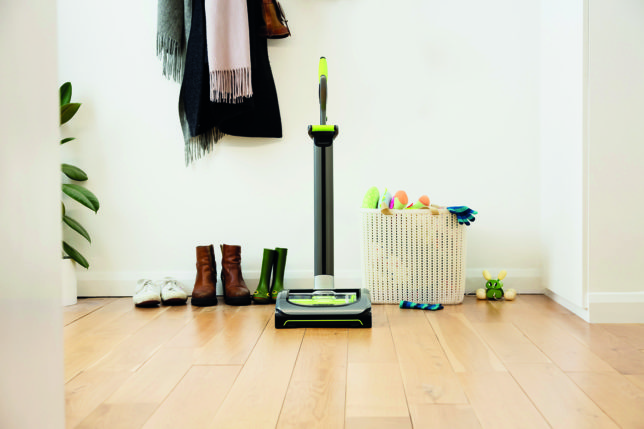 AirRam Mk2's power comes from a professional grade 22V lithium-ion battery. Its energy efficient design means you can clean your home twice on one charge, running for up to 40 minutes; a 1-hour short charge will deliver a burst of additional run time. A 4stage LED display indicates how much charge is left in the battery and is rechargeable whilst in situ, or when removed from the head of the vacuum cleaner.
The on/off switch is now foot operated so no bending, and there is a telescopic handle which is activated by a simple button mechanism that locks and unlocks the handle at full height during operation, and half height for easy storage. The Gtech AirRam Mk2  allows you to move effortlessly from carpet to hard-floors and back again, with no settings to change.
AirRam Mk2 has an ultra-low profile, allowing you to reach under chairs and tables and its edge cleaning technology helps you get into those awkward corners and makes it great for cleaning the stairs. Its cordless technology means no more fighting with snagged cords or plug sockets.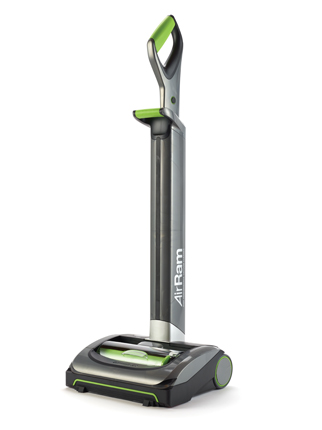 Thanks to its revolutionary design which does away with so many bulky parts, the AirRam Mk2 weighs just 3.5kg, that's half the weight of many mains powered upright vacuums, making it easy to lift and carry up the stairs. Plus the new full width LED searchlights mean there's now no place for dirt to hide.
Gtech CEO and founder, Nick Grey says: "With AirRam's new approach to vacuum cleaner design it was inevitable we would learn a lot from seeing how the technology works in a wide variety of homes. We've watched and listened and made some really important changes to the product's design."
Gtech offers a two year guarantee to fix or replace the Gtech AirRam Mk 2 if anything breaks as a result of faulty manufacturing. If you aren't happy with your AirRam Mk2, Gtech will either exchange it or give you a full refund within the first 30 days.
The Gtech Multi is the perfect partner to award winning, Gtech AirRam cordless vacuum Boosted with 30 percent more power and an independently powered, motorised head with rotating brush bar, its outstanding cleaning, cordless freedom and ample run time combined with nine different cleaning modes makes the Gtech Multi the most effective way to vacuum above the floor without compromising on performance.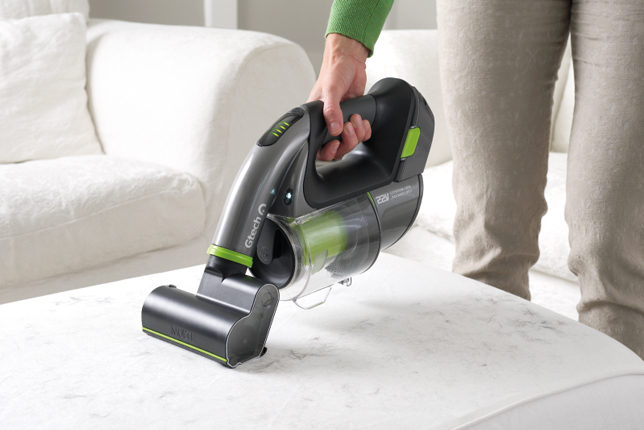 Nick Grey says: "Using the attachments on a traditional vacuum can be a real pain. Dragging it round from plug to plug, the hose still never seems to reach far enough, and it's too bulky to fit into awkward spaces. We've improved the Multi's design to make all those problems disappear."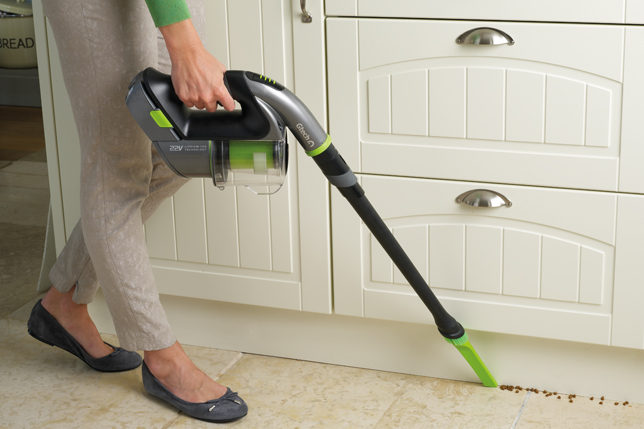 Nick goes on to say, "The Gtech Multi cleans all the hard to reach places in the home; sofa upholstery, down the sides of cushions, the dog bed, curtains, skirting boards, vertical stair treads, shelves, and even your car interior. The Multi's attachments provide nine different ways to vacuum, enabling it to twist and turn, reach up high and low, clean hard and soft surfaces; and its twin LED lights will ensure that no nook or cranny is a safe haven for dust and debris!"
The Gtech Multi is priced £149.00 and the Gtech AirRam Mk2 is priced £199. Both are available exclusively from www.gtech.co.uk and cost only £299 when purchased together.