Entrepreneur, racing driver and TV presenter Rebecca Jackson talks to SLOAN! Magazine about what to look out for when buying a car worth over £75,000. Having started her own prestige used car sales business in 2007, Rebecca has successfully juggled her dealership with racing fast cars and presenting motoring shows on television. Here she shares some advice for those looking to buy a luxury car…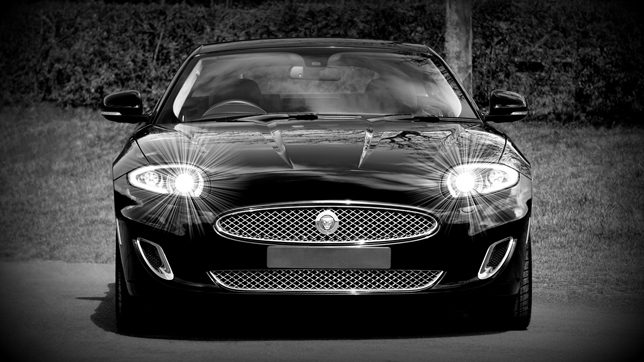 Our cars, especially in the UK, not only provide us with a convenient solution to get from A to B but they're also, in a lot of cases, an extension of ourselves; a nod to the world that things are going well and that we're winning at this thing called life. As emotive as buying a house, the purchase of a new car is not something to be taken lightly, especially if you're one of those people fortunate enough to afford a luxury car.
If you're currently in the market for a new motor and you're blessed with a healthy-sized budget, I've pulled together some tips on what to look out for when surveying the automotive landscape.
Ride Quality
The key to any good car is its ride quality and you wouldn't be wrong to expect a higher degree of finesse when you're behind the wheel of a luxury car. It's the sign of a good car to experience a smooth ride quality, seamless gear changes and effortless steering. Luxury cars are often so comfortable and so enjoyable to drive that once you've experienced them you'll find it difficult to revert to a more humble automobile. Luxury cars are often fitted with larger wheel rims that have lower profile and therefore stiffer tyres. These may look great but can make the ride harsh and uncomfortable, crashing over every pothole. Request an extended test drive on the roads where you will be driving most. Some manufacturers have sports suspension options; see if you can try cars with and without this option to determine what is right for your style of driving.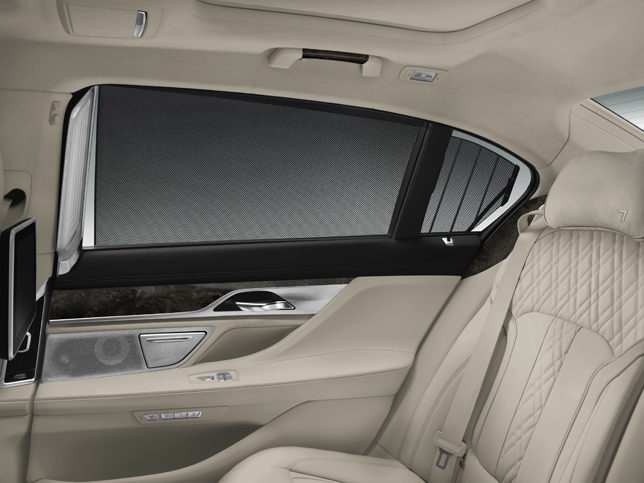 If you are spending a significant amount of money on and a fair amount of time in any new car, you need to make sure the seats and driving position feel comfortable and hold you correctly in all the right places. Are the pedals aligned or do they cause you discomfort. Again take a drive and see if you get to your destination feeling refreshed or bent out of shape?
Think Practical
It's something I come across time and time again. People fall in love with the look of their cars before they've considered the practicalities of the thing. For example, it's surprising how many luxury hybrids have particularly miniscule boot capacities. Not that this should be a deal breaker but making sure you can fit a couple of bags in the boot is worth checking ahead of any luxury car purchase. If you have small children, how easy it is to reach into the back to fasten their seat belts and can they see out of the windows? Will the baby buggy fit in the boot? Consider features such as automatic boot openers that will open the hatch when you have your hands full. Little things can make a big difference.
Think also about if the car you buy will fit the parking space at work or at home. Some of today's large SUVs are a handful in car parks and back streets so make sure it fits your lifestyle.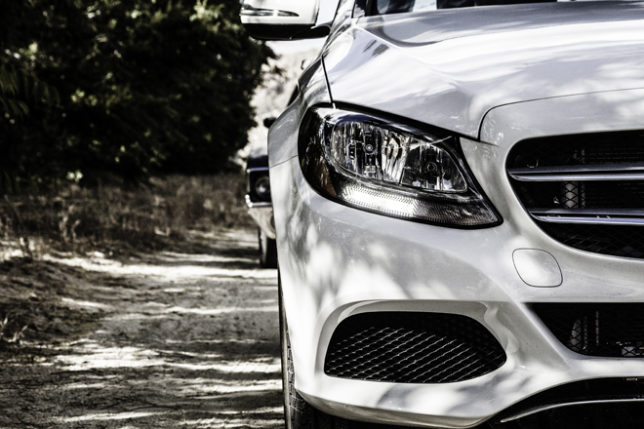 Fully Loaded
When purchasing a luxury car, you need to look carefully at the standard equipment list. It's an oft-experienced frustration that certain features you expect to come as standard are bundled together in expensive option packages. Features such as metallic paint, reversing cameras and leather upholstery are frequently offered as extra-cost options which can significantly increase the total cost of your purchase but they can also increase sales value. That beige car with fabric seats might seem very good value next to the black car with leather interior but when it comes to selling the car, you might find you'll get much more and it will be significantly easier to sell too!
There are certain optional extras, especially in the active safety area, that are worth the added investment. Cross-traffic alerts, collision-mitigation systems and blind-spot monitoring can sometimes add to the bottom line but they are definitely worth the extra cost because they can offer you a safer journey and in some cases, might help reduce insurance premiums. Be sure to insist that the salesperson talks you through any features or technologies you're unsure of and ask for a demonstration before making your final decision.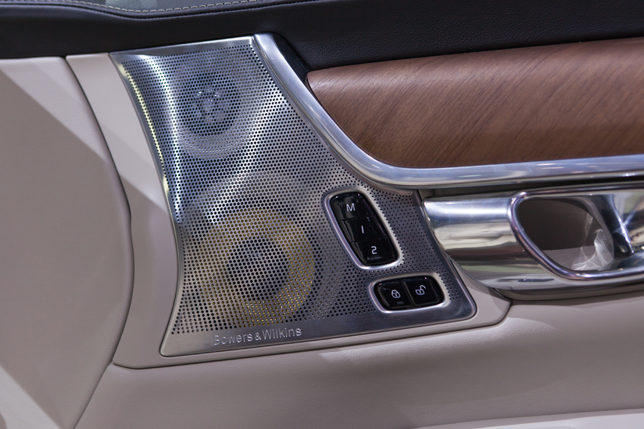 Be Entertained
Most luxury cars offer their occupants an outstanding audio experience. Often luxury cars will be paired with premium audio brands such as Bang & Olufsen, Mark Levinson and Bowers and Wilkins. Demand from customers has constantly risen within the premium audio market and it's no less important when referring to in-car audio quality. We spend so much time in our cars that the infotainment system is critical. Make sure you can connect your phone easily so you can use it safely. Most new cars come with navigation as standard. The digital maps in cars can go out of date, so see if you can get free map updates or confirm that the map has been recently updated.
New or Used
When buying a new car, there are definite advantages and disadvantages to buying both new or used. With a new car, you get to choose the colour, trim level, optional extras and even in some cases the suspension set-up. You'll also be covered by the manufacturer's warranty should you experience any faults with the car. It's also a guarantee that the technologies in the car will be the most current and up-to-date. However, I'm sure I'm not alone in appreciating the character that exudes from older cars, especially those in the luxury segment. The rich smell of the worn leather and that cachet of cruising around in an iconic masterpiece. That said, older cars can be more expensive to repair than their younger counterparts and warranties are less likely to be available. You'll also need to check the car's history. Make sure it is 'HPI' clear by doing one of the online checks to confirm there are no nasties in the car's background and no outstanding finance owed on it. Ask to see all the documentation such as the V5 registration document and MOT certificate and check it tallies with online searches. The DVLA offers free checks that will show a car's MOT history.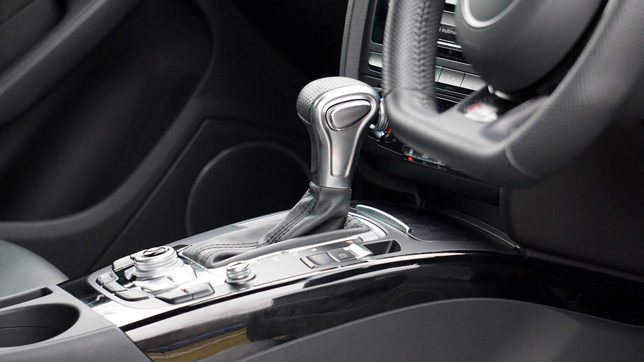 Then again, perhaps the biggest drawback to buying a new luxury car is the rapid depreciation you'll have to swallow as soon as you drive off the forecourt.
Whether you decide to buy new or used really is up to you. My advice would be to do your research, look at reliability scores, reviews in the trusted magazines such as What Car? and don't let the salespeople rush you into a decision. Buying the right luxury car for you will mean many miles of effortless motoring ahead.
About Rebecca Jackson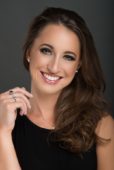 After self-starting a used car sales business in 2007, Rebecca Jackson embarked on a long-held ambition to become a racing driver. Starting in the Porsche 924 Championship, Rebecca has raced a Porsche Boxster, a 911 Cup car and more recently competed in The European GT Series. Last year Rebecca fulfilled her 'Project Le Mans' by racing an LMP3 car at what is arguably the most prestigious motorsport event in the world, the Le Mans 24 hours. In addition to her racing career, Rebecca is also a well-established TV presenter, currently fronting ITV4's I Want That Car and will co-present a new car programme on CBBC. For more advice and expert guidance on the purchase of your next prestige used car, please visit Rebecca's website at www.rjprestigecars.com