Down a deserted marketplace in Balham lies a spooky secret… Set back in the shadows, a supernatural screaming sweeps down the street from deep within an empty restaurant. On second glance not all is what it seems. Stepping inside, brave punters are greeted with wicked witches, ghastly ghouls and morbid mummies giving them a fright as they purchase their Halloween get-up…
This is Halloween Hollow, London's first immersive Halloween pop-up which is filled to the brim with high quality accessories, kids and pets costumes, intricate pumpkin carving kits and bloodcurdling boxes which will turn your home from Suburban delight into Day of the Dead.
The shop's owner, Jane Sunley, was inspired to create this quirky Halloween pop-up after a trip to America sparked her imagination to transform how Halloween is celebrated here in the UK. Instead of running around getting cheap and sometime dangerous Halloween costumes and decorations from supermarkets and fancy dress shops, Halloween Hollow is a one stop shop with quality products sourced mainly in the UK. For Halloween costumes, Jane has banned the nylon, tacky stuff in favour of cool accessories to dress up existing clothing. The Halloween Hollow pop-up also sells some great decorations and party stuff.
Products on offer include: pumpkins and carving kits; fabulous, quality costumes for kids and pets; stylish accessories to pair with your black dress or darkest jeans; scary morph suits; house decorating bundles; animated ghouls and smaller party kits.
Here are a few of our favourite spooky samples…
Ghostbusters Jumpsuit Pet Costume
Who you gonna call? Your dog of course! Your four-legged friend can now help remove those pesky ghosts from your home in this stylish Ghostbusters Jumpsuit Pet Costume. Available in multiple sizes and fits almost any breed of dog; this costume will help rid your house of any slime attacks!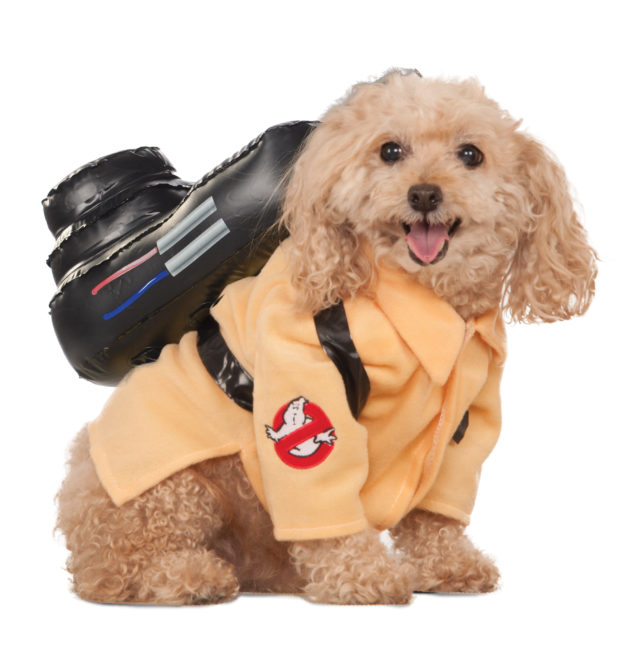 The costume is made from 100% polyester brushed knit flannel fabric. The yellow jacket has Velcro tabs at chest centre and a sleeve for each front leg with the Ghostbusters logo printed on right sleeve and left chest. The finishing touch is an inflatable vinyl proton pack which inflates to approximately 12" X 6" X 4" and straps around abdomen and shoulders.  RRP £23.75
Darth Vader Pet Costume
Does your four-legged friend have a dark side? Does he bow down to the Force? Then let him become the ultimate Sith Lord with the ultimate Darth Vader pet costume. He will feel the power of the force flow through him and become the true master of the supernatural galaxy!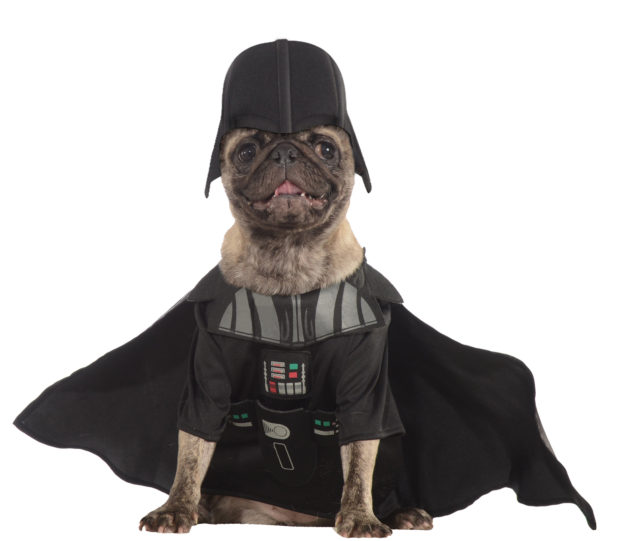 The costume consists of a black 100% polyester interlock shirt with foam Darth Vader suit armour and belt. a black satin cape which fastens to shoulders with Velcro and the iconic Darth Vader helmet made from polyurethane foam to finish the Star Wars look. RRP £19.75
Trick or Treat Crackers
These handmade crackers are individually rolled and decorated to the highest quality by a talented team in Dorset. Filled to the brim with Halloween tricks and treats, these crackers will add a bang to any Halloween party.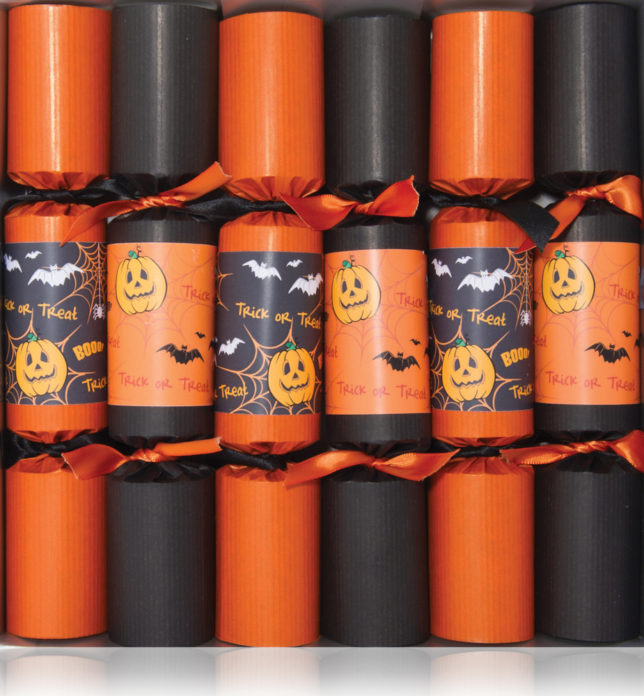 Each box consists of six 10" crackers each of which contains a hat, confectionery, stickers and a gruesome gift. RRP £24.90
Halloween Hollow can be found within super-hip Hildreth Street Market and is easily accessible by tube, train or bus. The pop up is open from 10am to 6pm with late opening Thursdays, Fridays and Halloween weekend. For more information, visit www.halloweenpopup.co.uk
Halloween Hollow
Hildreth Street Market, 16 Hildreth Street, Balham, SW12 9RQ
www.halloweenpopup.co.uk