Harley Street Dental Clinic (HSDC) is the London based dental clinic situated in the heart of Harley Street… in other words, the good end with the three-figure house numbers. HSDC offers a range of treatments designed to suit every patient's needs from the general public to public figures.
What a pleasure welcoming @samsmithworld to our clinic (pictured with our very own Megan!) #London #HarleyStreet #Dentists #LiveToSmile pic.twitter.com/LBmbu7x71s

— HSDC (@H_S_D_C) June 14, 2017
HSDC prides itself on delivering results to the highest quality, cosmetic dentistry, orthodontics, implants, preventative dentistry with a rich history of excellence but also constantly striving to improve. It's main aim is to meet and then exceed patient expectations by providing the most personalised quality of dentistry care and excellence in a relaxed and stress-free environment with the most advanced equipment, materials and techniques.
Located over five floors in a renovated Georgian town house, the practice has been designed with comfort in mind. HSDC is modern and stylish as you would expect of this calibre on Harley Street – probably the most recognised address in the world for medical excellence. They even have a dedicated prayer room that patients of all faiths are welcome to use.
The waiting room has a bright modern feel with contemporary furniture and bold artwork on the walls. Refreshments are available as complimentary to patients including Twinings Tea and Nespresso coffee makers – which is interesting as we all know that tea and coffee stains teeth but it was good to see that the team at HSDC are not preaching to their patients about the things they shouldn't do. After all we do not live in a perfect world and life's little luxuries like good coffee should be enjoyed… in moderation of course!
HSDC was founded by Dr Stanley Kay 35 years ago, who is the principal of the clinic. Dr Kay qualified in Leeds and completed postgraduate studies in the Banking Institute of Florida and then Eastmond Dental Hospital. His primary interest is the care and wellbeing of patients. Dr Kay says, "I have seen the practice develop from two small surgeries to a clinic offering specialist treatment in every dental discipline. I have the pleasure of working with the best team I can imagine."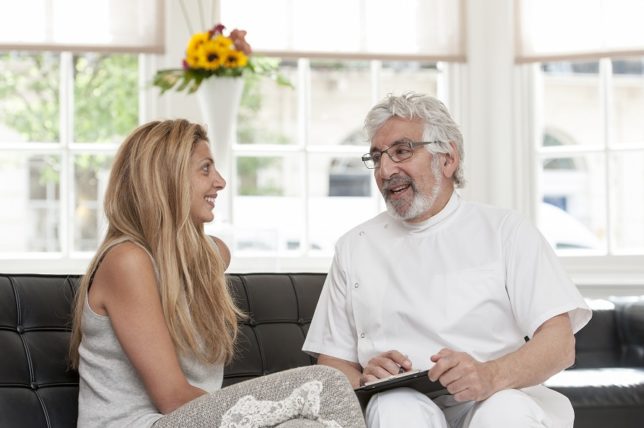 All dentists who are part of the HSDC team adhere to strict guidelines set by The General Dental Council (GDC) to ensure patients are in safe hands when they visit and use their clinic. Dr Kay commented, "Our expert team bring a wealth of dental excellence in experience and very high standards to enhance your dental treatment experience to deliver the highest possible standards of customer care."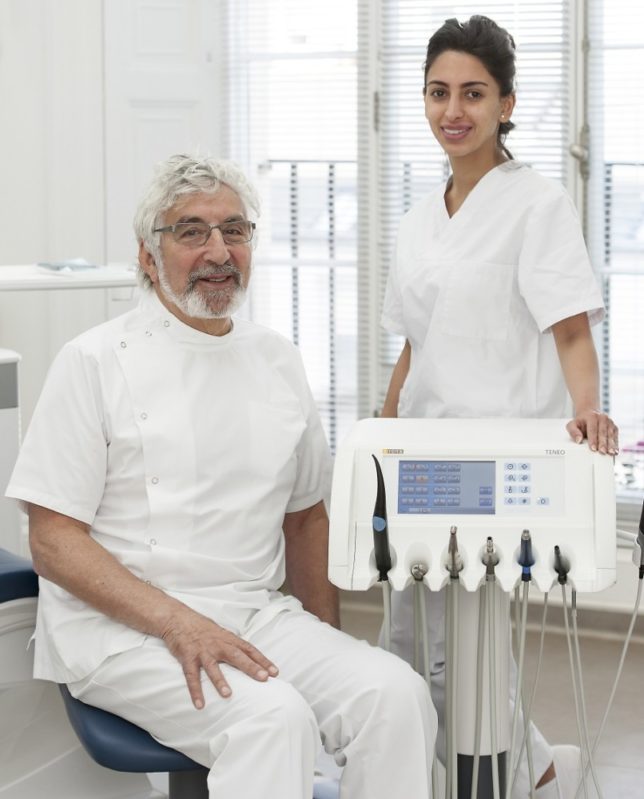 HSDC helps those with dental phobias by having a strong team who are specialised in helping patients to talk through their fears in a comfortable setting. HSDC also have a specialist dentist so both parents and children can come to the clinic to receive top quality treatment for the whole family. Check out this short video to find out more about the clinic in the words of their dentists and patients.
One of the services provided by HSDC is teeth whitening which can be a good solution for certain types of tooth staining such as foods, drinks, smoking and certain medications. Gone are the days of risky super strength bleach and brilliant white Hollywood smiles. Teeth whitening is now a safe procedure that can lighten the colour of your teeth by using a safe dental bleaching agent leaving them looking whiter but still natural. Individual results vary and are based on your initial tooth colour and the nature of your tooth staining.
https://www.instagram.com/p/BMizZ8JjDXj/?taken-by=harleystreetdentalclinic
HSDC deliver two types of teeth whitening – ZOOM power whitening and home whitening. With power whitening, your teeth are whitened in the dental chair. A protective barrier is placed on your gums and lips, and a gel is placed on your teeth. A lamp is positioned over the teeth and this activates the bleaching process. After one hour you can expect your teeth to look a few shades brighter and is a popular choice with many patients who have an important event coming up where they want to look their best.
https://www.instagram.com/p/BXC4aq6nmP1/?taken-by=harleystreetdentalclinic
Home Whitening is a good option if you have more time available and can be more effective and have better results than power whitening for some patients. For home whitening, you receive a custom-made lightweight plastic mouth tray that fits snugly over your teeth. You then put a whitening gel inside the tray and wear it at night or for a few hours during the day. Results are normally seen over 2 weeks and your teeth will also appear whiter and brighter.
https://www.instagram.com/p/BMld1KQDcc0/?taken-by=harleystreetdentalclinic
If you are unhappy about your stained teeth and want a safe and effective whitening treatment from dentists you trust, we highly recommend HSDC for teeth whitening and other services from simple hygiene appointments to more involved orthodontic dentistry.
Harley Street Dental Clinic
139 Harley Street, London W1G 6BG
020 3642 8962
www.harleystreetdentalclinic.co.uk
@H_S_D_C