Dr Kenny Livingstone, an experienced GP and founder & CMO of ZoomDoc – the doctor on demand service, shares his top ten tips for healthy living in London.
Living in London provides a wealth of opportunities to experience the vibrant culture, nightlife and history that underpin the fabric of our society. Unfortunately, this can also come with downsides.
Finding a healthy balance in the city can be difficult. Whether you enjoy late nights over some wine with friends, or can't find the time away from work and family commitments to wind down, the stresses and trials of living in London can take their toll. It's unsurprising that so many of us are looking out for ways to change our lifestyle in order to feel a little bit healthier.
From a doctor's perspective, even the smallest of changes can have a drastic impact on your health and wellbeing. It is so common to see patients who are feeling run down due to the intensity and the pressures of their urban life, but this doesn't need to be the case.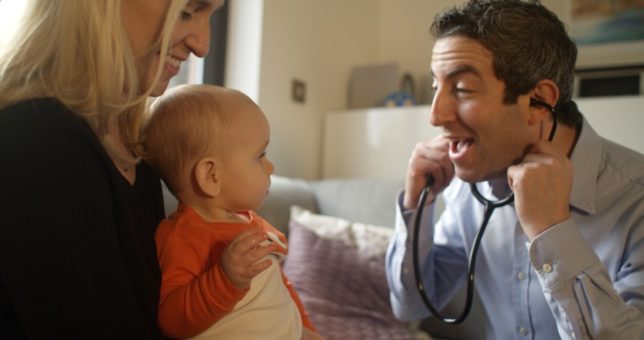 Below are some of the fundamental tips that I give to my London-based patients looking to improve their health.
1. Get enough sleep
The temptation to stay up a little longer and watch that Netflix documentary, or to scroll through social media before bed time can all lead to sleep deprivation. Whatever the reason, set a strict routine and make sure you have no distractions and get that much needed rest. Neglecting sleep can leave you at risk of developing serious problems down the line – from dementia to Type 2 diabetes.
2. Avoid fast food
When indulging in the best parts of city life, it is highly recommended that you enjoy the fast pace, and not the fast food! It can be very easy to indulge in all of the greasy food available, but the often high saturated fat content and added sugar can impact your weight, skin and put you at higher risk of serious illness, such as cancer.
3. Stay hydrated
Drinking plenty of water increases energy, boosts your immune system and improves your complexion. It's often tempting to opt for a milky coffee or fruit juice, but these are often high in sugar and will ultimately leave you feeling tired.
4. Get out and about
Exercise should be a part of your weekly routine. However, the assumption a lot of people make is that this should revolve around intensive sessions at the gym. Whilst this is, of course, great for your wellbeing, it is often unsustainable for many people in the long term. If you schedule a dance class, or get off the train a few stops early and walk, you'll feel the benefits.
5. Take time to switch off
Living in the city can mean that you don't take as much time as you need to relax and find some time to wind down. Whether it's reading a book or having a long bath, winding down is crucial as high levels of stress can have a fundamentally adverse effect on our health.
6. Limit your alcohol intake
Everyone loves a beer or glass of wine after work, but these add up and units do exist for a reason. Try to limit your alcohol consumption to no more than 14 units a week, and make sure to avoid drinking on consecutive days.
7. Get out of town
If you have children, it is likely that they don't get enough exposure to fresh air and Vitamin D, being far more accustomed to the sounds and smells of traffic congestion than anything else. Even if you don't have children, it is so important to plan a weekend away now and then and get out of the city. Wherever you choose to go, your body will be grateful for a break from the noise and pollution.
8. Never skip breakfast
It can be tempting to skip breakfast – whether you're on the school run or plan to grab a granola pot for your desk at work, we are all guilty of skipping breakfast now and then. However, it is known as the most important meal for a reason and skipping breakfast will make you feel tired and eat more later in the day.
9. Don't neglect your mental health
If you have been feeling tired, down or anxious, make sure you seek support. Stay open about what you are feeling with your friends and family, and talk to a GP about what steps you can take if this continues. Our minds and bodies are connected, and it is important to take equal care of both.
10. Get regular check ups
It can be difficult to take the time to see a doctor, especially as GP waiting times in London can make a check-up seem like it's more effort than it's worth. If this is preventing you from seeing a doctor, doctor on demand services, such as ZoomDoc, are able to provide quick access to GPs – either at your home or workplace, 24/7. Taking the time to see a doctor will fundamentally ensure that you are taking charge of your health, rather than waiting until it deteriorates and becomes problem.
About the expert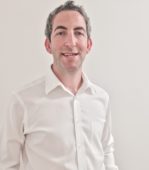 Dr Kenny Livingstone is an experienced GP and Founder and Chief Medical Officer of ZoomDoc, an on-demand GP service that enables GPs to work on their own terms, whilst delivering the highest quality medical attention at a touch of the button.
Practicing medicine for the past nine years and working both within the NHS and private sector across London, Dr Kenny has an extensive knowledge of the GP market. His experience and passion for delivering bespoke primary care as well as a strong interest in health-tech and improving GP accessibility led him to found ZoomDoc.
In his role at ZoomDoc, Dr Kenny is responsible for leading the team of highly-skilled and qualified GPs, as well as overseeing the on-going developments and enhancements of the business with the goal of offering and ensuring the delivery of outstanding private medical care service.
Dr Kenny graduated from the University of Manchester in 2006 and is currently working at the front of the Royal Free Hospital Urgent Care Centre in addition to several GP practices in North West London.