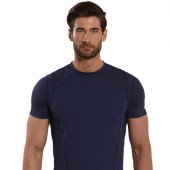 In our busy, modern society, healthy living is frequently overlooked. We all know good health has a ripple effect onto other areas of our lives so why aren't more of us making it our greatest priority? Unfortunately, when looking at the facts, healthy living in a modern society is plagued with barriers.
There seems to be a jumbled perspective of priority when it comes to exercising. Work pressures and social stress often take precedence, and gym sessions are the first to be eliminated from diaries. Additionally, overly convenient 'C.R.A.P' (Carbonated, Refined, Artificial and Processed) foods leave us overfed, starved of true nourishment and in less than optimum health.
There is hope. As a nation we are fortunately becoming more exposed to new and exciting fitness methods that are not only proven to boost our health but also fit around our busy lives. They are inclusive and un-intimidating.
The birth of social media and age of the smartphone have made motivational quotes and transformation images readily available to us all. Being able to connect with fitness professionals online serves as great stimulus, although engaging physically is what counts. For anyone looking to improve their health, hiring a personal trainer is a great place to start. Personal training offers three benefits; motivation, education and autonomy. Your trainer can lead you through exercises which are personally tailored to your health goals, whilst teaching you to understand the importance of health and its long term benefits. You will learn how to make informed decisions on healthy food choices, as well as tips on incorporating fitness into your everyday routine.
When I meet clients for the first time I encourage them to remove words like lifestyle, habit and diet from their vocabulary. In my experience they are too intimidating, too radical and ultimately temporary. Similarly, I try to unclog their minds of un-achievable accomplishments and timescales. I ask them to focus on the hours that are in front of them, the hours they control. For example, simply look at your diary and ask yourself; when can I exercise? What can I move in order to prioritise time for myself today?
Time management is the key to healthy living. Unless you are already exercising regularly, it's likely that when you open your diary and look at the week ahead you won't have many hours marked 'exercise'. If you want to boost your health, start planning or adjusting your working week to prioritise getting your heart pumping, brow sweating and muscles moving. It's time to be selfish; there are 10,080 minutes in a week – gift some back for yourself.
Express-style workouts that fit into our busy lives are ideal for those that are looking to squeeze in a bit of 'me' time. They have endless advantages, but, mainly, they are super convenient and stress free. I've recently become a trainer for TruBe, the first on-demand personal training app to launch in the UK. It allows people to maximise their 'me' time by working out with a personal trainer whenever and wherever they like. The workouts include strength, HIIT and even ballet barre. This amazing application gives users the freedom to choose the nature and level of intensity of their workout, and partners and friends can do the couples workout to turn their "me" time into "we" time.
Ask yourself the following: would you like an increased level of self-confidence? Do you want to optimize your life? Do you want that promotion? If the answer is yes, it may well be time (quite literally) to invest in yourself.
I encourage people to explore better time management, and dedicate some time to being selfish. Fit exercise into your working week and source foods that don't leave you in a perpetual cycle of highs and lows. Sweat hard and grow.
About Alex Marks
Alex is an ante- and post-natal specialist and a qualified personal trainer with on-demand fitness app, TruBe. He has 4 years' experience with helping clients achieve both short and long term health goals such as weight loss, muscle gain and general fitness, as well as a gym education that will last a life time. Alex's interest in and dedication to the world of fitness and nutrition continues to grow each day. To Alex, fitness isn't just about the way the body looks but also about the way the body feels. He always says to his clients "by taking control of your body you take control of your life." www.trubeapp.com