On our recent sailing adventure with BMW Sail Racing Academy in Palma de Mallorca, we tried out the some key sailing gear from Helly Hansen, the Scandinavian active outdoor clothing company based in Norway. Helly Hansen sailing gear is designed by experts and engineered from high quality modern textiles proven to withstand what the elements might throw at you. Describing themselves as "Born by the Sea, Raised by the Mountains, Trusted by Professionals", Helly Hansen was an obvious choice for suppliers for sailing clothing for some of the British SLOAN! team at the 2016 BMW Sail Racing Academy.
You can read more about the SLOAN! team's sailing adventures here and here. Below is some information about the items we selected to wear on deck…
The Alby Jacket (£190) is a bold and modern interpretation of the Salt sailing jacket created by the Helly Hansen design team to celebrate 35 years of the Helly Hansen Marine Stripe design and the Whitbread Entry of "Berge Viking". Based on their popular and proven design, the Alby Jacket features lined HELLY TECH® construction, fleece in the collar, and pockets to keep you warm and dry, while adjustable fit features enhance comfort.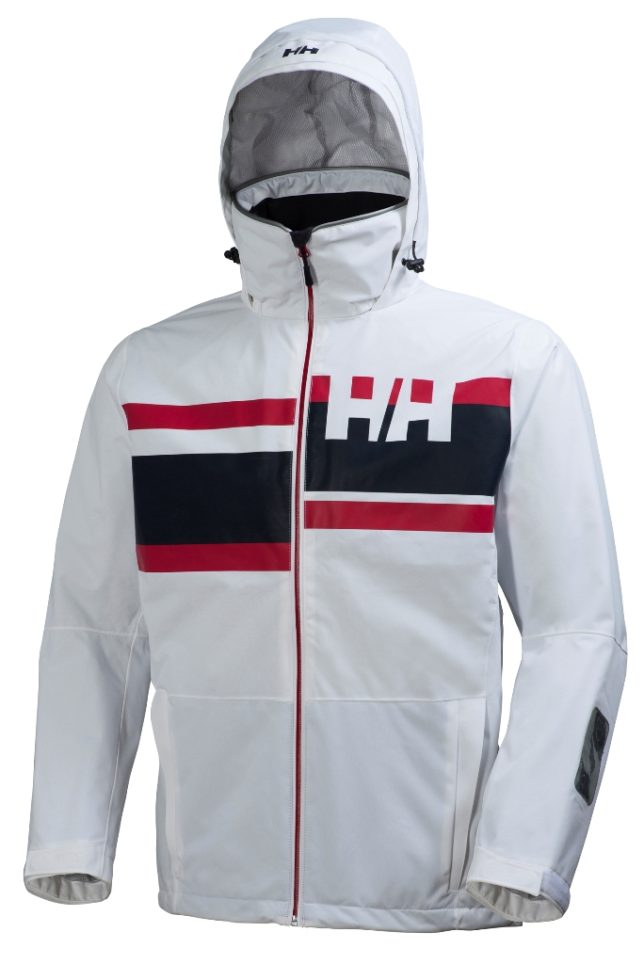 The Helly Hansen Alby jacket is waterproof, windproof, and breathable with a Durable Water Repellency (DWR) treatment making it the perfect sailing jacket for even the choppiest waters. The hip length jacket has a regular fit and one-hand adjustable hem with a fully adjustable tonal hood are all designed to keep the weather out and you comfortable and dry whilst on deck. SOLAS® Reflectives are brighter and reflect light from sharper angles than ordinary reflective tape, making sure you are seen when needed for ultimate safety.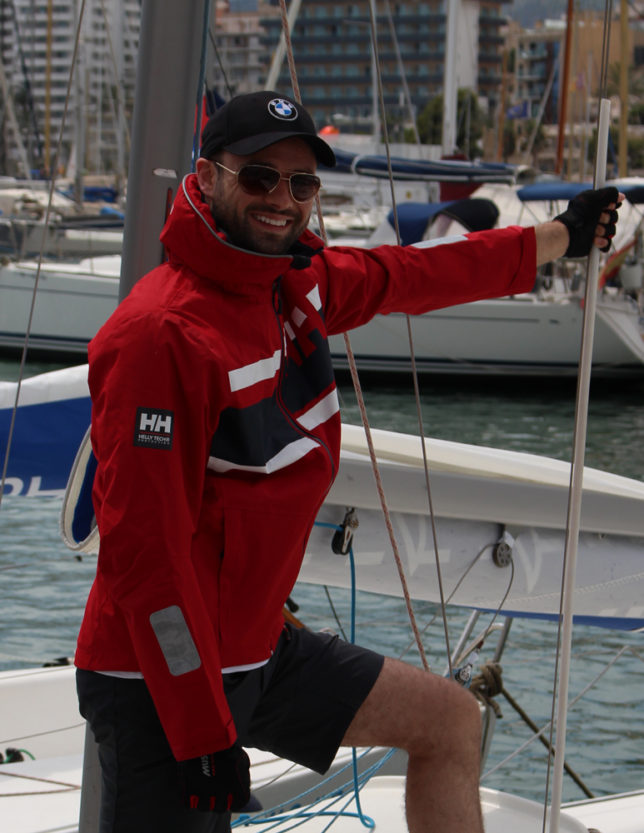 Our team member had this to say about the Alby jacket: "The jacket looks substantial and stylish, yet rolls up well when not in use. The collar is high and comfortable, lined, avoiding the common 'neck friction rub' feel, that can easily be present with a water and wind proofed jacket."
The Hydro Power Helly Tech® HP HT Shorts (£100) are ideal for warm-weather sailing when you still need to be protected against water on deck – the ideal choice for one of our SLOAN! British team whilst training at the 2016 BMW Sail Racing Academy in sunny Palma de Mallorca, Spain.
Made from Helly Tech® Performance fabric, the HP HT sailing shorts are waterproof, breathable, and windproof and guaranteed to keep you dry and comfortable during warm and wet sailing conditions. The shorts have a semi-high waist to protect against unpredictable waves or the occasional rain shower. Lined for comfort with a quick-dry lining and extra durable seat protection for comfort and performance.
Danforth 2 deck shoes (£95) are the contemporary take on a classic deck shoe silhouette, with a sleek yet comfortable removable EVA midsole, and a siped outsole with great traction from the HellyGrip rubber on deck as well as on the dock. They look great and have great performance so there's no compromise on style or function.

The upper is made of premium quality suede and synthetic Nubuck leather with a padded collar. The suede/nubuck look can be protected against the elements with waterproofing treatment – we recommend Liquiproof. Available in three colourways – the nautical Navy/Off White/Light (shown above);   Coffee Bean/Woodsmoke; and our favourite – the Mid Grey/Ebony/Cloudberry – which looked very stylish on our team member as modelled below.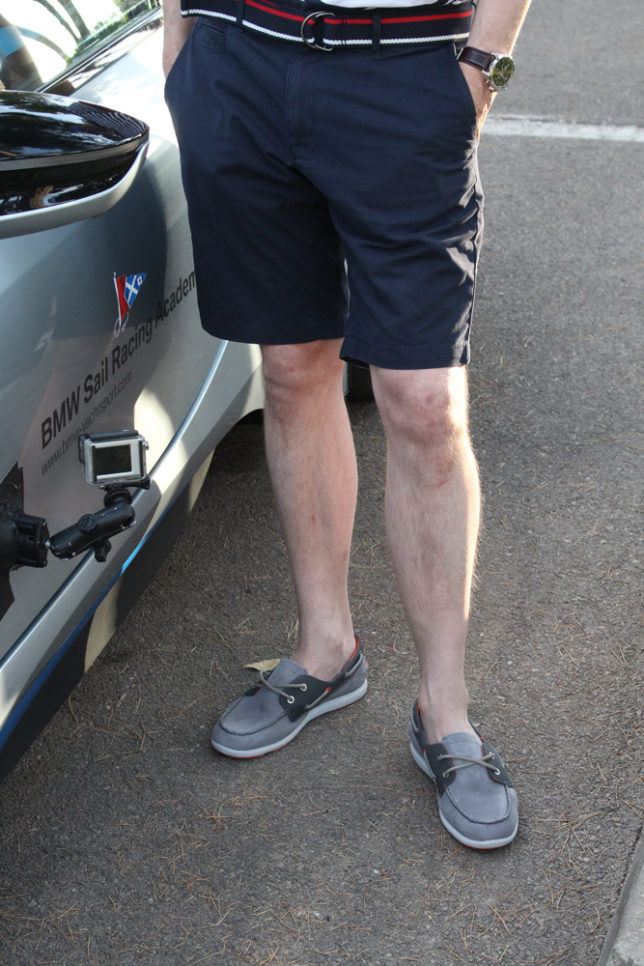 He got a lot of compliments from his fellow participants at the BMW Sail Racing Academy when he wore them for the BMW i8 driving experience.
For more sailing clothing and to purchase the items above, please go to the Helly Hansen website.