The Henley Festival, the UK's most glamorous boutique festival, and winner of Headline Performance of the Year at the 2016 Festival awards, returns to its spectacular setting on the riverbank in Henley-on-Thames from 11th – 15th July 2018.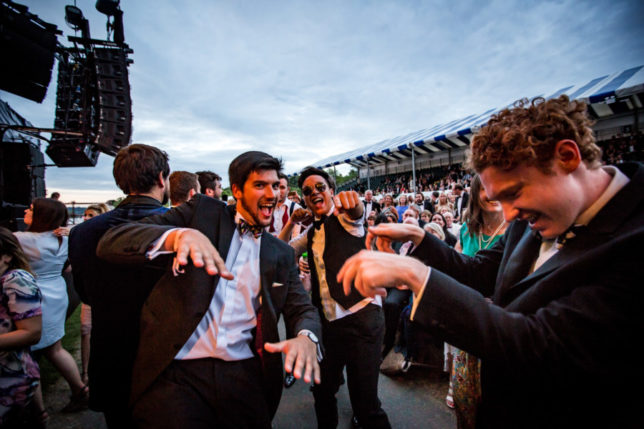 As the UK's only black-tie boutique festival, Henley Festival is glamour personified, offering Michelin starred food, award winning comedians, Turner Prize nominated artists and the biggest names in popular, world, jazz and classical music. Many festival goers arrive by boat, and the green lawns of the festival are transformed into a Great Gatsby vision, as black tie clad revellers spill across the festival site, champagne in hand, while fireworks explode overhead.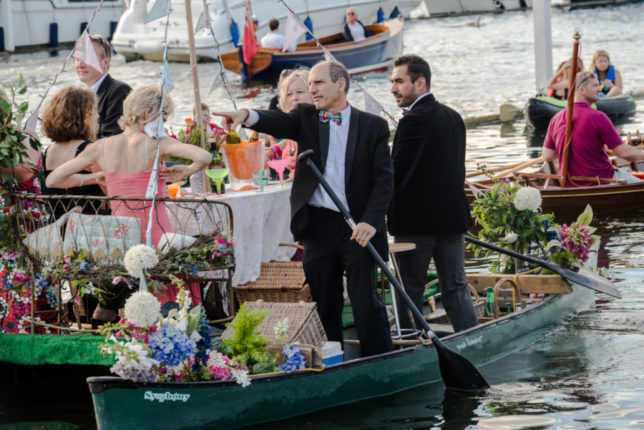 Established 36 years ago as a classical music charity event, Henley Festival continues to be run on a not for profit basis supporting charitable projects at both a national and local level. This year proceeds from the festival will go to two charities. Dedicated to supporting young people with depression, and encouraging discussions around mental health, the Charlie Waller Memorial Trust was set up in memory of a young man who took his own life whilst suffering from depression. The Teenage Wilderness Trust supports students who find it difficult to engage with mainstream education by offering reengagement courses using bush craft, wilderness learning techniques and practical life skills to encourage students to get back into learning.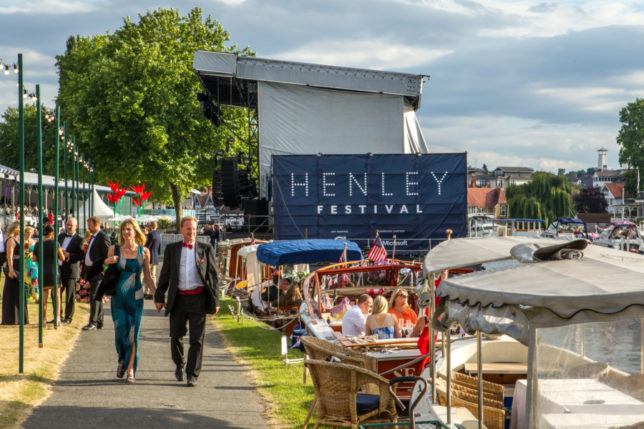 The Floating Stage
Following the release of her long awaited album in Spring 2018, Rita Ora will open Henley Festival 2018 on the Wednesday night. The global pop star, with four No.1 hit songs to her name, including Radioactive and I Will Never Let You Down, will get the UK's most glamourous festival off to an explosive start with her 2017 hit singles Kiss Me, Your Song and Anywhere.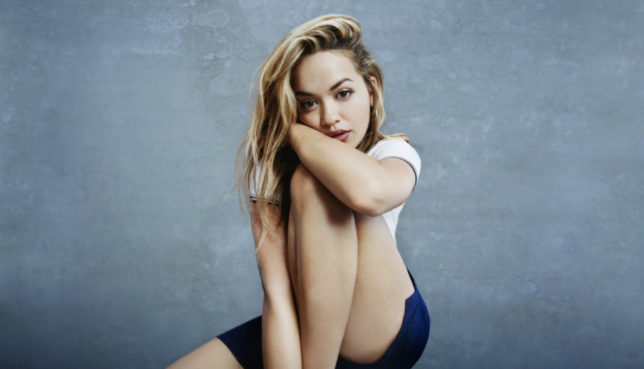 A lifelong provocateur Grace Jones will light up Henley Festival with her energetic headline set that is guaranteed to include a string of costume changes and dance-club hits including her acclaimed reinvention of Piaf's classic "La Vie En Rose". One of the world's most iconic women, singers, songwriters, supermodels, actresses and infamous Bond Girl, Grace Jones' daring and original headline set will be one of the highlights of the festival.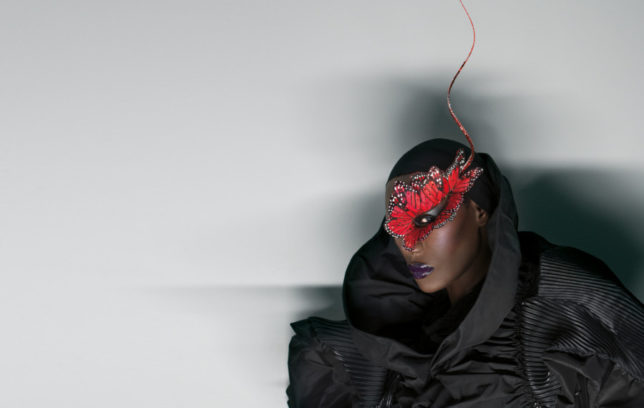 Among music legends, Nile Rodgers is truly exceptional. He amplifies his legacy as a multi-Grammy-winning composer, producer, arranger and guitarist by constantly traversing new musical terrain and successfully expanding the boundaries of popular music. As the co-founder of CHIC, Rodgers pioneered a musical language that generated chart-topping pop hits like "Le Freak," sparked the advent of hip-hop with "Good Times," and won CHIC eleven Rock & Roll Hall of Fame nominations. More recently he has worked with Daft Punk, Avicii, Disclosure, and Sam Smith.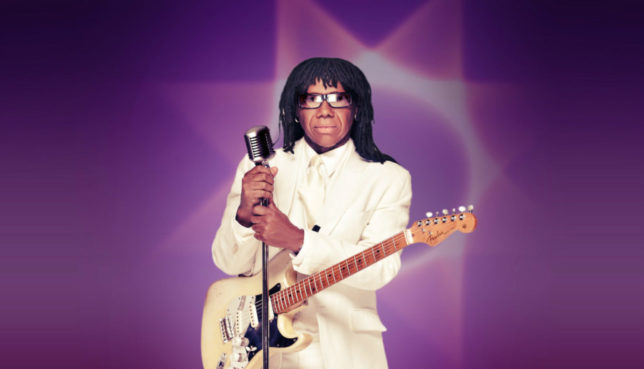 Saturday night at Henley Festival will see Curtis Stigers and The Ronnie Scott's Big Band present 'Sinatra At The Sands.' Internationally acclaimed American jazz vocalist Curtis Stigers will channel the hip, swinging chemistry of Frank Sinatra and the Count Basie Orchestra for a brilliant night which will fly the Henley audience to the moon.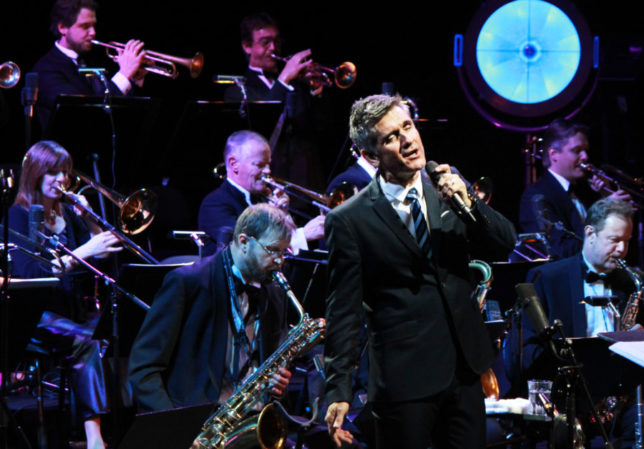 Henley Festival will close in true style on the Sunday night with one of the UK's foremost opera companies the English National Opera performing with soloists, full orchestra and chorus and under the baton of ENO Music Director Martyn Brabbins. Their repertoire is taken from many of the greatest operas including Carmen, The Marriage of Figaro, Madam Butterfly, Turandot and La Traviata as well as a little Gilbert & Sullivan to top the night off.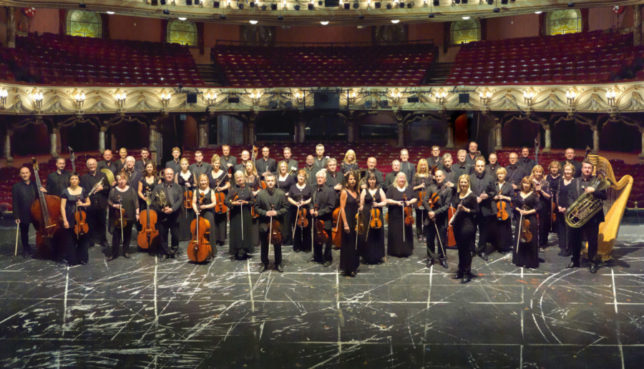 A Stellar Comedy Line-up
The 2018 comedy line-up is set to be bigger and better than ever, with the likes of Paul Merton, Lee Nelson, Lucy Porter, Mark Watson and Dominic Holland among the biggest names of the 25 comedians performing at this year's Festival. The comedy line up will also include a very special evening of unscripted, unrehearsed and spontaneous comedy from Dead Ringers' impressionists Jon Culshaw and legendary comedy producer Bill Dare in their sell-out show The Great British Take Off. In addition, up and coming comics including Suzi Ruffell, Pierre Novellie, Rhys James, Flo & Joan, Alfie Brown and Adam Rowe will also be keeping audiences entertained as well as jaw-achingly funny cabaret from Tina C and Vellma Celli.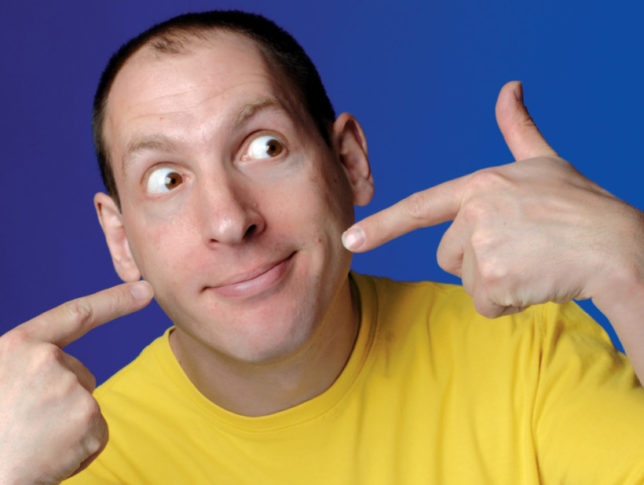 Jazz at Henley Festival
Henley Festival's very own Jazz Club in the stunning Spiegel Tent offers dining and live jazz music before and after the main headline act. Credited for helping kick off the Swing revival in the early '80s Ray Gelato and the Giants will open Henley's Jazz Club on Wednesday night.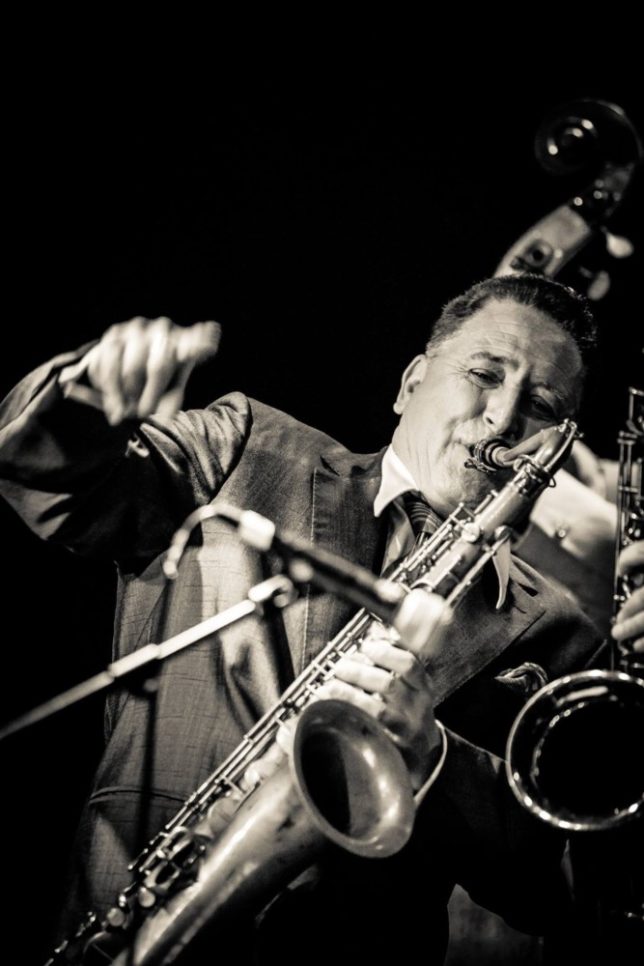 On the Thursday Pop Noir songstress Purdy will be performing, local to Henley, Purdy has supported Lana Del Ray and Jools Holland. Speaking about Henley, Purdy told us, "There's no denying that Henley is a pretty place. Every cab driver will tell you it's a 'lovely part of the world'. I'm overwhelmed by the local support for live music. Henley Regatta is obviously renowned for it's quintessential Englishness and I like that those jolly traditions are celebrated. I'll be proud to represent my hometown on 12th July when I perform at the magical Henley Festival." To read the full interview with Purdy, check out issue 16 of SLOAN! Magazine here.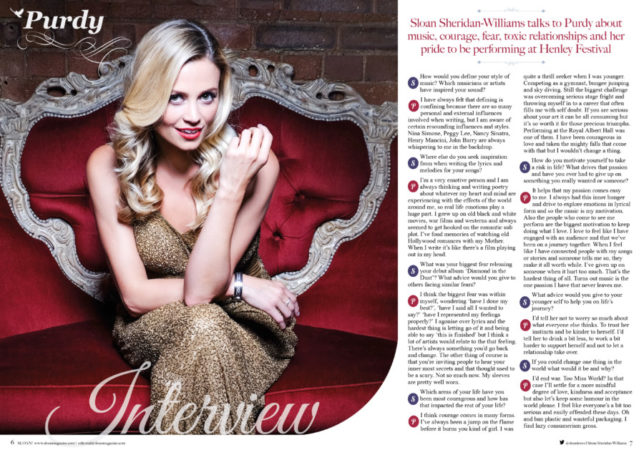 Friday Night will see the high-energy Soul/R'n'B band The Staks Band comprised of virtuoso players working with some of the music world's biggest artists, the band have a lineage that defies easy description. Saturday night will see performances from King Pleasure and the Biscuit Boys whose dazzling musicianship and riveting stage performances will get the crowd jiving stomping and swinging, finally on Sunday Miss Kiddy and the Cads, will provide sensational live jazz, swinging beats, toe-tapping finesse and a lot of laughter to transport you straight to 1945s swing town, bringing Henley Festival's Jazz Club to a high octane close.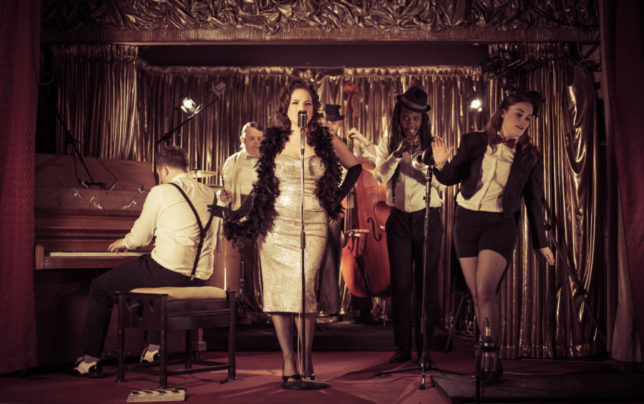 BBC Music Introducing in Berkshire
BBC Music Introducing in Berkshire was created in 2007 to support unsigned, undiscovered and under the radar musicians. Henley Festival is hugely excited to be working with BBC Music Introducing in Berkshire discovering breaking acts from the region, all of whom have featured across the BBC network before. Featured artists this year include British country band Pearl, TN, singer, songwriter & pianist Lorne, songwriter Alex Green, alternate indie pop artist Cecil, and new acoustic folk and roots quartet WolfNote.
The Bedouin Tent
The Bedouin Tent offers a taste of global world music as well as home spun British folk at its best. World Music includes Senegalese band The Coute Diomboulou Band led by Cissokh use traditional instruments including the kora, tamma and djembe  expect an extraordinary mix of mbalax and afrobeat grounded in African traditions. Henley will be presenting up and coming folk music names in the Bedouin Tent including "alt-bluegrass" act The Coal Porters who demonstrate the foot stomping power of fiddle, mandolin, banjo, acoustic guitar and doghouse bass when matched with four-part harmonies.
Foodie Festival
For the 2018 festival, Michelin starred chef Angela Hartnett MBE will be taking the reins of Europe's biggest field restaurant, creating a bespoke menu exclusively for Henley, at the Riverside Restaurant. Angela Hartnett's astonishingly creative, flawlessly executed dishes focus on purity of flavour and reverence for ingredients. Angela Hartnett commented: "I am absolutely delighted to be working closely with the Henley Festival for the first time and to serve the food that I love at such a great and iconic event."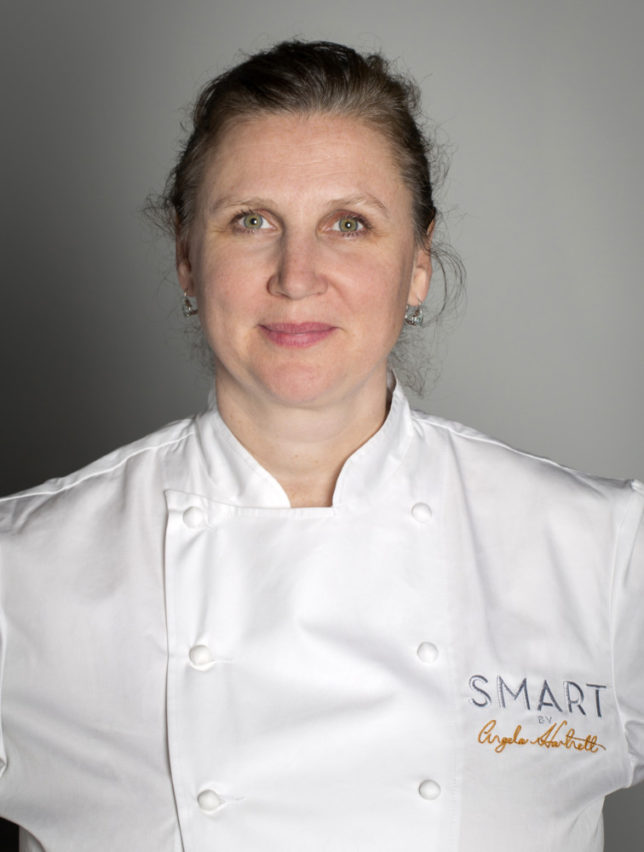 A festival for food lovers, Henley caters for all tastes offering a huge number of restaurants and pop ups from street food to fine dining. Restaurant's popping up at the festival will include Crooked Billet, The Spice Merchant, and Brasserie @ Jazz Club in the Speigltent, alongside street food from BBQ club, Snob Lobster, Jessecco Prosecco, Pizza Express and Audacious Crispy Squid, and champagne and cocktails from Moët Champagne Bar, Black Cab Coffee & Cocktails, Hotel du Vin and many more.
Visual Arts
Henley Festival is one of the very few festivals to showcase art work from some of Britain's most talented artists photographers and galleries. Henley is hugely excited to announce that this year, the festival will be showcasing work from the Turner Prize nominated artist and Royal Acamadician David Mach, Britain's father of landscape photographer and founder of the Landscape Photographer of the Year Awards, Charlie Waite, award winning sculptures Rosamond Lloyd and will also be collaborating with the contemporary art curator and aboriginal art collector Jennifer Guerrini Maraldi. More artists, galleries and curators will be announced later in the year.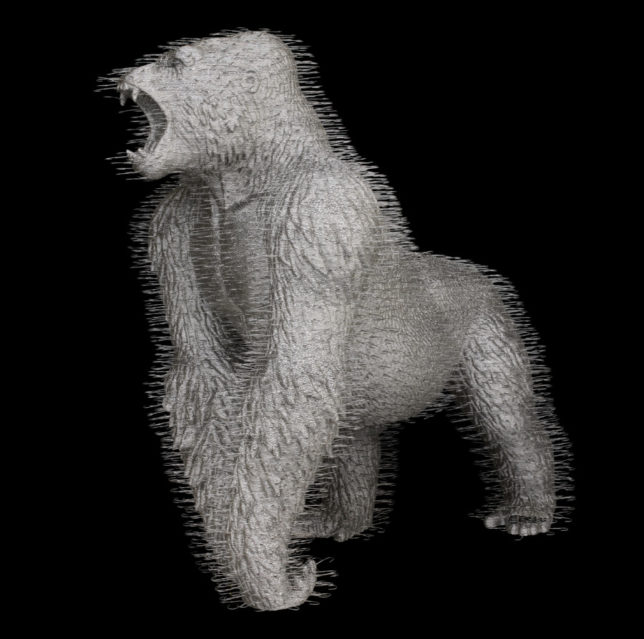 Family Sunday
And while the festival is an adult only event, Sunday daytime sees the festival turned into a huge playground for families and kids of all ages, with activities and entertainers, who captivate and enchant. 2018's Family Sunday offers balloon making, glitter tattoos, music lessons, comedy for kids, toddler disco, choir performances as well as fantastic entertainment from TV favourites Mr Bloom, Mr Danger and Fun & Gamz.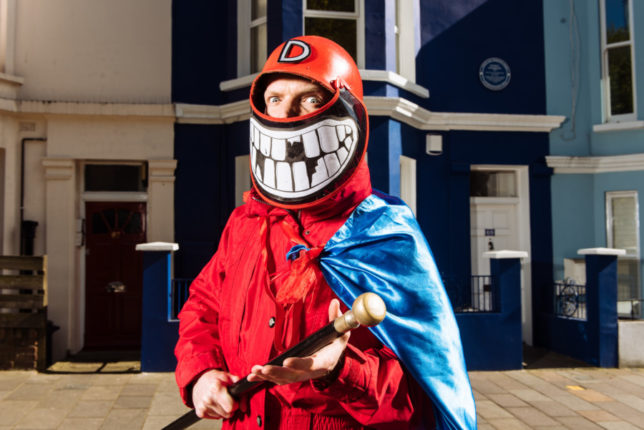 Fireworks
Henley Festival is topped off each night by a jaw dropping overhead firework display. In 2018 the fireworks display will be designed by Titanium Fireworks, the team who have put on some of the UK's biggest firework shows in the last decade including the 2012 London Olympics, the Glasgow Commonwealth Games, the London New Year's Eve Fireworks display and Hogmany in Edinburgh, as well as pyrotechnics for some of the biggest names in music including Adele, Will Smith, Coldplay and Take That. Henley Festival is currently the only music Festival which Titanium work with.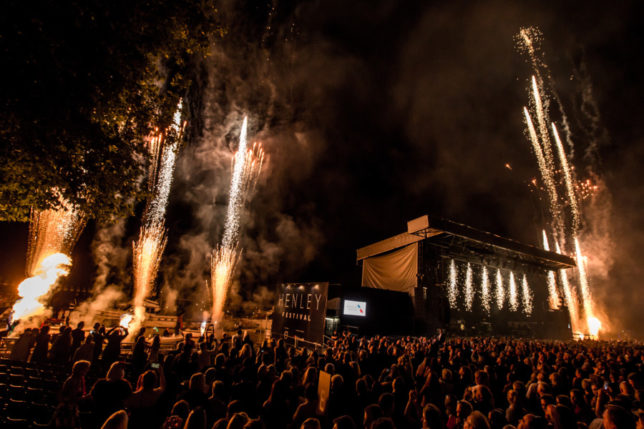 Tickets have sold out for many of the earlier performances but there are last minute tickets still available for Grace Jones on 12th July and the English National Opera on 15th July. For more information, please visit henley-festival.co.uk