As we enter the summer months, we start dreaming of heading to sunnier climes, whether it is a relaxing break in the Mediterranean or a long haul trip to an exotic location, the summer heat is scorching. High temperatures, basking in the sun and daily dips in a chlorinated pool can play havoc with your hair, leaving it frizzy, frazzled, dry and faded.
Here Trichologist Sally-Ann Tarver from The Cotswold Trichology Centre and Theradome GB shares her top holiday hair survival tips:
Check the water quality
Soft water areas will make your hair feel silky and soft, however if you have hair that doesn't react well to being over-hydrated, soft water may render your hair a holiday nightmare. Pack volumising hair products to counterbalance the effect of soft water.
In hard water conditions hair can become dry, dehydrated and unmanageable when exposed to heat, sun, chlorine and sea salt. Make sure that you pack extra moisturising and hydrating hair products to keep your hair manageable.
The ideal holiday kit to take away to cover both options is a deep conditioning shampoo & conditioner, hair oil and a lightweight or silicone free shampoo & conditioner. You can then adjust it to the water quality when you arrive at your holiday destination.
Protect your locks
Apply a nutrient rich hair oil in the morning before you head to the beach to protect your hair from the sun, sea salt and chlorine, then wash it out when you return in the afternoon. I recommend Tabitha James Kraan's Scented Organic Hair Oil it contains natural oils that penetrates the hair cuticle rather than coating it and one pump is generally sufficient.
Scalp care
It is essential to wear a hat or cover your head in the sun. Not only does this help to prevent heatstroke, but it also prevents the sun from bleaching your hair and causing sunburn. Your head is the easiest part of the body to burn in the sun, especially if your hair isn't very thick. If you experience sunburn on your scalp, not only is it painful but your scalp will start to peel, you should apply Aloe Vera Gel to help soothe your scalp.
If your scalp is still peeling when arrive home, apply coconut oil. Slather it on, rub it in and leave it on for an hour or more. When you wash your hair, the scale should just lift off. Shampoo your hair twice to remove the oil and clear your scalp of flakes. Combing through your conditioner before and during rinsing helps to remove flakes from your hair.
Take your own hair dryer
If you are going to a destination that has 240 volt electric all your appliances will work as they would at home. If you are going to a 120 volt country, buy a travel hairdryer with switchable voltage or your normal, powerful hair dryer will only work at half power.
Hair straighteners
In humidity, keeping hair straight is a challenging exercise in itself! As soon as you step out your room into humid air it will begin to kink again. Do your hair a favour, give it a holiday away from the intense heat and leave your straighteners at home.
About the expert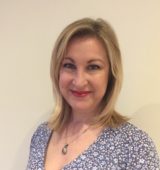 Sally-Ann Tarver is a leading Trichologist with more than 20 year's experience at the cutting edge of diagnosis, treatment and advice on all aspects of hair loss and scalp problems. Sally-Ann Tarver MIT.FTTS, established The Cotswold Trichology Centre in 1998, which is the UK's leading Trichology clinic for adults and children.
Sally-Ann Tarver MIT.FTTS, Consultant Trichologist at The Cotswold Trichology Centre & founder of Theradome GB. For more information please visit www.cots-tri.co.uk and www.theradomeforhairloss.co.uk