With London Fashion Week just around the corner, Hotel Café Royal has launched ten new cocktails in collaboration with Parfums Givenchy, celebrating L'Atelier de Givenchy fine fragrances and, in particular the latest perfume in the collection, Iris Harmonique. All ten L'Atelier de Givenchy creations are exclusive to Harrods, and the hotel's exclusive cocktail collection will be available in the hotel's vibrant Green Bar, debuting from 22 August to 30 September 2016, priced at £15 per cocktail.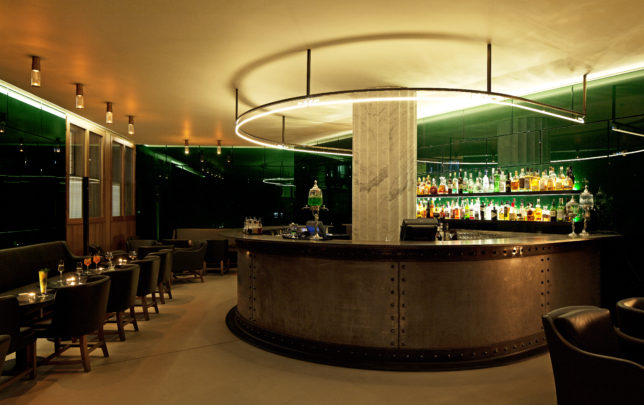 Inspired by the Café Royal Cocktail Book compiled in 1937, the Green Bar at Hotel Café Royal offers a luxurious and vibrant environment for contemporary Londoners and hotel guests alike to experience a unique range of outstanding drinks, expertly fashioned with a botanical twist. The Green Bar is the perfect place to showcase these innovative and exclusive cocktails inspired by the Parfums Givenchy collection.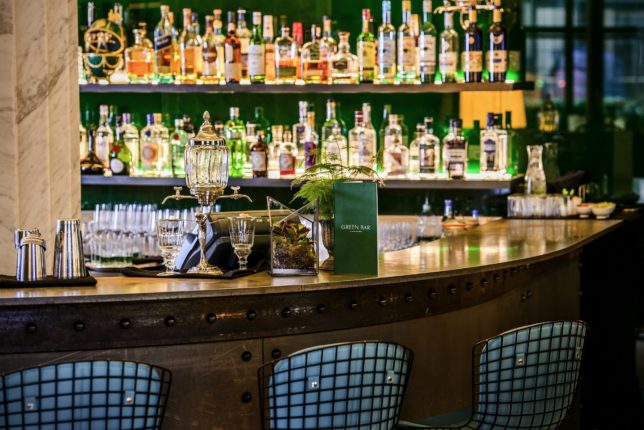 Developed by Bar Manager, Derren King, the ten cocktails have been designed to reflect the creations within the L'Atelier de Givenchy fragrance collection in keeping with the Green Bar's celebration of botanicals. Marrying the world of scents and flavours, Derren has worked closely with Givenchy using their detailed perfume notes to create a collection of drinks that range from fresh, floral and summery concoctions, to headier, full-bodied cocktails, all paired with a selection of distinctive garnishes and glassware.
For this new collaboration, each cocktail will have its own distinct colour and unique personality and taste, reflecting the key perfume notes which are unique to the renowned Parfums Givenchy. Highlighting the strong link between scent and taste, the new fragrances will be kept behind the bar for guests to experience before choosing their preferred cocktail from the list. The bartenders will talk through the fragrances within each cocktail, and will serve each alongside scented buttons created by Givenchy for this exclusive collaboration.
Cocktails include the summery Chypre Caresse, a delicious mix of Slingsby London Dry Gin with exotic aromas of freshly squeezed grapefruit, agave syrup and Peychauds Bitters, topped with Prosecco and Maraschino; Oud Flamboyant, impressively displayed with light smoke and honeycomb, with woody nuances of Nikka Coffey Grain whisky, coconut noir iced tea, Manuka honey and flash flamed cinnamon.
The latest fragrance in the collection, Iris Harmonique, is embodied by a cocktail of the same name which incorporates key elements of the perfume notes. Infusing the vodka in-house, Derren has created a refreshing concoction of coconut-infused Ketel One Vodka, kumquat liqueur and lemon zest.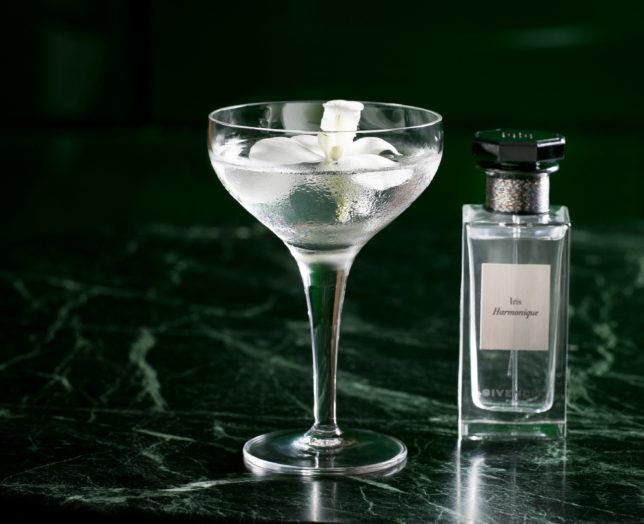 All cocktails are also available alcohol-free. For further information please visit www.hotelcaferoyal.com
Green Bar at Hotel Café Royal
68 Regent Street, London W1B 4DY
Reservations: +44 (0)207 406 3310
@hotelcaferoyal