Bronte Aurell, the Danish entrepreneur and owner of ScandiKitchen café, shares with us some tips to bring more Hygge into your life taken from her new book The Essence of Hygge published this month. Don't miss Bronte's original article debunking the myths surrounding hygge and explaining its true meaning in Hygge: What It Really Means?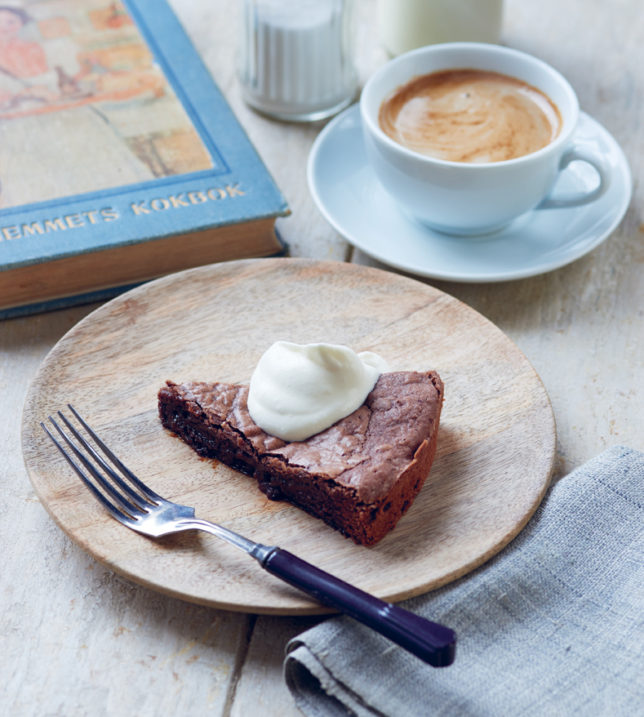 Let go of time
Hygge is not dependent on time. You can't force it (only will it to happen). Just let go of whatever it is you have planned later. If it happens, it happens. There is no time limit for hygge.
Let go of the phone
Being connected to the rest of the world is not necessary, because the only people you need to connect with are the ones in your company. Switch it off.
Eat nice stuff
The feeling of eating something yummy increases the comfort factor and our feelings of happiness – plus, sharing food connects us with others and makes us social. Hygge can absolutely happen without it – but to maximize the feeling, add a bowl of crisps/chips or sweets/candies to the table, or bake a nice cake.
Be together
Share the space you are in – sit around the dinner table and keep talking, cosy up on the sofa with your mugs of hot chocolate and chat. Watch a movie together, one that makes you feel happy (Talk over it, because it's not about the movie, really). Bake cupcakes with your kids and have a frosting fight in the kitchen. Go for a long walk with your Mum. Whatever you do, be in a place where you are together and feel comfortable. Be the memory creator.
Don't try to make it happen
No amount of physical stuff can force the feeling of hygge. It's just stuff. Hygge happens in places where there is calm, love, time and space. It doesn't care if you live in a messy city studio – or if your house is minimalist designer. It doesn't care if you are rich or poor. Hygge is a feeling of appreciating your lot, in that time, in that space. Hygge is connecting with yourself and people around you. If you need candles to do that, then that's fine. If all you need is a cup of tea, a hug and a good old chat, that is absolutely perfect, too: It's inside you.
Extracted from ScandiKitchen: The Essence of Hygge by Bronte Aurell published by Ryland Peters & Small, £9.99.
For the truth about the Danish concept of hygge, read Bronte's article for SLOAN! – Hygge: What Does It Actually Mean?
About the author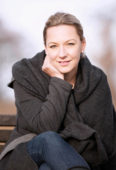 Bronte Aurell is a Danish entrepreneur, restauranteur and cook. Together with her Swedish husband, Jonas, she runs the acclaimed ScandiKitchen café and shop in central London. She began her career in food with Innocent smoothies, before moving on to run her own company. A keen cook herself, Bronte has been published widely in national magazines and newspapers, including The Guardian, The Times, Delicious, HELLO!, Country Living and the Evening Standard's ES Magazine. Bronte and her food have also featured on BBC Radio and Channel 4. She lives in London with Jonas and their two young daughters.