Want to arrive at your destination looking as composed as a celeb? Then you're going to have to get some shut-eye while on board. Jo Foster – founder of award-winning Kiss the Moon – shares her eight top tips to help you get your in-flight beauty sleep.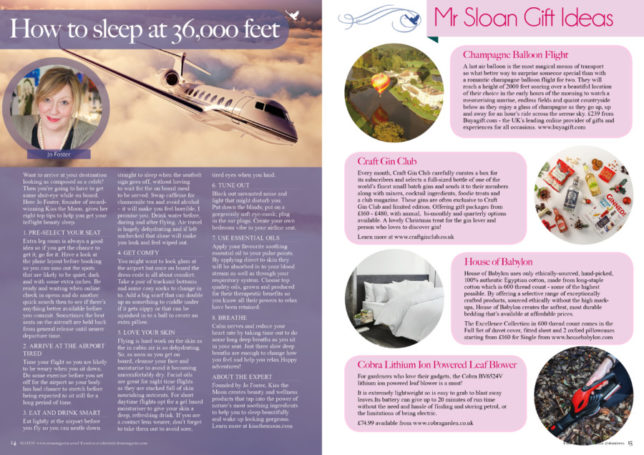 1. Pre-select your seat
Extra leg room is always a good idea so if you get the chance to get it, go for it. Have a look at the plane layout before booking so you can suss out the spots that are likely to be quiet, dark and with some extra inches. Be ready and waiting when online check in opens and do another quick search then to see if there's anything better available before you commit. Sometimes the best seats on the aircraft are held back from general release until nearer departure time.
2. Arrive at the airport tired
Time your flight so you are likely to be weary when you sit down. Do some exercise before you set off for the airport so your body has had chance to stretch before being expected to sit still for a long period of time.
3. Eat and drink smart
Eat lightly at the airport before you fly so you can nestle down straight to sleep when the seatbelt sign goes off, without having to wait for the onboard meal to be served. Swap caffeine for chamomile tea and avoid alcohol – it will make you feel horrible, I promise you. Drink water before, during and after flying. Air travel is hugely dehydrating and if left unchecked that alone will make you look and feel wiped out.
4. Get comfy
You might want to look glam at the airport but once on board the dress code is all about comfort. Take a pair of tracksuit bottoms and some cosy socks to change in to. Add a big scarf that can double up as something to cuddle under if it gets nippy or that can be squished in to a ball to create an extra pillow.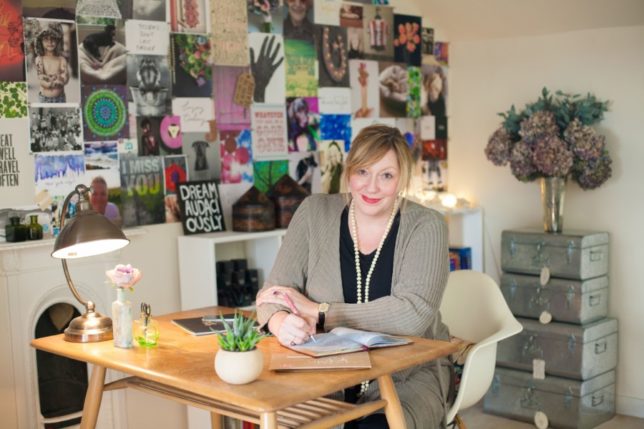 5. Love your skin
Flying is hard work on the skin as the in cabin air is so dehydrating. So, as soon as you get on board, cleanse your face and moisturise to avoid it becoming uncomfortably dry. Facial oils are great for night time flights as they are stacked full of skin-nourishing nutrients. For short daytime flights opt for a gel-based moisturiser to give your skin a deep, refreshing drink. If you are a contact lens wearer, don't forget to take them out to avoid sore, tired eyes when you land.
6. Tune out
Block out unwanted noise and light that might disturb you. Put down the blinds; put on a gorgeously soft eye-mask; plug in the earplugs. Create your own bedroom vibe in your airline seat.
7. Use essential oils
Apply your favourite soothing essential oil to your pulse points. By applying direct to skin they will be absorbed in to your bloodstream as well as through your respiratory system. Choose top quality oils, grown and produced for their therapeutic benefits so you know all their powers to relax have been retained.
8. Breathe
Calm nerves and reduce your heart rate by taking time out to do some long deep breaths as you sit in your seat. Just three slow deep breaths are enough to change how you feel and help you relax.
Happy adventures!
About the Expert
Based in the English countryside, Kiss the Moon create beauty and wellness products that tap into the power of nature's most soothing ingredients to help you to sleep beautifully and wake up looking gorgeous. Founded by Jo Foster, the range was born from the need to get her own sleep back on track and counter the effects of a life full of deadlines and jet lag inducing travel. Available in four aromatherapy blends, Kiss the Moon is 100% natural and proudly made in the UK without any parabens, harsh chemicals, artificial perfumes or cruelty to animals.