Creating your very own relaxing DIY spa experience in the comfort of your own home is so easy and the perfect way to tackle the stresses and strains of today's modern fast-paced lifestyles by bringing harmony to mind, body and spirit.
Here, Sharon Hilditch MBE, founder of Crystal Clear Skincare and Crystal Clear Quartz Spa, shows how to take some much-needed time out for yourself, even for just half-an-hour, to help rebalance and restore both inside and out and bring a sense of calm back to your life.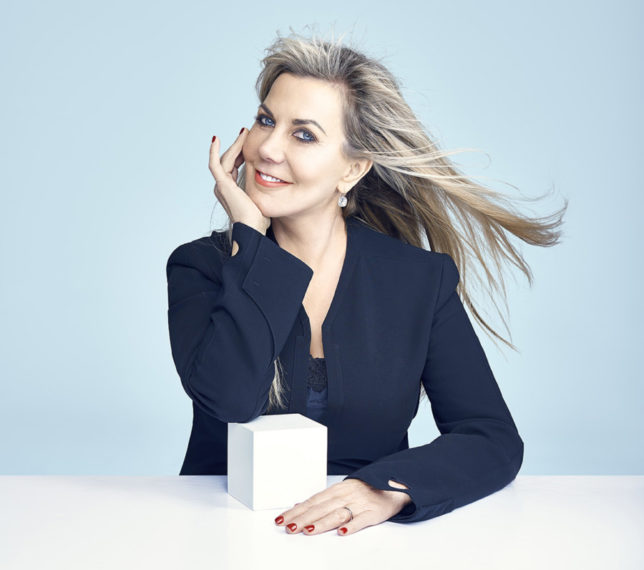 First Things First
Create the perfect relaxing environment. The bathroom is the best room to choose, as not only do you have the bath in there, it is generally the one room in the house with a lock so you can totally relax and unwind without fear of anyone intruding.
Make sure the room is clean and tidy as you won't be able to feel a sense of calm and fully immerse yourself in the experience if it looks messy and don't forget to turn off your phone for the total spa experience!
Set the Scene
Take a tip from a real spa and light a scented candle. Candles can instantly create a relaxing atmosphere, keeping the room lit with a soft diffused light rather than the glare of a bright overhead bulb. Choose candles which are made with 100% non-toxic soy wax. Compared to paraffin alternatives, this results in a longer, cleaner burn time and releases less carbon dioxide into the atmosphere.
Choose a scent depending on what kind of experience you want to achieve. For example, lavender, geranium and sandalwood are great for calming while fresh citrus scents such as zesty grapefruit and lemon are best for invigorating.
Add in some soothing, soft background music, make sure you have fresh, fluffy towels and all the products you need to hand and you are ready to start.
Run a Bath
Soaking in a hot bath is one of life's simple pleasures. Pour in beautiful scented essential oils or bath bubbles and it's hard not to instantly feel relaxed as tension and stress float away. Personally, I love the benefits of taking a detox bath with Epsom salts. They naturally boost magnesium levels, helping to flush out toxins from the body. Plus they soothe sore muscles and soften the skin as well as helping you de-stress. Just add a few cupfuls and soak for 20 minutes.
An exfoliating body scrub perfectly recreates a professional spa treatment. By buffing away dead skin cells and toxins, skin is left feeling beautifully soft, supple and smooth, leaving it looking glowing.
Once you are out of the bath, massage a body oil or cream into warm, damp skin for maximum hydration.
At Home Facial
Most people will have a skincare regime in place already, but you can create the spa experience by maybe incorporating products you sometimes don't have time for.
Always start with cleansed skin and for a thorough deep cleanse, try a cleansing brush. They are perfect for not only cleansing but exfoliating the skin too as well as stimulating microcirculation to give skin a renewed radiance.
Once your skin is prepped and cleansed, gently exfoliate to banish dead skin cells and unblock pores. Then apply a face mask. There are so many to choose from these days but try a clay mask first for further cleansing the pores and drawing out toxins and impurities. Then you could opt for a hydrating mask as the ingredients will be better absorbed by the skin since all the impurities, dirt and make-up have been removed.
Lastly apply an intensely nourishing face oil or moisturiser, massaging it gently into the skin.
Finally…
If you're taking your spa experience at the end of the day, jump into clean, fresh sleepwear, pop on a cosy dressing gown and slippers and sip some soothing chamomile tea. Bliss!
About the Expert
Sharon Hilditch MBE, is one of the UK's top female entrepreneurs and has won numerous awards and inspired many upcoming female entrepreneurs. In 2008, she was honoured with an MBE in recognition of her outstanding contribution to British business.
Sharon is the founder of renowned international salon skincare brand Crystal Clear Skincare, treatments and products of which Crystal Clear Microdermabrasion is the industry's most popular salon treatment machine.
Crystal Clear Quartz Spa is the crystal-infused aromatherapy spa range Sharon founded with international spa consultant, Linda Hall. Using natural ingredients and harnessing the power of clear quartz crystals with essential oils, Quartz Spa includes unique therapeutic blends to create three ranges to lift your mood and calm your senses: Hope, Energise and Happiness.