With summer in full swing and the drinks flowing as the evening sun comes down, newly-awarded winner of Tales of the Cocktail's 2017 Spirited Awards' Best International Brand Ambassador and Author of How to Drink French Fluently, Camille Ralph Vidal, shares her tips on how to put a twist on classic cocktail staples without being a bartender by trade.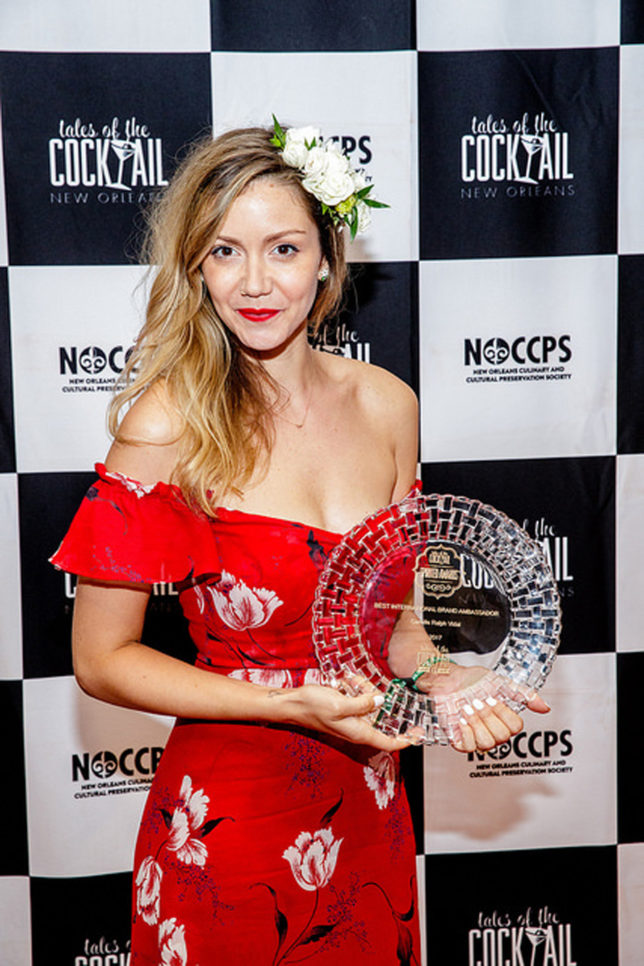 Have some fun
The most important thing when crafting new cocktail concoctions is to enjoy yourself and become a Bon Vivant as us French would say. Staple cocktails have become classics for a reason and that's because the structure is well-thought through and the right balance is already there. You don't need to re-invent the wheel to make something amazing, but you can make it better and make it your own.
Creating cocktails is like cooking, and sometimes when you cook there's that one secret ingredient that's missing and that's the same when it comes to mixology. Sometimes you just want to take one ingredient and replace it with something else to see if it works or you can add a new ingredient to an already existing cocktail. Try to experiment and see what works for you and don't feel restricted by what you think you're 'supposed to do' or what you're 'supposed to mix'.
Take a Gin & Tonic for example. A drink that's a lot of people's go-to drink at any bar. There's not much to it, but by adding an elderflower liqueur, you can take the edge off it and turn it into something completely new:
St-Germain G&T 
40ml gin
20ml St-Germain
2 lime wedges
Top up with tonic water
Build in a tall glass
Now you've created a spin on a classic that still has everything you'd expect from a G&T, but also something new, different and fresh.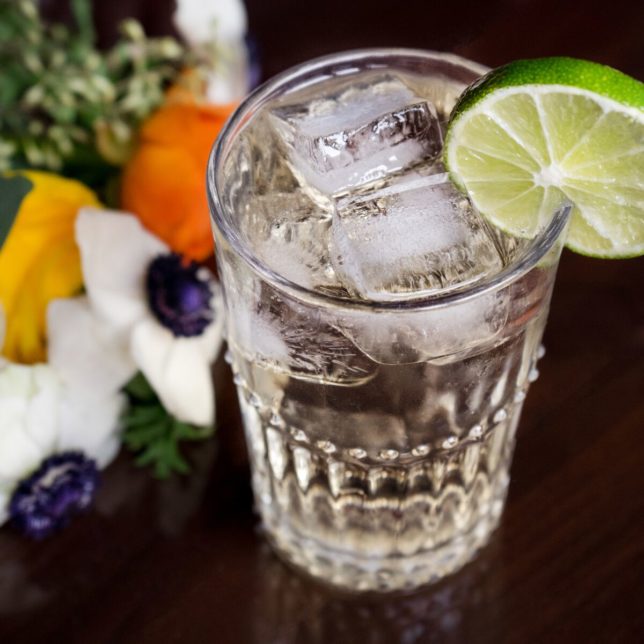 Work on your balance
Cocktails are all about balance. Take a classic punch, for example, as it's a great illustration to understand how cocktails work. There is a rhyme for the perfect punch recipe bartenders all around the world like to follow: "One of Sour, Two of Sweet, Three of Strong, Four of Weak, Five of Spices."
It's a really simple way to tell you the balance structure between all the ingredients to make a magnificent drink.
Switch the sweetness
A great way to put a twist on a classic is by switching out the sweetener in the drink. As the global brand ambassador for St~Germain that's something I do a lot to create something new and delicious. This works particularly well for drinks like a Margarita or a Daiquiri that are inherently sweet and fruity. Elderflower liqueur, St~Germain, is a great way to add light, refreshing notes of pear, grapefruit and tropical fruits, without overpowering the base of the drink. It'll also help add some layers and complexities to your drinks with a strong, but subtle flavour:
Parisian Daiquiri 
35ml white rum
25ml St-Germain
25ml fresh lime juice
One bar spoon of castor sugar
Shaken, serve in a coupette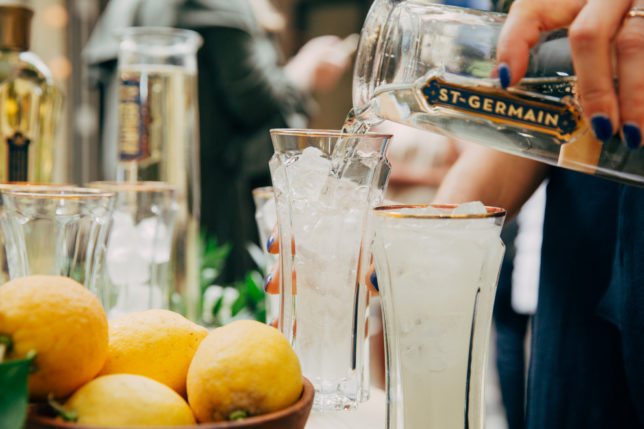 If you're feeling more confident with your drinks creations, you can also switch the base spirit to create something new. Negroni is a great example for this; the classic cocktail is made using gin, sweet vermouth and bitter, but if you make it using bourbon instead, it turns it into a boulevardier, making it a splendid new classic.
So you see how you can play around with changing the base spirit of a classic drink. It can be tricky, but it can also come forth with some great new creation.
Make use of seasonality
Many international bartenders use fresh ingredients that are in season to do something different. For example, I recently invented a new cocktail based on a cherry brandy, because it was in season as it usually has a much more defined flavour. It's also really nice to be given an ingredient and create something that works with it.
I'm really used to working with seasonal ingredients as the elderflower blossoms used to create our elderflower liqueur can only be harvested once a year, so it's a great challenge and a really nice way to think outside of the box.
The Caipirinha is a great example. You can make it, using the traditional ingredients, including Cachaça and lime sugar, or you can add seasonal fruit to put a twist on it and make it more refreshing and fun.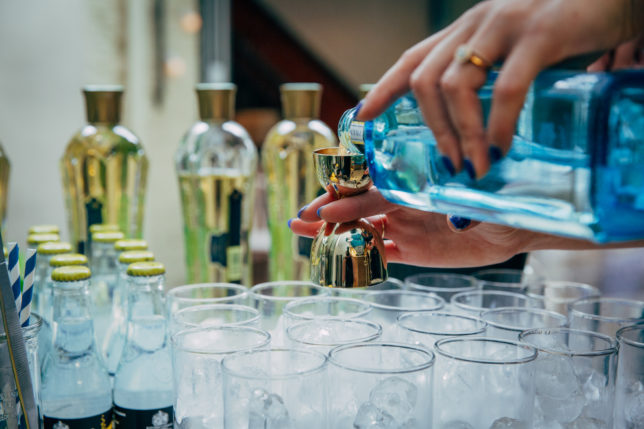 Never forget your garnish
Garnish is one of the most underrated additions to any drink. You've probably all experiences a bartender at a top-rated bar creating something special for you and as soon as he puts the drink down on the bar, you grab it, only for him or her to demand it back because "it's not finished". And that's because it really isn't. A garnish can change the whole drink experience, not just the look of it.
The smell of a drink, for example is a key part of your experience when you drink a cocktail and herbs, spices and edible flowers are all great way to add that subtle finishing touch to your drink that'll make it complete considering the structure, balance and overall experience. There are some amazing edible flowers that will make your drink look better, smell better and taste better, so take a look at what's out there and you can't go wrong!
You might think classic cocktails are like this established dish that no one is allowed to touch or change but cocktails are fun and should always be, so try it out and make it your own!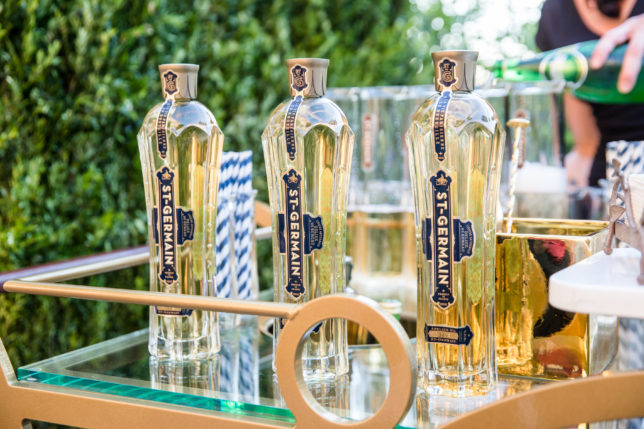 St~Germain is an artisanal French elderflower liqueur, made from one thousand, 100% fresh, hand-picked elderflowers harvested during a few weeks each Spring. A remarkably versatile liquid, St~Germain adds character to everything from rum, whisky and tequila to wine and champagne, using no preservatives, stabilisers, any artificial flavours or colouring. The signature St-Germain Cocktail is made with St-Germain, sparkling wine, sparkling water and a lemon twist, making it today's quintessential aperitif. St~Germain is available at all major UK grocery stores, including Waitrose, Amazon and Sainsbury's. RRP £19 for 50cl.