Elite Personal Trainer Henry Barratt gives his top tips to help you stay motivated with your fitness routine during holiday season and beyond.
When your well-earned holidays arrive, it can be so tempting to throw caution to the wind and fall off the healthy bandwagon as soon as you set foot off the plane.
Whether you spend all year round working out or have been working hard in the months leading up to your holiday it's important to maintain a balance between enjoying everything that your holiday has to offer while also maintaining your fitness objectives. This will help you come back feeling refreshed, revived and as fit as you were when you left, without sacrificing on all the holiday fun.
Research has shown that staying active and exercising regularly has a direct link with making healthier eating choices, so dedicating a bit of time to exercising while you're away can really help you keep on track with your health and fitness goals.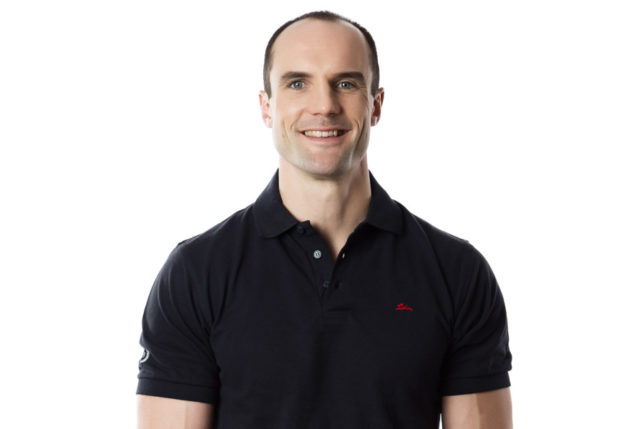 Here are some top tips to help you stay motivated and keep active while on holiday and beyond:
Get into the right mindset
Yes, your holiday is, and should absolutely be about getting some much-needed rest and time out, but this doesn't need to be at the expense of your health and wellness goals. Make a decision before you go away that while you are going to enjoy everything your holiday has to offer, you are also going to dedicate some time to keeping active and looking after yourself. Feel proud of yourself from the onset and empowered that you are going to be looking after your body on holiday, keeping active, eating well, nourishing it with sun and nature and catching up on rest.
Keep it short and sweet
HIIT sessions and short circuits (15-20 minutes) will keep plenty of time free for your holiday activities and give you more motivation and a positive mind set to exercise.
Make it a daily thing
Dedicate time daily to keep active to help it become part of your routine while you are away. That way you are more likely to stick to it and keep it up for the duration of your holiday.
Pick the right time of day
This will help you to miss the mid-day heat, but also plan around family commitments so your exercise routine fits into the daily plans and activities. Personally, I always exercise around 5pm when there is nothing going on pre-dinner and it's a quieter time. Early morning sessions like runs, walks and circuit training also work well and then your exercise is completed for the day.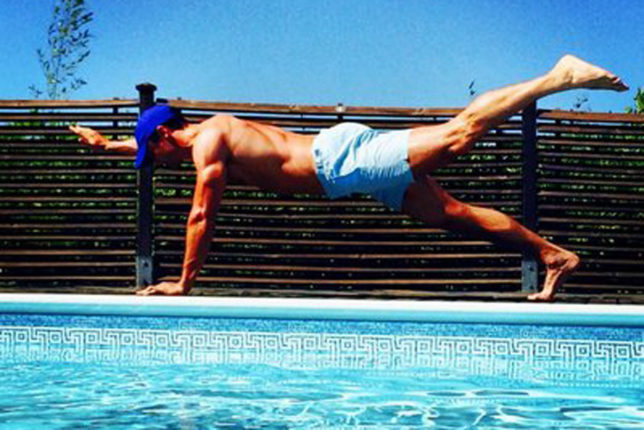 Make fitness a fun and varied part of your time away
Plan something different to do each day. You could go on a run one day to explore the local area, take an incline walk around on another day, stay closer to home with some body weight exercises on another or do some yoga by the pool. Making it a different experience will help it become something you look forward to.
Encourage family and friends to get involved
Keeping active on holiday can involve you spending time with the family instead of on your own (unless you want to). You can incorporate some more energetic activities into your days that the whole family can enjoy, whether that's a group walk or run, going paddle boarding or just spending the afternoon swimming.
Get the right fuel for your daily activity
By all means allow yourself to enjoy the local dishes, deserts and wine that your holiday has to offer but remember that you want to go back feeling like the best version of you, which still means fuelling your body with a varied, balanced diet. Ensure you are still getting lots of good fats, good carbs, reduced salt and limited refined sugar, good sources of protein and lots of colourful fruit and veg. Often the fruit and veg in other countries has so much more flavour and sweetness so be open to trying new produce that is different from your home country.
Keep the end goal in mind
Remember that by exercising daily, you will feel energised when you come back rather than slow and lethargic. View this holiday as a form of active recovery which is just as important as complete rest.
Take some inspiration with you
If you would like a bespoke fitness plan from Henry to keep you motivated and on track through your holiday and beyond visit www.henrybarratt.com for more details.
About the expert
Former professional rugby player, Henry, is an elite Personal Trainer with over 10 years' experience training clients across London and from Los Angeles. His extensive knowledge, specialist training and holistic approach to finding an exercise/life balance has made him a 'go-to' trainer for those 'in the know', with several A-list Hollywood celebs on his books.
As well as helping people reach their everyday fitness goals and training the Hollywood elite for movie roles, Henry has developed a specialist interest in rehabilitation and therapy solutions. With his experience as a professional athlete, his hours of hands on experience and his level of qualification, Henry bridges the gap between standard personal trainers and medical professionals. This means he can provide a more in-depth view for each of his clients to help create the safest and most effective training programmes. He takes a long-term view of creating positive habitual change by educating his clients with nutritional and lifestyle advice and works alongside therapists, nutritionists and healthcare professionals in order to give his clients the highest standard of care.