UK-based online mattress & bedding brand Hyde & Sleep's luxurious new linen range is made from 100% pure white cotton, with anti-allergy features and supremely comfortable thanks to a high thread count and aloe vera infused cotton.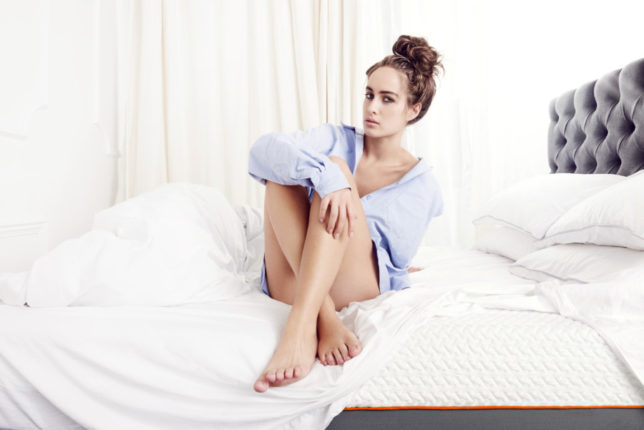 Hyde & Sleep have been known previously for their award-winning mattresses, voted winner of Which? Best Buy Mattress Category Next-Gen Memory Foam in June 2017 and Product of the Year Mattress Category in the same year.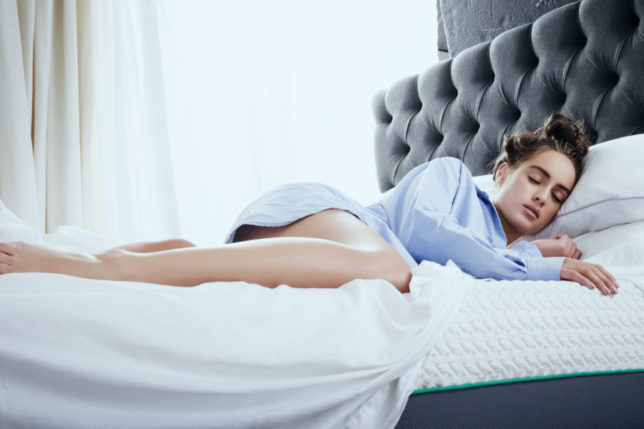 Hyde & Sleep were brought to our attention following the launch of their the Smart Pillow in 2016 which uses NASA technology to improve sleep comfort and performance. You can read more about the Smart Pillow in our product review published at the time.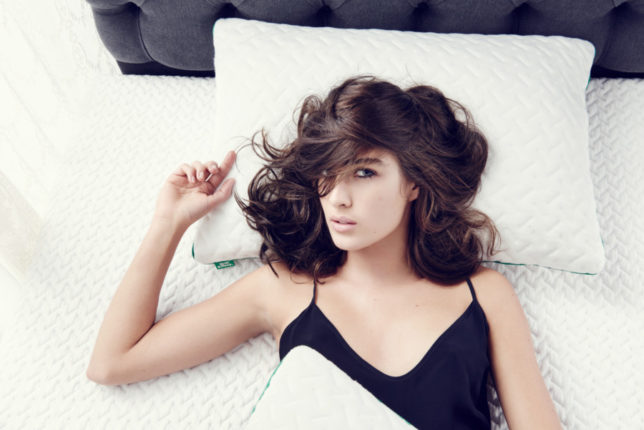 Since then, Hyde & Sleep have extended their product range to bed linen, duvets and mattress protectors. We took a closer look at the new duvet set and fitted sheets in addition to checking out their new Luxe Pillow.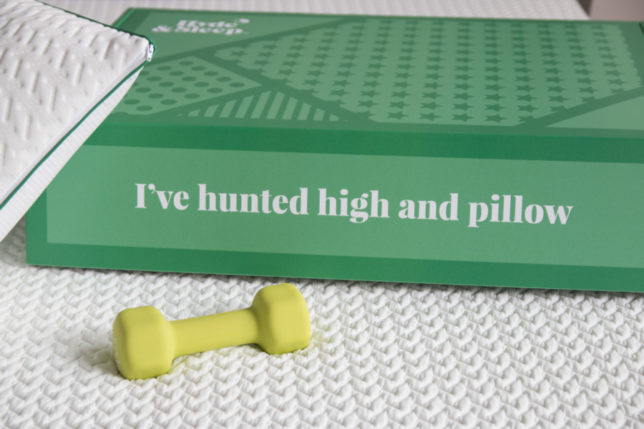 The brand has a quirky edginess to it's marketing which can be seen in the slogans on its packaging and their sense of style and luxury is shown by the alluring poses of the models in its monochrome adverting campaigns.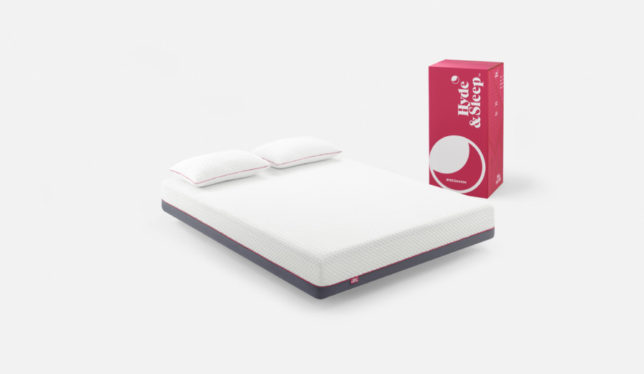 The Hyde & Sleep brand not only sell luxury comfort linens and bedding but also offer customers peace of mind with their 100 night Rest Test which allows new customers to experience the award-winning mattress for 100 nights and receive free collection and a full refund if they are not happy.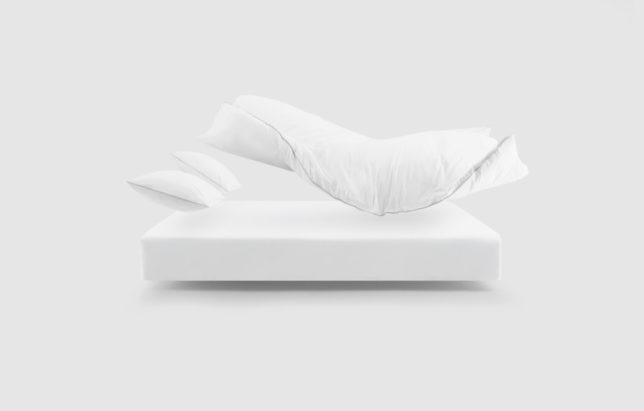 Hyde & Sleep: The Luxe Pillow
The Hyde & Sleep Luxe pillow offers the perfect sleep experience no matter what your pillow preference. One side of the pillow uses cooling technology on the pillow cover and memory foam inside to offer pressure relief, while the other side is made from ultra fine synthetic fibres for a super soft 'duck down' feel that feels like resting on marshmallows while you drift off.
For the perfect temperature during sleep, the cover uses technology developed by NASA that reacts to the skin's temperature, cooling the fabric when the temperature is hot, and warming the pillow when cold. This ensures optimal levels of thermal comfort at all times.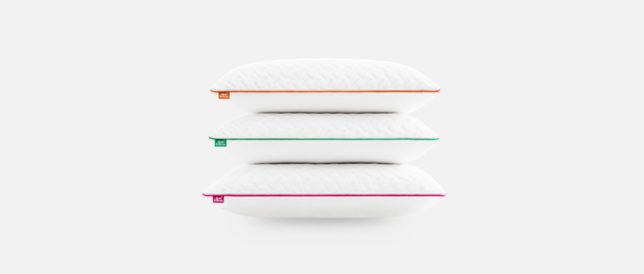 The luxe pillow has also been specifically designed to provide neck support and improved spine alignment which is so important for a comfortable night's sleep. Hyde & Sleep carefully choose the right materials to ensure maximum breathability.
These pillows are well suited to allergy sufferers and can be professionally laundered to ensure dust mites and allergens are kept at bay. They also look great too with attention paid to small details like the contrast piping in either Green, Red or Orange that runs around the edges of the pillow.
Hyde & Sleep: The Duvet
The Hyde & Sleep duvet is naturally breathable and has a 233 thread count pure 100% cotton cover. The duvet is filled with anti-allergy hollowfibres to maintain a fresh feeling.  This all year round duvet keeps you warm and snug for a superior night's sleep.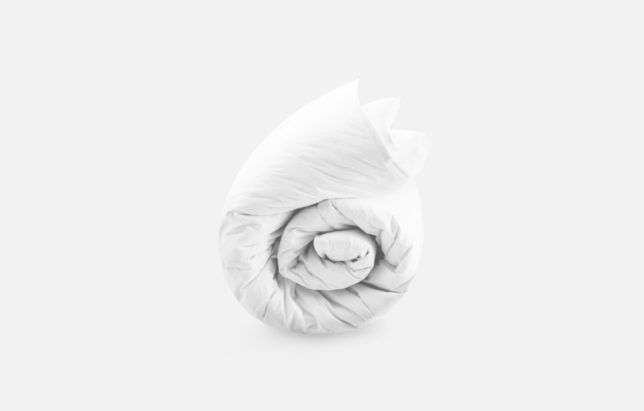 The duvet is also machine washable so easy to keep clean and on top of allergens – however as with all synthetic pillows and duvets we recommend having them professionally laundered which ensures they are thoroughly washed and dried completely which is something domestic cleaning can struggle with depending on the size and model of your washing machine or tumble dryer.
Hyde & Sleep: The Duvet Set
The Hyde & Sleep Duvet Set consists of the duvet cover and pillowcases – one for single and two for all other sizes. Made from 200 thread count 100% pure cotton,  the fabric is infused with moisturising aloe vera.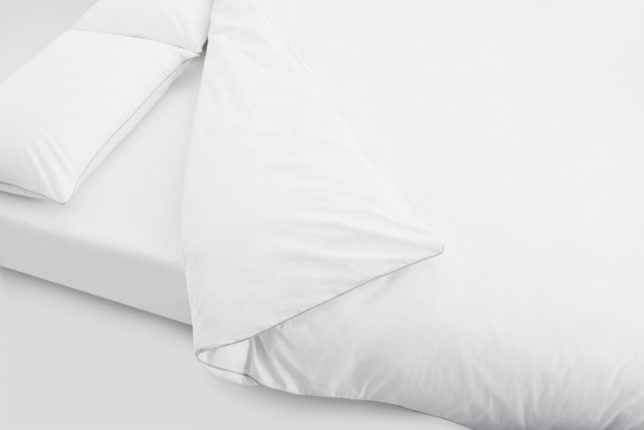 This is applied to provide excellent long lasting comfort which makes Hyde & Sleep stand out from the crowd as bedding with a difference.
Hyde & Sleep: The Fitted Sheet
The Hyde & Sleep Fitted Sheet is finished in luxurious crisp white cotton which recreates the ultimate style only seen elsewhere in top 5-star hotels. Made from 100% pure cotton for comfort with a 200 thread count for softness, these fitted sheets from Hyde & Sleep are impregnated with aloe vera, making them bedding with a difference. The moisturising aloe vera is applied to provide excellent long lasting comfort.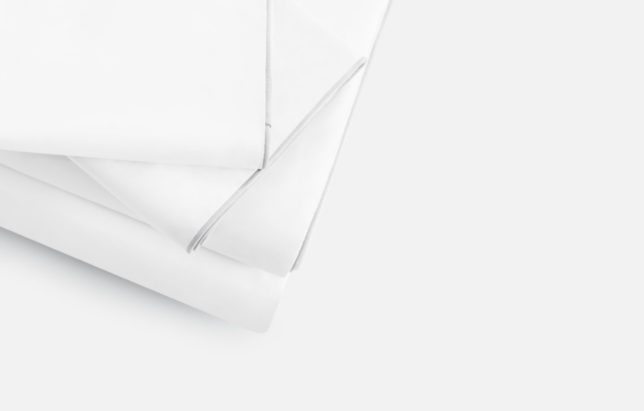 Hyde & Sleep is backed by Britain's leading bed specialist Dreams, and manufactures and delivers pillows as well as vacuum-packed and boxed mattresses, direct to customers in addition to selling the new cotton bedlinen. Hyde & Sleep sells exclusively online at www.hydeandsleep.com and ships to mainland UK.
Hyde and Sleep
www.hydeandsleep.com
@hydeandsleep
#HitSnooze