This gutsy puttanesca-inspired dish is made using the new I sea pasta – a form of superfood seaweed that has lots of health benefits. Seamore's founder mistook seaweed for pasta, loved the experience and decided to fool the rest of the world. I sea pasta looks like tagliatelle but is 100% wild, handpicked seaweed from Connemara, Ireland. This is what it looks like uncooked in its dried state straight out of the packet.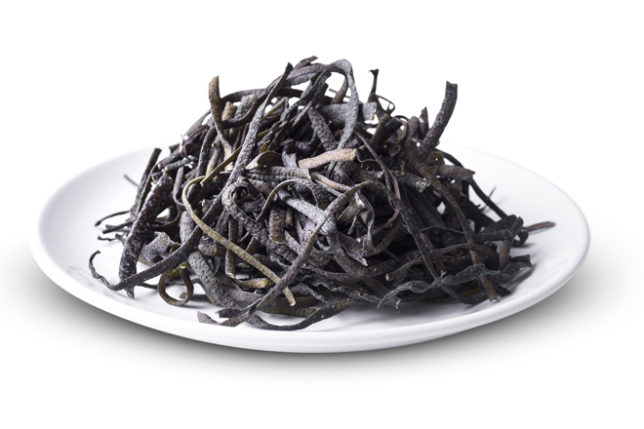 The crowd-harvested I sea pasta is the equivalent of 500 grams fresh sea vegetables ready to be used as pasta, veggies or anything in between. It is not only great for your taste buds and health but also for the planet. This is what it looks like cooked.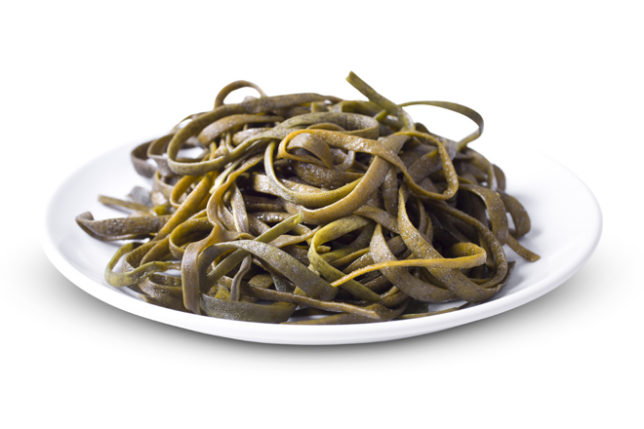 I sea pasta is low in carbs, counts for 50% of your daily vegetables and has 80% fewer calories than ordinary pasta. It is packed with iodine, iron and Omega-3 plus is high in fibre and benefits from being  gluten free as well as organic and sustainable. Here's the recipe for I Sea Puttanesca…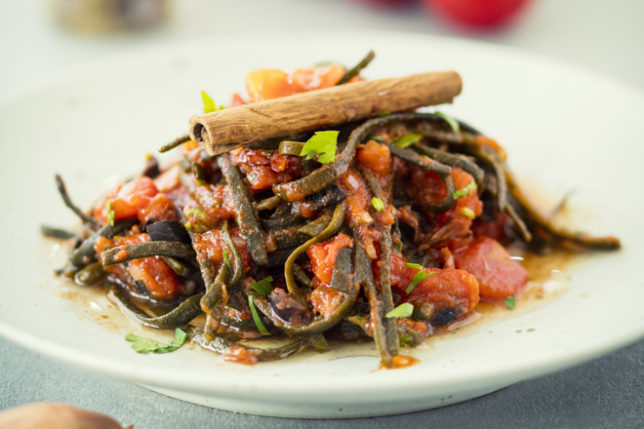 Ingredients
100 g anchovies
black olives
30 g capers
3 tomatoes
2 cloves garlic
2 cinnamon sticks
300 g parsley
3 cans of tuna to 150 g oil
1 white onion
2 red chillies
1 litre of fresh tomato juice
500g I sea pasta
Method
Cut the anchovies, olive, capers, garlic, onion and tomatoes into small pieces, remove the seeds from the pepper and cut it fine strips.
Boil I sea pasta for 20 minutes.
Chop the parsley, fry onions, garlic and pepper until the onion is translucent.
Add the anchovies, olives and cinnamon. Mix this and add the tuna.
Add the tomatoes and tomato juice.
Cook till the sauce has reduced to your desired thickness. Add the drained I Sea Pasta.
Season with salt and pepper to taste.
Serve presto pronto sprinkled with chopped parsley.