Ibérica Canary Wharf is an authentic Spanish restaurant and bar at 12 Cabot Square located right in the heart of London's vibrant financial & business district of Canary Wharf. It's the perfect place to escape from the office for a quick lunch, to enjoy relaxing drinks and tapas after work or to savour a delicious Spanish dinner in the evening.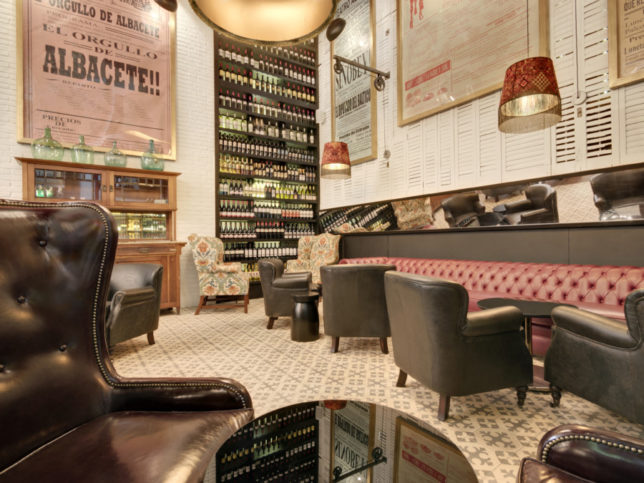 For nearly a decade Ibérica has been a pioneering culinary force bringing authentic Spanish food to a wider audience in the UK. With his Celtic roots firmly in the mountains of Asturias in North West Spain, Ibérica's celebrated Executive Chef Nacho Manzano – who has been awarded 3 Michelin stars – brings the best produce from the fields, farms and sea to create a delectable and definitive tapas experience.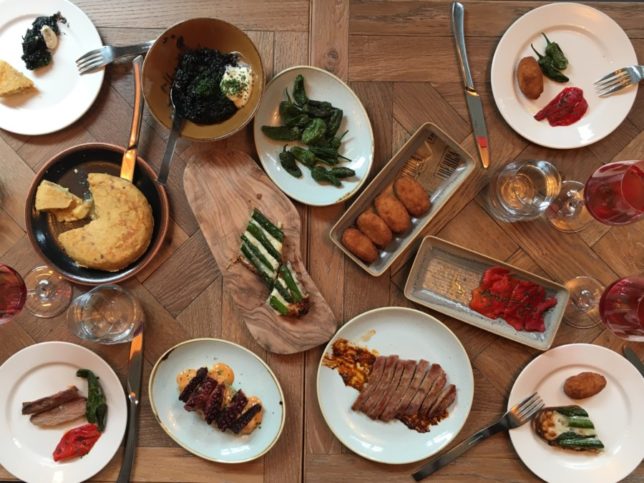 Nacho's central philosophy of cuisine revolves around traditionally made Spanish products and he is renowned for his modern interpretations of authentic  recipes focused on the Asturian specialties of his homeland. The team of chefs in the Ibérica Canary Wharf kitchen have been inspired by Manzano passion for quality and cook every tapa with love and care.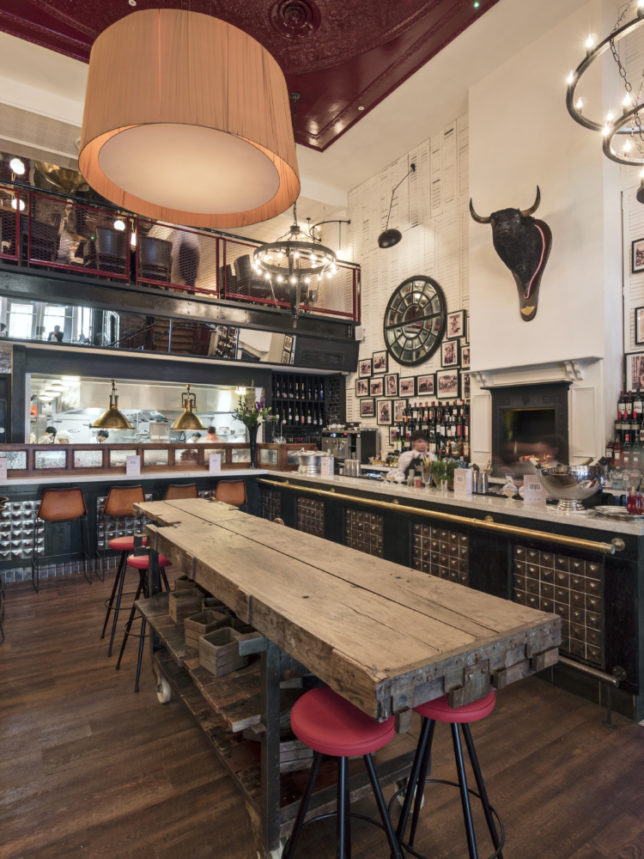 A carnivore's dream, the grill menu is balanced by a wide range of salads and vegetable dishes suitable for vegetarians and the piece de resistance is the Valencian style paella available as seafood, chicken or vegetable and served dry, with crunchy, caramelised Socarrat at the bottom of your pan unleashing incredible flavours.
For those who enjoy wines, the extensive Spanish wine list covers different regions of Spain to representing the rich diversity on offer and features over 50 different wines  with around 20 of them from small boutique wineries that are not available anywhere else in the UK.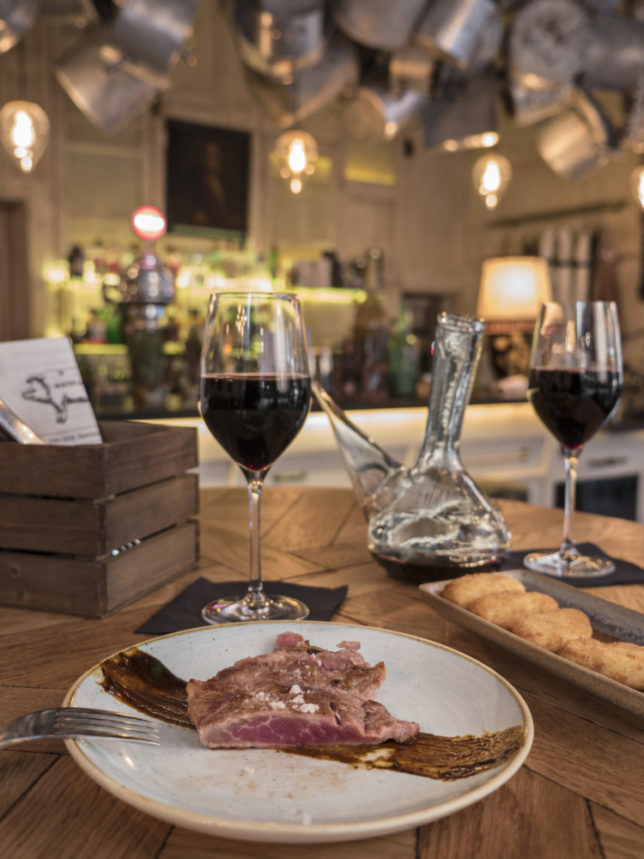 With the wines sourced directly from the producers committed to produce only the best wine using native grapes to reflect the local ecosystem in which the wine is produced. This allows Ibérica to offer guests a very competitive price on this top-quality boutique wines that are not available anywhere else outside Spain.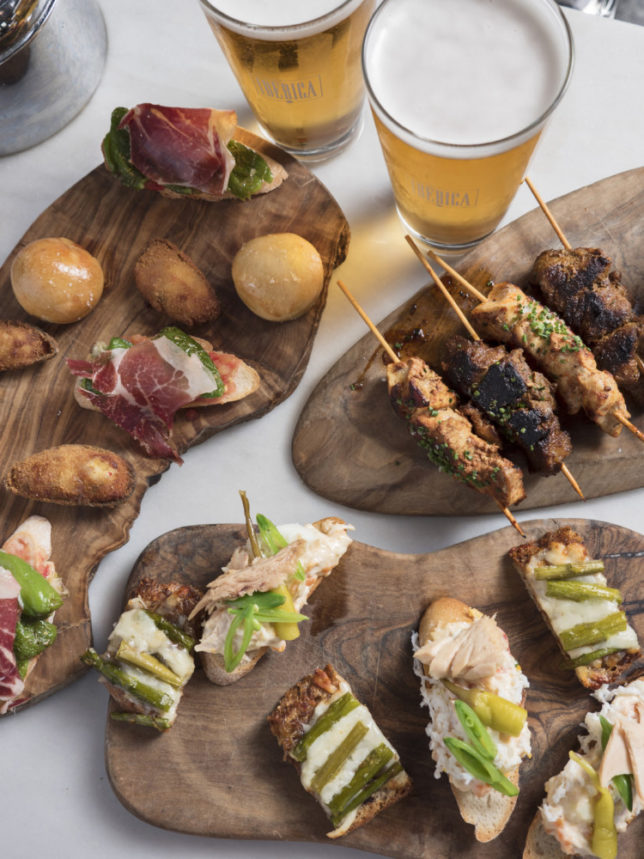 The menu also features Spanish tapas classics including Jamónes Ibéricos y Serrano, top quality Spanish charcuterie and the finest artisan Spanish cheeses alongside meat dishes of pork, chicken, lamb and venison joining seafood delicacies like octopus, baby squid and mussels. There is also Ibérica's much-loved signature tapa of Croquetas de Jamón made with Serrano ham.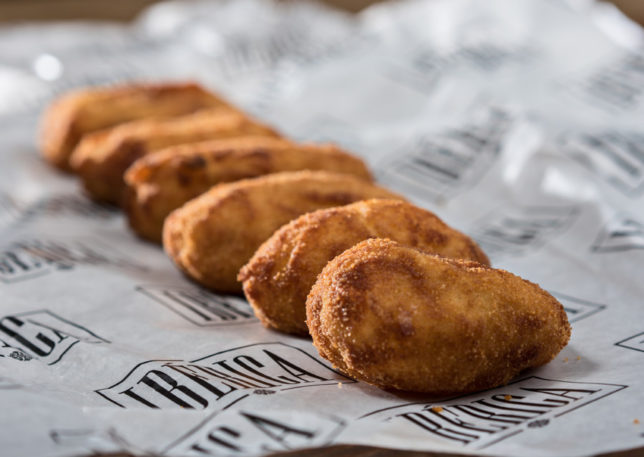 Renowned Spanish architect Lázaro Rosa Violán has designed the restaurant spaces to transport Ibérica's guests to a wine bar in Spain or a stylish tapas restaurant. Depending on your mood, you can enjoy the busy ambience at the bar and lounge area downstairs or head up to a quieter table on the mezzanine floors.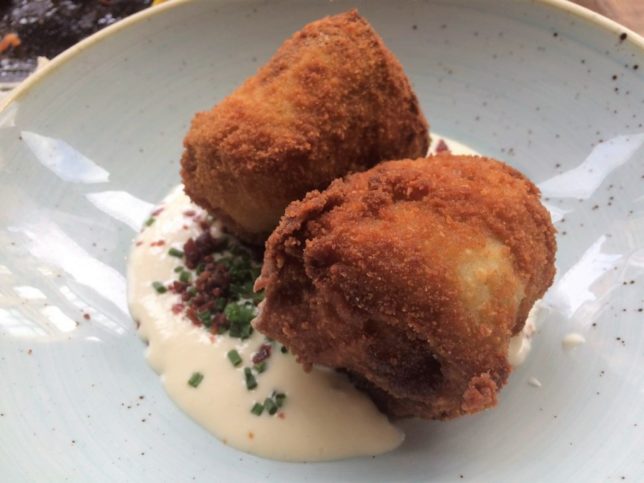 There's plenty of choice to create the right atmosphere for any occasion. The mezzanine is also a great setting for those looking for something a little different when hosting corporate functions with Ibérica adding a little Spanish style to business meetings and networking events.
Like all the other Ibérica restaurants in London and around the UK, Ibérica Canary Wharf delights guests with an outstanding dedication to quality in both its food and wine menus supported by a passion for culinary empowerment that resonates with SLOAN!. Famous for their traditionally made Jamón Ibérico and Spanish charcuterie, we simply had to start with a platter of their very best best Ibérico ham.
With such a reputation for excellence, we couldn't wait to continue our culinary journey through Spain with the mouthwatering selection of tapas on offer starting with a generous serving of Fried Baby Squid with alioli sauce – so moreish and perfectly crispy batter yet the squid was still very succulent.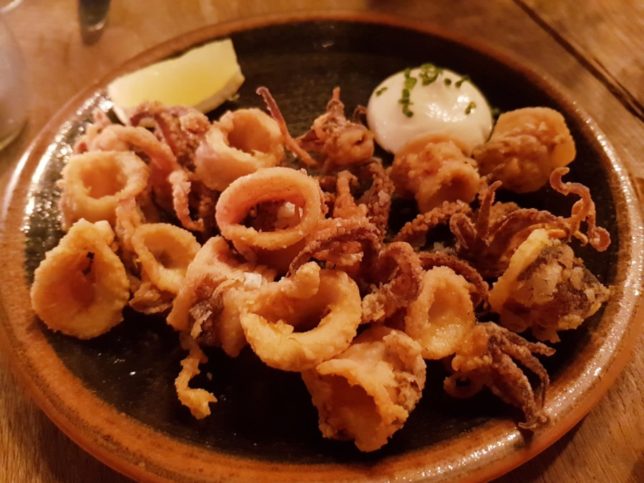 We were excited to try Ibérica's seasonal autumn menu with some exciting new dishes joining the tapas classics like the venison meatballs with apple purée. But who could resist the signature tapa of Croquetas de Jamón.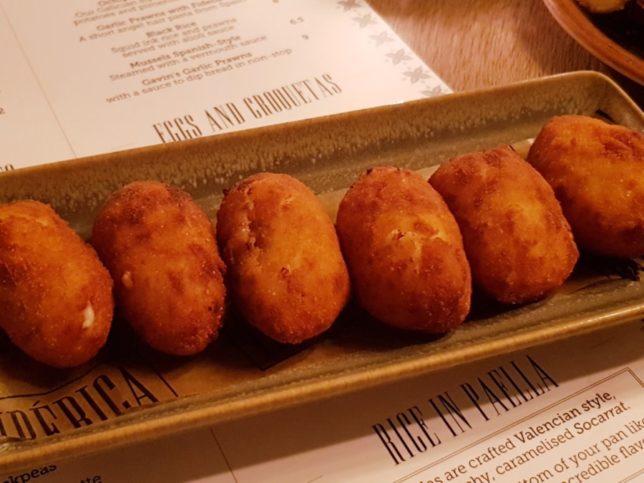 Come in for a closer look at the Croquetas de Jamón oozy deliciousness…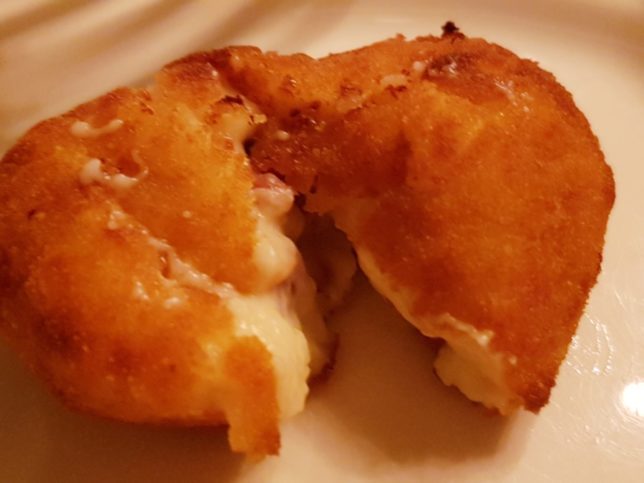 We loved Gavin's garlic prawns served with a sauce to dip bread in non-stop!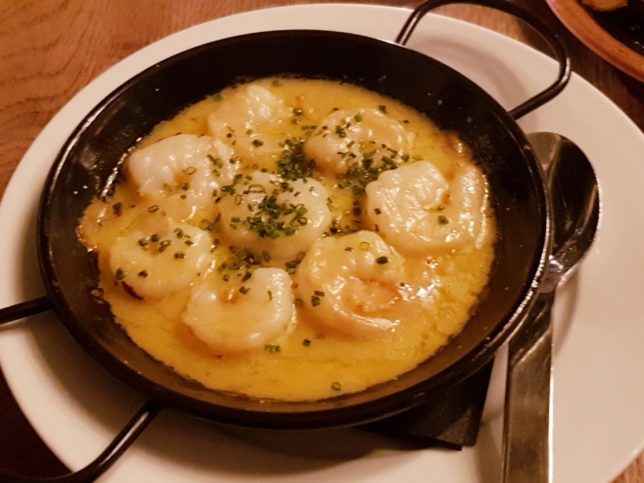 Another new and exciting dish is the Mussels Spanish-Style steamed with a vermouth sauce – oh yum!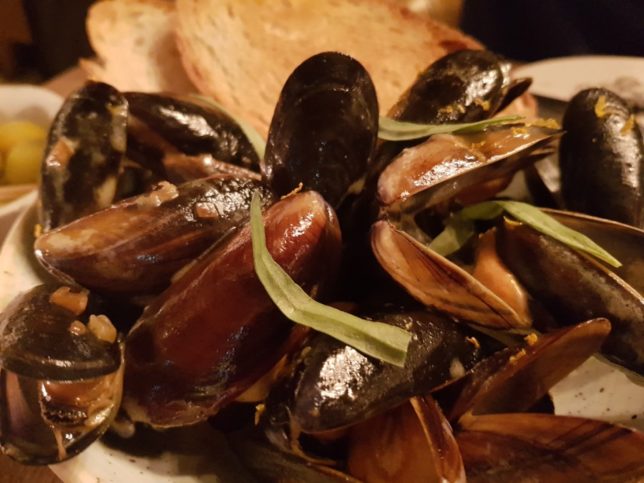 Next up was the Octopus a la Gallega. Restaurants in London each have their own different way of serving octopus and here at Ibérica, the Galician style octopus is served with potatoes and pimentón de la Vera. Even though octopus is always high up on the SLOAN! list of favourite eats, we fell in love with it all over again tasting this dish.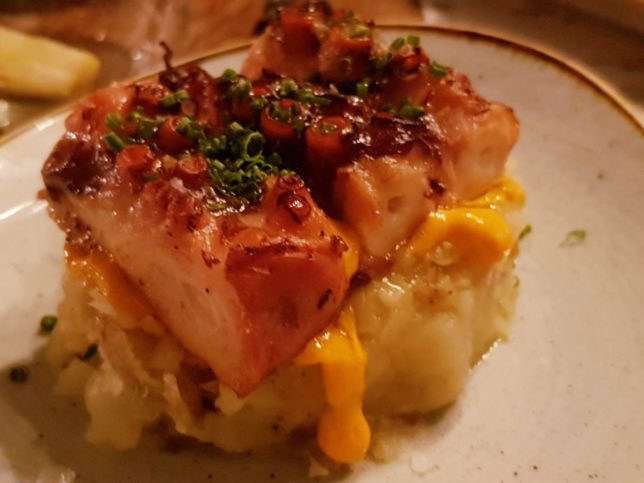 The next dish to tickle our tastebuds was the squid ink rice and prawns served with alioli sauce – a dark and delicious dish that deserves its name of Black Rice.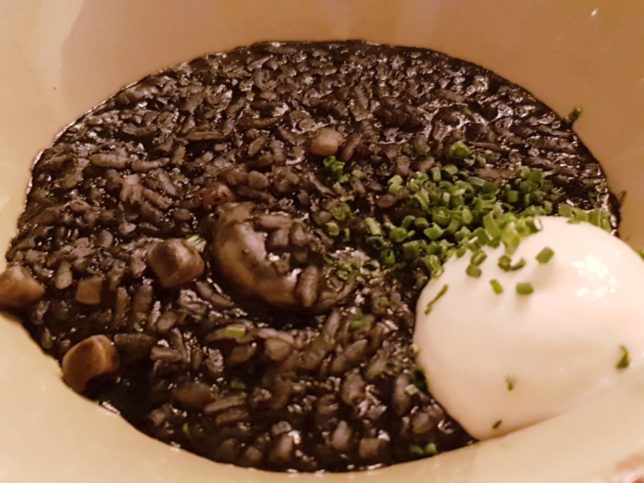 Another classic tapas much loved by regulars is the Chicken Liver Pâté with quince and toast.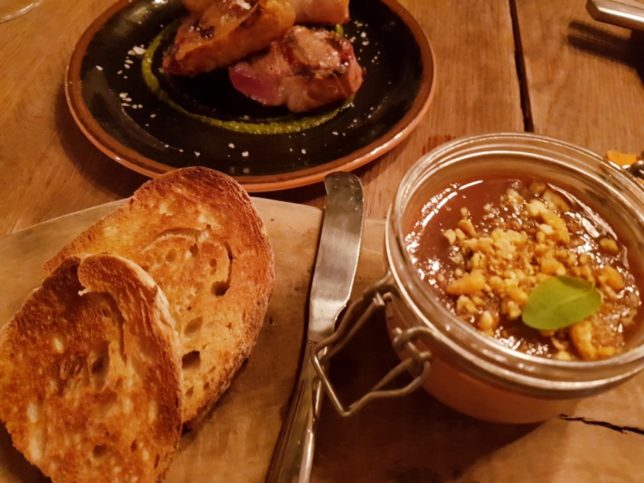 A new dish we didn't get to try is the Crispy Confit of Chicken Thighs cooked in its own juice with sautéed vegetables and if you want something piggy instead we highly recommend the Ibérico Pork for the Grill Menu.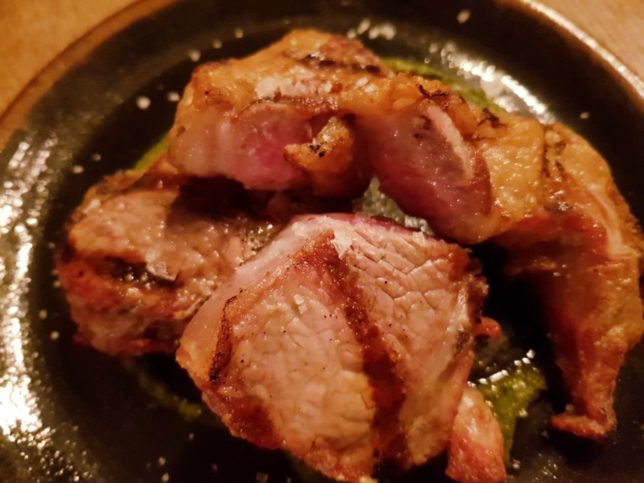 Other new autumn dishes include the Corn Torto Fritter (which apparently has been getting rave reviews) served with Pisto topped with Spanish vegetable ratatouille and quail egg, Breaded Artichokes Hearts stuffed with ham and onion on a sherry sauce and a beautiful looking Golden and Red Beetroot Salad with caramelised hazelnuts, mustard sprouts and lamb lettuce.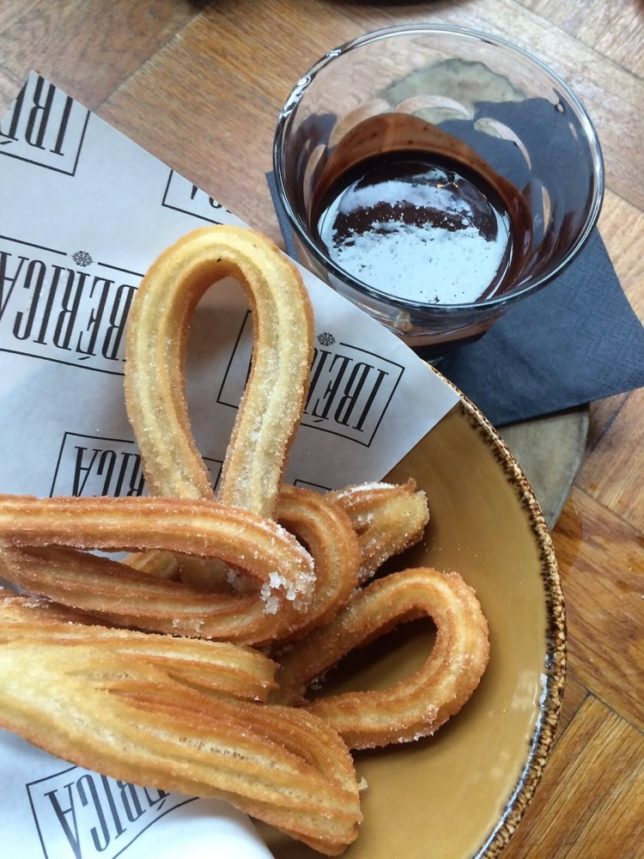 After all these tasty tapas we just couldn't find the room to sample dessert but we hear that the Churros with Chocolate are an Ibérica classic of glorious fried pastry dough served with rich melted chocolate. Although we had to say Buenas Noches to Ibérica Canary Wharf that night, we will definitely be coming back to try the churros very soon!
Ibérica Canary Wharf
12 Cabot Square, London E14 4QQ
+44 (0) 207 148 1565
www.ibericarestaurants.com
T: @IbericaLondon
I: @ibericarestaurants