iFit Active is your constant companion, providing you insight into and inspiration for a healthier lifestyle. It works around the clock every single day to track your calories, activity, and sleep, providing you with only the most current and accurate information at any given time.
Just launched in the UK, the iFit 3-in-1 Active Band is the first of its type to enable users to directly input their calorie intake into the band itself, as well as allowing users to input calories via their iFit.com app. iFit is a revolutionary fitness app which activates your fitness equipment with workouts powered by Google Maps, enabling you to create your own routes, track all your workouts, and choose from hundreds of exclusive training programmes.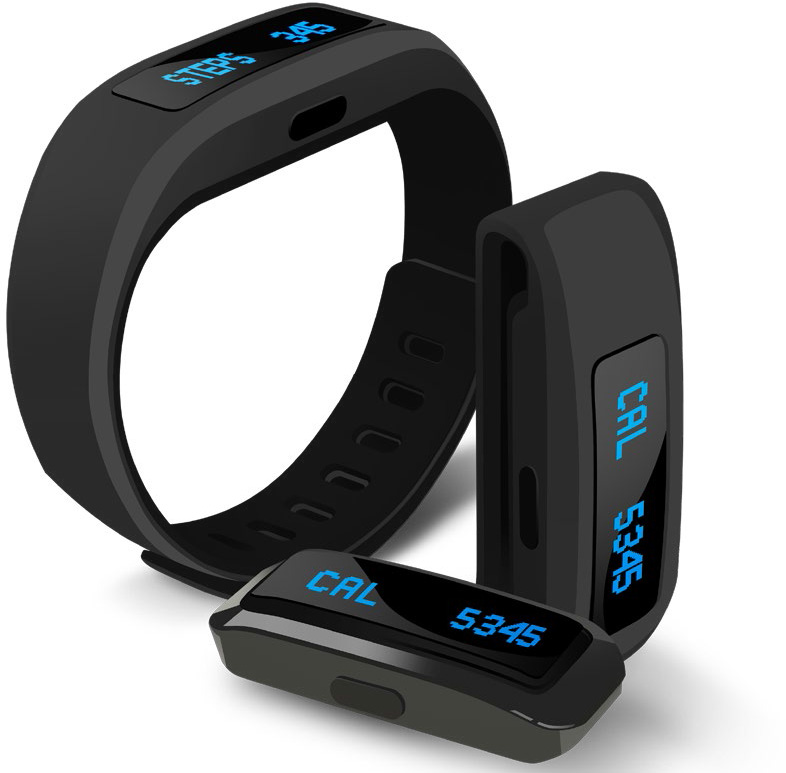 A real-time net calorie total is presented on the wearable LED display, so you'll know if you're burning and consuming calories in a healthy, harmful, or weight loss range, keeping you on track at all times. iFit then uses your net calorie information to prescribe individually customised workouts to help you reach your daily goals.
Users are able to wirelessly sync indoor workouts from iFit enabled home and club fitness equipment, outdoor running and cycling routes and any other daily activity. The band automatically switches from activity to sleep mode, recording your sleep time and patterns.
You can wear it as a wristband, clip it, or carry it in your pocket all day and night for a personal calorie counter, fitness tracker and motivator – all in one. Plus, since the band is designed to be water-resistant, there's no need to worry – whether you're swimming, in the shower or caught in rainfall.
With the iFit Active, there's no reason to leave fitness behind. Active is your gateway to living a better life the right way, helping you achieve your health goals.
The iFit Active is available in black, white, grey, teal, salmon pink and blue. The band has an impressive array of technical features to make getting fit as slick and easy as possible, such as up to seven-days battery life, with USB charging, Bluetooth 4.0 communication, mobile/tablet apps available on Android and Apple, built-in vibration and a water-resistant design.
The iFit Active fitness band retails at £99, with additional bands and clips retailing at £15.95.
See the SLOAN! review score below to find out how we rated our experience using the iFit Active fitness band. Specifically, we found the tracking accurate especially steps, the ability to easily input calorie intake was a big advantage and using it with the clip was convenient. However the design is basic considering its cost and compared to its similarly priced competitors like Misfit Shine, the iFit Active is not as aesthetically pleasing. Overall any product which encourages healthy habits such as sleep routine, calorie control and regular exercise is a good thing and the functional design of iFit Active will appeal to the male consumer.
The SLOAN! Review
Input calorie intake directly into the band itself
Step tracking accurately measured
Discrete clip option
Clumsy clasp makes wristband option unfavorable
Uninspiring design
Competitors are more aesthetic looking