As one of the UK's leading Holistic Experts, Sarah Jones's enlightened approach as won her great acclaim as an entrepreneur. Going beyond the traditional concept of 'beauty therapy', Sarah's philosophy stems from the connection between your complexion, feelings, self-confidence and power.
Passionate for beauty, life and the well-being of individuals, Sarah's philosophy, treatments and products are grounded in the art of spiritual healing and a natural energy therapy
Sarah knew that she wanted her business to be a brand reflection of herself and her new found use of beauty therapy. Focusing on inner well-being as well as the outward self, her company is about believing in who you are, being an individual and loving yourself, but there is a serious message, and the message is self-love from the inside out. Sarah's Signature treatment 'TOUCH' therapy is the art of holistic healing with a clear psychic connection. Skin is a reflection of our deepest selves. Here Sarah tells SLOAN! Magazine about her story starting her own business and the principles she attributes to her success…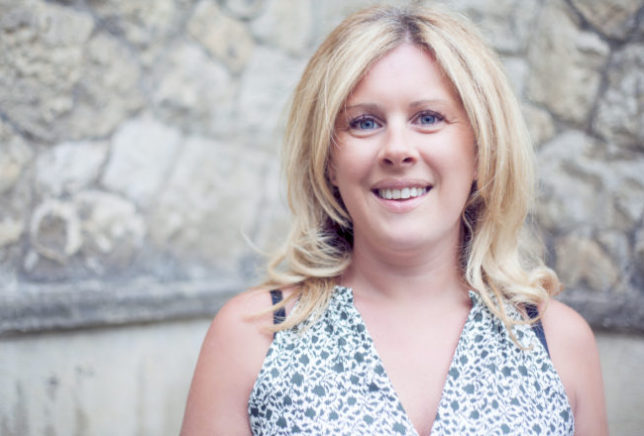 It's a dream held by millions – to quit the safety world in order to set-up your own business. Offering the promise of freedom and meaning I too had this unique desire some twenty odd years ago. Starting out as a young and enthusiastic Holistic Therapist I poured my heart and soul into my job and in doing so I very quickly gained a promotion to Salon Manager. A year or so later I felt inspired to take a leap of faith and I quit my job and using all the experience I gained working as a salon manager I opened up my own private beauty room. It was at this point I thought I had made it, as not only had I found my purpose in life, but I was finally my own boss – however, like so many entrepreneurs my story doesn't end here. You see with a lot of hard work and dedication my next big dream of owning my very own spa eventually came true. As that spa gained in popularity I decided to grow the company and in doing so opened another spa, and then another until I had amassed 5 in total. It was at this point I remember constantly being asked what the key to my success was?
Starting my business was about me redeeming what success, happiness and intelligence looks like in my own life and I always based my success on the following principles.
Love what you do
Passion and love I promise you is an absolute for success. It's the same philosophy as life, do whatever makes your smile. Of course I love making money from my business but you need to love it.  It was important for me to create a business that didn't feel like work and I wanted to spend every day loving what I did.
You are the soul of your business
It is the essence of why you do what you do, your vision, beliefs and passion. Your soul helps you be the best in business, leading with trust and abundance. Business isn't always pretty, but your soul keeps you connected to your why's, invigorates the motivation to pursue your dreams and keeps you going every day.
Believe
Believe in yourself and what you can do – In order to get to where you want to be more than anything you have to believe in yourself and your skills. Quit doing what others expect and define your own rules and beliefs in life.
Visualise
Visualise your BIG dreams – Dare to dream big, actively practice the art of visualisation. When we visualise our desired outcome, we begin to 'see' the possibility of achieving it. And when this happens, we naturally feel more motivated and prepared to go out there and purse it.
Ask for help
Having your own business doesn't suddenly make you have super powers. Learn from other's, learn from their experiences and stories and employee the best people to enhance your business. You can't do it alone.
Balance
Our business can become like machines working 24 hours a day. But I really hold this concept that I can't help other people if I can't help myself. I allow myself one day a week to recharge and not work.  This means no emails, no phone calls, no appointment scheduling and so on.  Anytime I violate this rule, it shows in my business the following week. I'm exhausted, blurry and not efficient.
Trust your intuition
This I believe to be the most important of all. Trust your intuition it never lies. It's there for a reason and will never go away until you listen and action. It will niggle away at you.
Entrepreneurs in itself is a healing process as one grows in self-worth and self-esteem. Find your inner compass.  Be guided by passion and work with purpose. I believe everyone is capable of greatness and deserves it!