Whether we like it or not, it's true to say that our appearance has a powerful effect on how the world sees us.  But what we don't always consider is how colour itself affects not only how we look, but also our confidence and mood. Colour plays a huge part in the impression that you make on the people around you.  The right colours make us feel positive about ourselves and make us visible, whilst the wrong ones can make us look drained and feel negative.  Through what we wear we can therefore influence how we feel and how others feel about us. Helen Venables, MD of House of Colour, talks to SLOAN! about the impact colour can have on your wellbeing.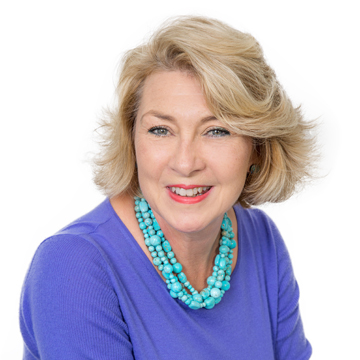 The History of Colour
The importance of colour is based on science. In the 20th century the Swiss artist Johannes Itten, who worked and taught at the Bauhaus School of Art in Germany, is attributed with being the first person to associate colours with four types of basic skin tones in people through his work in creating the twelve point colour wheel.
Itten and others, through their involvement with colour, established that individuals have a subjective affinity for certain colours which often relates to their basic skin pigment. The underlying skin pigmentation falls into one of four groupings which are defined by the unique combination of depth, hue and tone; in colour analysis these have become known as Spring, Summer, Autumn and Winter  because of the pattern of colours found in each group. Two of these groups reflect warm-based colours which complement Spring and Autumn; the other two reflect cool-based colours which enhance Summer and Winter.
Robert Dorr, an artist who knew of Itten's theories of colour groupings, questioned his medical friends who confirmed that the make-up of the skin's layers can be tinged slightly blue or yellow. The base colour or undertone gives the hue while the surface colour is known as the overtone hence someone can be blue-based with yellowish overtones or yellow-based with a bluish look. The 'Image Consultant' was born.
How It Works
Colours are compared with the pigments that sit underneath a client's skin to determine which colours of clothing and accessories lift the face, and which ones are more unflattering. Styling is also a key part of the process to find shapes that flatter not hide and detailing that spotlights our personalities. And don't be fooled into thinking this is just for the ladies.  You will be amazed about how the right coloured shirt, jacket or tie can change the look of any man.  But with either sex you will see the difference instantly. That moment when a colour lights up a face is often an absolute lightbulb moment that changes our clients and enables them to be far more visible for all the right reasons.
How to Be Memorable for the Right Reasons
So why are so many of us still drawn to wearing neutrals and black?  There is actually nothing wrong with wearing neutrals, as long as you are wearing the right neutrals for your skin tone.  However, it is easy to gravitate towards colours which we've been wearing all our lives. Many of us rely on black as our go-to colour, a colour which we believe looks good on everyone. The truth is black only suits some people (winter season), and can make people who are other seasons appear tired with dull looking complexion. If we wear the colours that suit us, then we will look and feel bright, energised and more visible which in turn will affect our mood.
It's not all about wearing bright colours, but the right colours.  We all have our own wow colours that always look amazing when worn close to our face. Similarly wearing the wrong make up is a deal breaker. The wrong lipstick will drain us but the right colour will make our complexion glow and our eyes sparkle. The importance of colour and how it affects your day is a bit of a chicken and an egg situation.  By taking control and wearing the colours and styles that suit you, you can influence your mood from the beginning of the day, often because of the positive way that people react to you and therefore often, the outcome of that day.
Helen's Three Top Tips
1. Get to know your red. For example, if you are a Winter, opt for deep burgundy and blue based reds. If you are a Summer, try Cherry red variations. Autumns are best in fiery brick reds and Springs in bright and warm Geranium reds. Alternatively keep it subtle with just one item of red, like a bold red lip, or a scarf, or a tie for a man.
2. Pair bold coloured shirts or blouses with neutral blazers or vice versa. One impact colour and two neutrals is a good rule of thumb. Ground most of your core investment pieces (suit, skirt, trousers, jacket) in a darker neutral and add your best colours for impact through your tops, jewellery, bags, lipstick, shoes or other accessories.
3. Create a capsule wardrobe of 35 amazing items all in your right colours and style which will create hundreds of fabulous outfit combinations.
About Helen Venables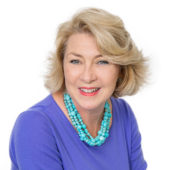 Helen Venables began her working life with the John Lewis Partnership selling handbags and quickly moved into training and Personnel before taking a break to start a family. After suffered severe post-natal depression following the birth of her third child, a friend recommended she 'got her colours done' which was an amazing, transformational experience.  Her self-confidence returned and she was so inspired she became a stylist herself and within four years she had joined the company's training team.  Two years later she became Franchisee Director and in 2012 Helen became Managing Director of the business. For more information, please visit www.houseofcolour.co.uk and follow @HouseofColour