Jon Stanley is VP Marketing for Caesarstone UK, creators of contemporary quartz stone surfaces and worktops. Here's his advice on how to introduce the industrial look into your home and make this design trend work for you.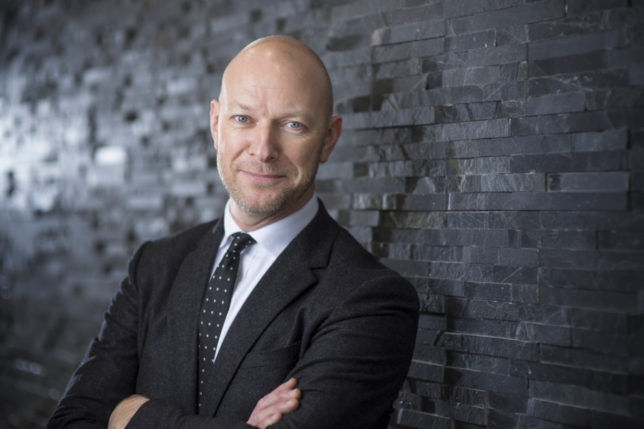 Once traditionally associated with low-rent, urban loft-style living on one end of the scale, and architecturally impressive Grand Designs projects on the other; the industrial look is now one of the UK's hottest design trends for the home. There are many ways to make this contemporary décor work for you.
Don't move; improve
If you love the industrial look but are not quite ready to up sticks from the leafy suburbs in favour of an open-plan Manhattan apartment, then consider ways to bring subtle details and design touches into your home. It's in this instance the 'don't move; improve' philosophy applies and it's surprisingly easy to transform even a two up two down by incorporating one item of furniture or accessory at a time. Think ceiling-hung Edison lights, a collection of non-uniform artisan ceramics, or even a concrete style worktop which is guaranteed to become a talking point whenever guests visit.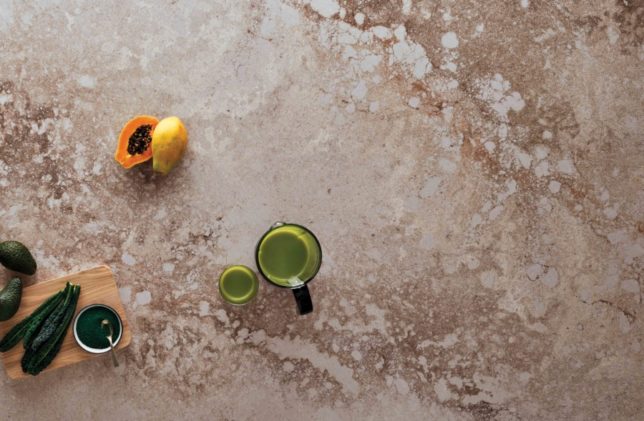 Build a mood board
Look at interior design publications and fashion magazines for inspiration as well as close ups of textures. The industrial look can be broad so go online and find images of your preferred style. Are you going for NYC loft or the faded grandeur of a Victorian terrace? Will your budget stretch to redesigning a whole room like the kitchen? Research is key to defining the look that's right for you.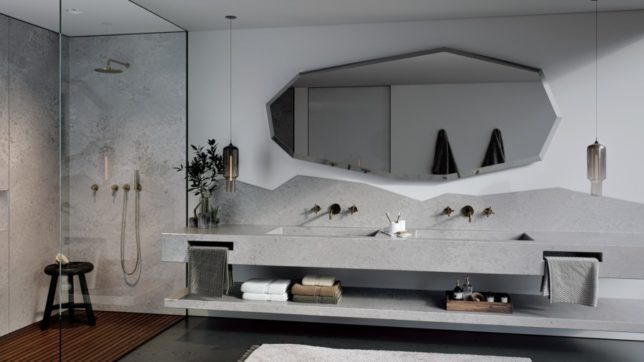 Be bold
The industrial look calls for bold interior choices. Concrete is not necessarily for the faint-hearted, but it can be found in softer tones and it's easy to relax the look with colourful tableware, soft furnishings and eye-catching rugs. Think of different materials for taps and sinks like brass or matt black and combine with exposed bricks, bare pipework and subway tiles if you're really going for it. Use concrete surfaces on floors, worktops, as splashbacks and wall cladding.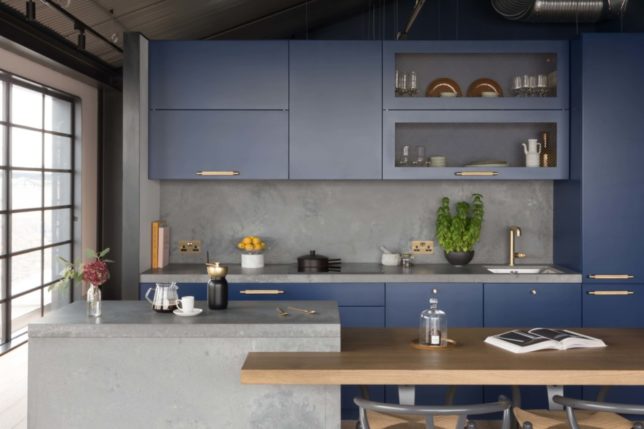 Don't sacrifice the practicalities
Think about how you will need to use space in your home for cooking, entertaining and working. Where will you store things in your kitchen? If you have the room for it, consider an island with a worktop and breakfast bar for prepping and eating meals at. Use this as the centre piece in which your industrial theme is based around.
Think about the details
Brass handles, copper cookware and upmarket candles are fantastic against concrete surfaces and distressed walls. Luxe pendant lights designed to look like bare-bulbs are very on-trend and available from most high street retailers now.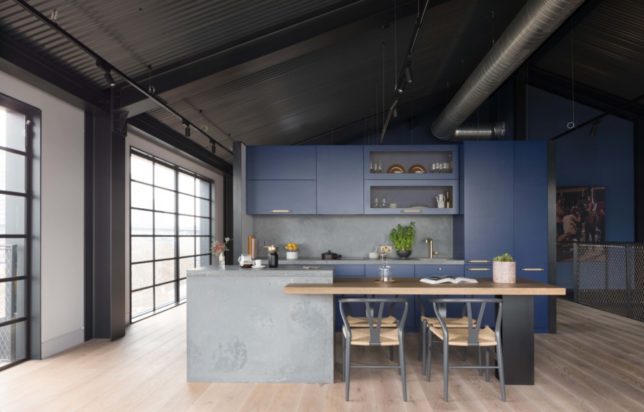 Mix old and new
Complement modern concrete with reclaimed wood doors and furniture. Opt for high tech kitchen appliances, speakers and television, but write recipes and notes for your family on chalkboards. Keep ingredients or cleaning materials in upcycled wooden pallets. The industrial look is all about contrast.
About the expert
Jon Stanley is VP Marketing for Caesarstone UK, creators of contemporary quartz stone surfaces and worktops available in 48 marble, granite and concrete-inspired finishes. The company recently launched its Metropolitan collection of raw, industrial colours.