iStorage, the award winning and trusted global leader of PIN authenticated, hardware encrypted portable data storage devices, brings you the diskAshur² hard drive and solid state drives for those wanting a secure solution for storing private data and more. They uses Enhanced Dual Generating Encryption (EDGE) technology making them THE most secure data storage drives available on the market.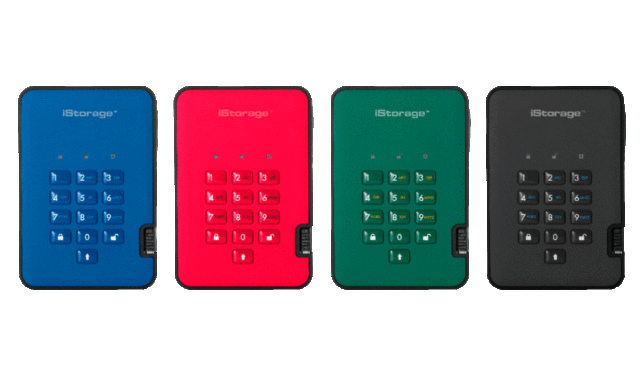 One of the unique and underlying security features of the GDPR compliant diskAshur² is the dedicated hardware based secure microprocessor (Common Criteria EAL4+ ready), which employs built-in physical protection mechanisms designed to defend against external tamper, bypass laser attacks and fault injections. Essentially the drives feature technology that encrypts both the data and the encryption key, giving you confidence that private information is secure and protected. Without the PIN, there's no way in!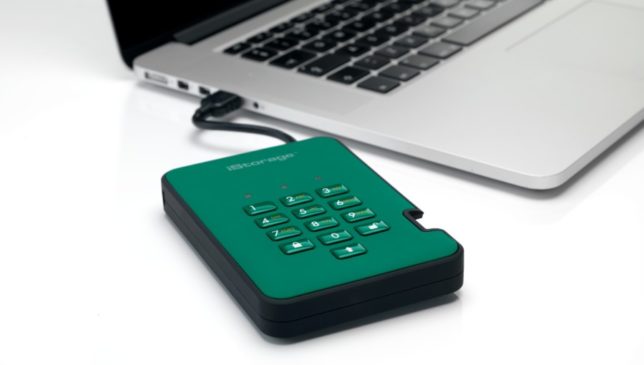 With software free set up and operation, the diskAshur² HDD and diskAshur² SSD is platform/device independent meaning it works across all operating systems. In fact, the drives will work on any device with a USB port!
With the Brute Force Hack Defence Mechanism feature, the intelligent programming gives you protectection against all forms of Brute Force Attacks. Upon the 15th consecutive incorrect PIN entry, the diskAshur drive assumes it is being attacked and will delete the encryption key and lock itself, rendering all data previously stored on the drive as lost forever. At this point the drive can be reset to factory default settings and redeployed. Users can pre-program the diskAshur drives with a unique Self Destruct PIN which, once entered, instantly deletes the encryption key rendering all data previously stored on the drive as lost forever.
Designed with protection in mind, the diskAshur range offer a wear resistant epoxy coated keypad which hides key usage to avoid tipping off a potential hacker to commonly used keys whilst the Unattended Auto-Lock feature sets the drive to automatically lock after a pre-determined amount of time where the drive has not been used.
Additionally, with an ultra smooth fascia that doubles up as shock-absorbers, the drives being water and dust resistant (IP 56 certified) and supplied with a stylish and sturdy travel case, the iconic contemporary design also features an integrated cable which can be conveniently stored away when not in use.
iStorage diskAshur² HDDs and SSDs are all designed, developed and assembled in the UK. Available from Lyreco UK, Amazon.com, Newegg.com and CMS with prices starting from £159 up to £449.