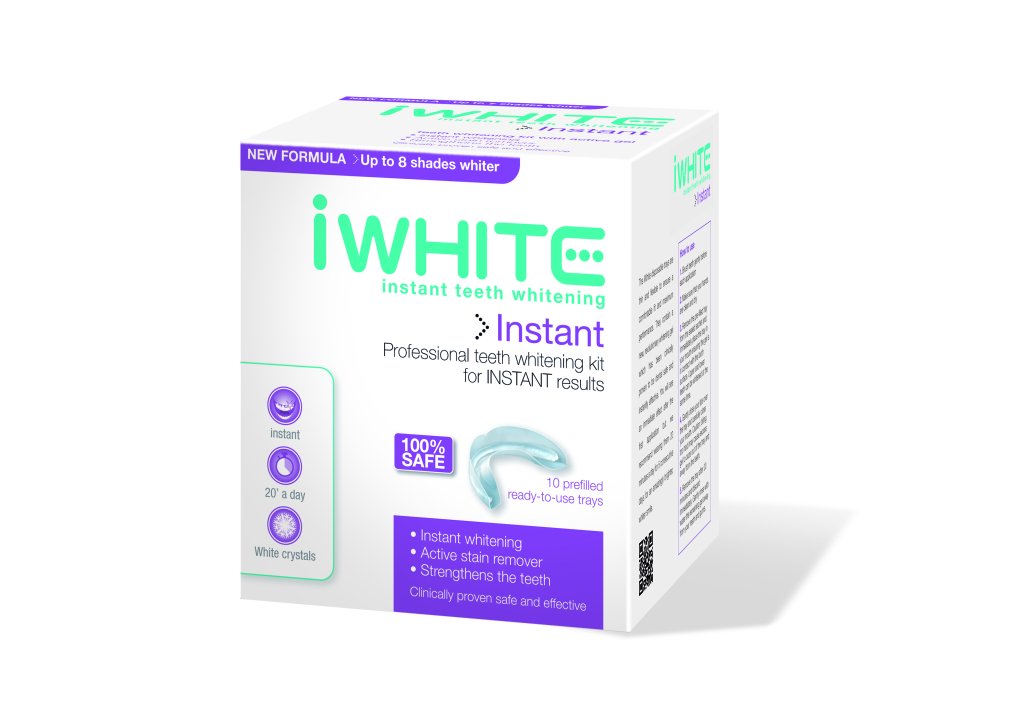 A white smile doesn't just indicate healthy teeth and gums; it mirrors the condition of your body as a whole. For example, when your mouth is healthy, the chances are your overall health is good, too!
Your smile also plays a significant role in how confident you feel; when your teeth look naturally white and healthy, you can relax and feel good about yourself. In fact, the simple act of smiling changes the blood flow to the brain and makes you feel happier. Smiling boosts your mood and has a contagious effect – when you smile, others are more likely to smile back which increases your confidence even more. People who avoid smiling usually do so because they are unhappy with the appearance of their teeth, as they may not be as white as they'd like them to be or have their youthful sheen anymore. However with iWhite Instant Whitening Toothpaste you can feel confident enough to smile all day long!
Developed using a breakthrough, triple-action whitening complex, iWhite Instant Whitening Toothpaste targets stains on (and below) the surface of the tooth with an active whitening formula gentle enough for daily use. Providing an instant whitening effect, iWhite Instant toothpaste also actively prevents tooth-staining and helps to restore enamel for long term results. Luckily, iWhite Instant Whitening Toothpaste is a unique toothpaste on the market, which contains a REAL whitening ingredient (PAP) and has been designed with crystal micro-whitening technology to help to brighten teeth and restore them to their natural whiteness, while stain removing ingredients (Pyrophosphates) reduce tartar formation (which can also lead to discoloured teeth). With iWhite, a radiant smile that sends a huge positive message about you is not so hard to achieve.
As well as restoring confidence, iWhite keeps your mouth healthy. The active surface whitening element contained in iWhite Instant Whitening Toothpaste (Phthalimido Peroxy Caproic Acid) effectively lightens tooth discolorations without causing damage to the enamel or gums, while the product also prevents new tooth staining, restores enamel, and fights plaque, tartar, and tooth decay.
iWhite's tips for practicing good oral hygiene at home: Brush for two to three minutes, at least twice a day, with iWhite Instant Whitening Toothpaste. Floss daily to remove plaque from places your toothbrush can't reach. Eat a healthy diet to provide the nutrients necessary (vitamins A and C, in particular) to prevent gum disease. Avoid cigarettes and smokeless tobacco, which may contribute to gum disease and oral cancer. Exercise preventive care and schedule regular dental checkups — the surest way to detect early signs of periodontal disease.