It is hard to get through the average day without glimpses into a lifestyle that many aspire to and few achieve.  Leading the field in the most coveted luxury item is property with pictures of sumptuous bathrooms, elegant drawing rooms and designer kitchens plastered over billboards, magazines and TV adverts everywhere you turn. Not to mention the almost overwhelming information download at the end of your fingertips on Facebook, Twitter and Instagram.
To create a dream home that exceeds your wildest expectations, the trick today is to design and build your own. This might not work for every budget but it's not as out of reach as you might think.
My estate agency, Barton Wyatt, abuts the highly coveted Wentworth Estate which has around 800 homes dotted alongside three world-class golf courses, covering some 1,750 acres.  Today there are approximately 40 plots where older style houses are being erased and replaced with new majestic mansions, likely to become homes for Kings, Queens and Oligarchs alike.
Plots that 20 years ago sold for £1million now go for £5million and the houses which sit upon them are being pulled down to make way for brilliantly white, marble, almost castle-like homes that boast 3,000 square meters or more. The prices may appear eye watering but there is little doubt that in another ten years the plots values will have doubled again.
These 'replacement' houses are bespoke and being created to suit the needs of wealthy new owners.  They will typically include amazing entertainment spaces, indoor and outdoor swimming pools, multi gyms, heated drives, huge underground parking areas, lavish en-suites, out of sight kitchens and the very, very best in designer luxury fittings.  No-one cuts corners when fitting out a home for a billionaire.
But if you are not a billionaire and are looking to create a space that is perfect for you and your family it is still possible in Surrey.  A land plot in Virginia Water just sold for £250,000 and once a new house is built at approximately £150,000 it would not be unreasonable to expect the house to resale at £600,000.  A tidy profit of around £200,000 would keep most people smiling today.
The quick formula for getting it 100% right here is 1/3 for the plot, 1/3 for the build and 1/3 profit – but that is not always easy to do.
Buying and selling land plots is not for the faint-hearted.  You need to be hugely quick of the mark and definitely have the money 'ready' to make a sensible offer.  And you need to know that your estate agent is the one with their ear closest to the ground in the area. Barton Wyatt has been in Virginia Water for 49 years now and the longevity in one spot certainly breeds comfort with our clients.
Personally I have had four houses built in the area and it's been fun but immensely hard work.  My top tips are: use known and local people to achieve your dream, never let your builder make decisions for you and be really nosy looking at what others have built in your local area – you will learn a huge amount from 'spying' on others peoples dream homes.
For an estate agent, knowing your patch and your client base is key to being involved in any housing market and those agents from outside the area struggle to know what is going on. Agents that live and breathe the local area are going to hear about something on the grapevine way before anyone else.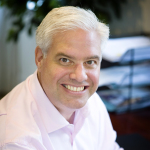 James Wyatt is Partner of award-winning estate agency Barton Wyatt (www.bartonwyatt.co.uk) James is also the Chairman of the Surrey NAEA (National Association of Estate Agents) and has been working in the property world since he was a boy. Barton Wyatt turns 50 years old next year and continues to be the leading estate agency in Virginia Water known for both sales of multi million pound homes and lettings of mainly corporate rentals to international businessmen and women. For information on potential land plots available in Wentworth and surrounds contact Barton Wyatt on 01344 843 000 or visit www.bartonwyatt.co.uk.