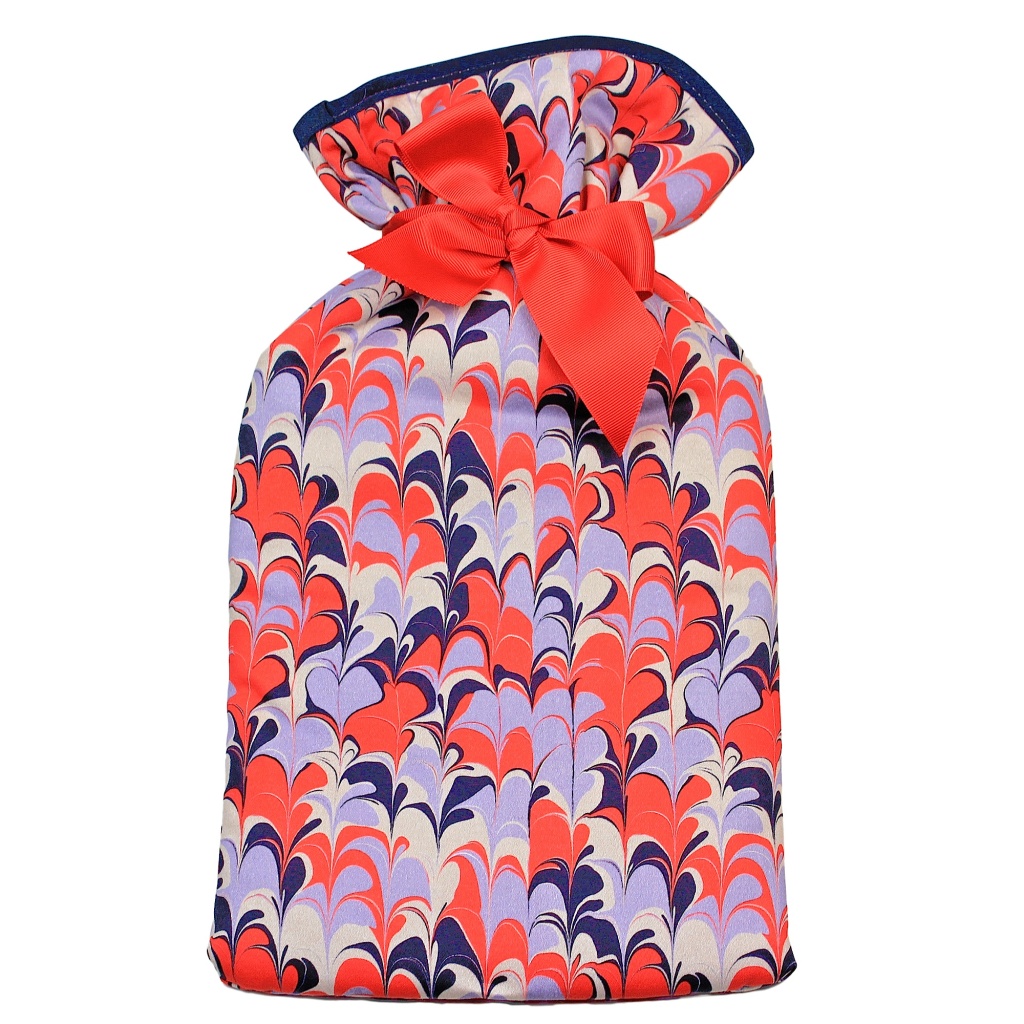 The Bergen hot water bottle from award winning British designer Janey Whitehorn is the hottest gift this Christmas, making it the perfect, luxury gift to help keep you and your loved ones warm through wintry nights.
Designed using a traditional hand marbling technique that makes the Whitehorn label so distinctive and sought after. The Bergen marbled hot water bottle cover is scarlet, dark navy, lilac grey and stone in colour.
The Bergen hot water bottle also has a navy trim and wide scarlet ribbon tied into a lovely decorative bow, the cover is slightly padded for comfort with a cream brushed cotton lining and cream rubber hot water bottle inside.
Each hottie is packed in coral coloured tissue paper and tied with a navy ribbon, making the perfect gift for the cold weather.
We've given this beautiful hot water bottle a SLOAN! Factor 9. It looks stunning and we loved the coloured marbling and red bow which makes this the perfect Christmas stocking filler for her. The polycotton cover didn't feel as soft as we expected but it's a lovely product all the same.
Janey Whitehorn's Bergen hot water bottle is made from cotton/polyester mix with padded soft brushed cotton lining.
Dimensions: 36 cm high x 20 cm wide.
Cost: £36
Available from www.janeywhitehorn.com or www.notonthehighstreet.com