For summer 2015, Jean Paul Gaultier takes us on a meandering journey into Hindi. His iconic fragrance for women, "Classique" with the animal instinct of a wild cat, sizes her mate up while the erotic tension that drives them mounts.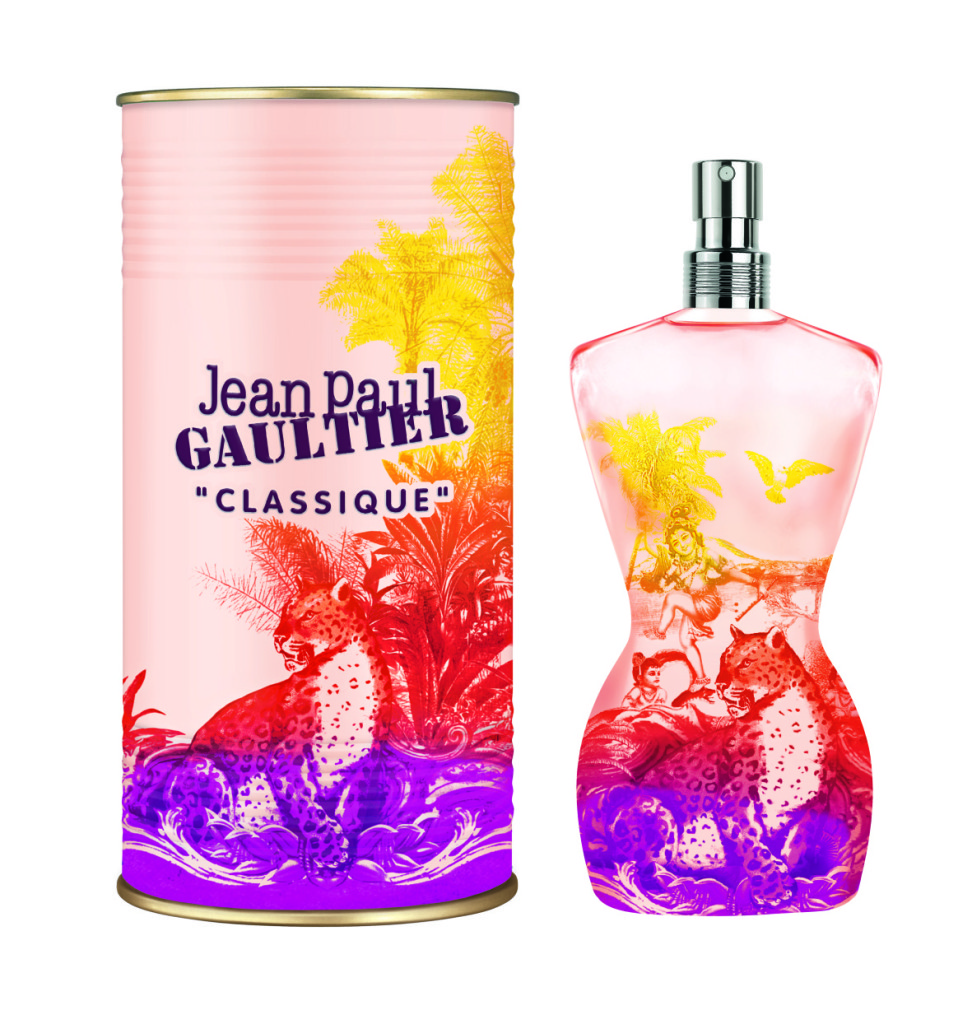 Inspired by a print from Jean Paul Gaultier's 2013 Spring-Summer Haute Couture show, wild animals, Hindi dancers, and gods and goddesses mix together in a palette of warm tones and lush foliage – joyful chaos brimming with surprises! On the "Classique" Summer Fragrance, a majestic panther gracefully blends into the bottle's feminine curves.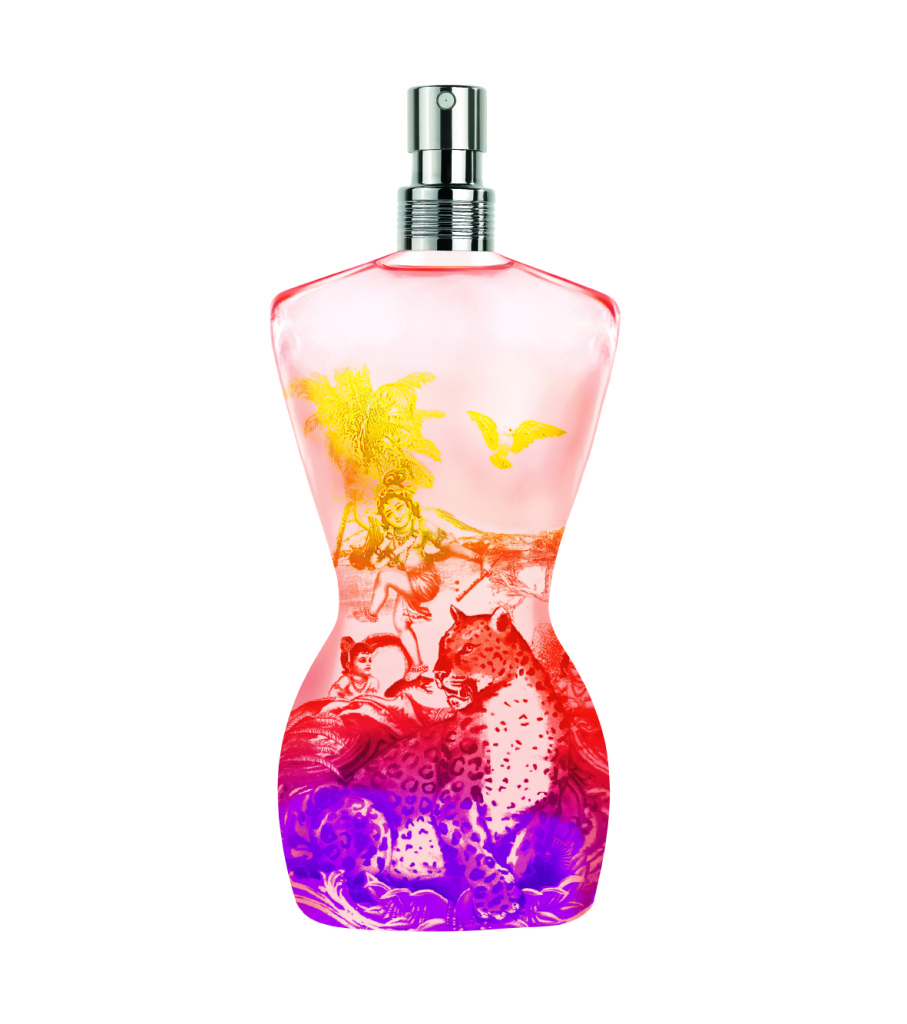 In the top note of this gorgeous summer perfume, rose flirts with orange blossom, showered with Sicilian Clementine zest. In the middle note, sambac jasmine, ylang-ylang, woody lily-of-the-valley and white iris compose a bouquet of pure flowers. The intoxicating base blends absolutes of vanilla, fresh musk and vegetal amber.
This is another exceptional fragrance from the fashion genius of Jean Paul Gaultier and is set to become a firm favourite of stylish ladies everywhere this summer.