Jerry Sargeant, world sought after energy healer & Founder of Star Magic Healing, shares with SLOAN! the five gems of wisdom he's discovered to having a happy relationship…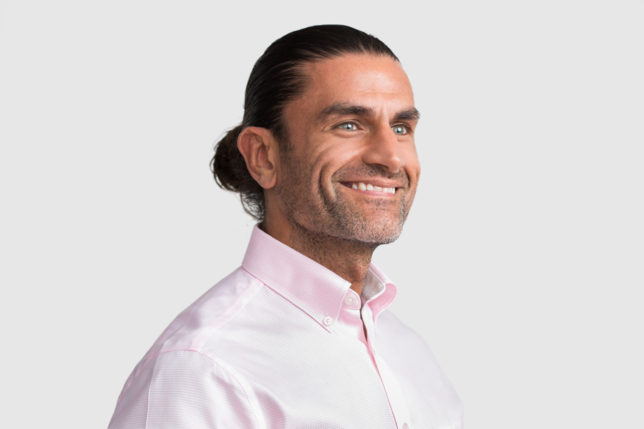 Relationships are full of challenges. Relationships are not meant to be easy. Your partner acts as the perfect mirror and always shows you what you must work on within yourself. Accepting that you have stuff to work on, mentally, emotionally and spiritually, is realised in very few people. We have been conditioned to blame someone or something else since the dawn of time.
How do you find this place of zen within a relationship, after the honey moon period has worn off? Relationships are like journeys, they have their ups and downs but it is possible to enjoy every moment with your partner. Here are my 5 top tips to ensure you not only have a happy relationship but it remains exciting, fresh and full of energy.
1. Listen & Accept
Most people find it hard to listen, especially in close relationships. Quite often when one person is speaking to another, the one listening is thinking about what they will say next or something completely different. It's a rarity in this day and age, (because people lives and minds are so busy) to share your feelings and have the man or woman listening, truly engaged, 100%. But when you do listen, something completely magical happens.. Trust is built and a powerful foundation is birthed for the relationship to thrive.
For a relationship to truly flourish each person in the relationship must be in acceptance of everything the other wants to achieve and to never try and hold them back. Support, encouragement, trust and team work are mission critical.
2. Give Not Get with Balance
A healthy and blossoming relationship is a relationship where you are in the relationship to give and not get. You are there to be kind, to help, to love, to care, share and nurture your partners every need. You are never selfish and will always do what you can to be supportive. Now, with this being said, it is imperative that you remain balanced in your approach and give each other space when it is needed for self-nurturing and self-love. We also must ensure that our partner doesn't become dependent on us. It's easy to be there in a caring and supportive role and the man or woman forgets how to be on their own and work through their own challenges. So be there always but know when to take a step back and let your partner use their own strength and power, we must encourage our partners to step into their power, to open their hearts and to shine.
3. Meditation
Meditation is so important. Just a few minutes of meditation every day enhance focus, clarity, kindness, calmness, expands awareness and love for self and others. These are all qualities of long and thriving relationship and I suggest you find a space and take 5 – 10 minutes every morning or evening, to sit quietly and just be. Breathe deeply, close your eyes, feel your body and observe your thoughts and feelings.
You could also try this with your partner at the same time. Sit in the same space, do as I have suggested and connect with each other heart to heart.
4. Forgive & Make Love at Least 3 Times Every Week
When we remember how to live in the present moment and let the past go, it's easy to go to bed harbouring no grudges, forgiving your partner, letting go of what unfolded that day and going to bed happy. Forgive immediately, hold onto nothing and try and make love at least 3 times a week.
5. Make Room and Be Spontaneous
Relationships should be free flowing, never rigid and if your partner suggests something out of the ordinary or last minute, be spontaneous, stop what you are doing and go with the flow. And vice versa; why don't you be spontaneous and suggest things you wouldn't normally do or try something adventurous or out of the blue. Be spontaneous and things you have never dreamed of will flow into your relationship.
Follow these 5 top tips and I guarantee that your relationship will not only be a happy one but it will thrive and flourish and grow exponentially.
For more information on Jerry Sargeant and Star Magic Healing visit www.starmagichealing.com. Jerry's latest book 'Heal The You-Niverse' is out now via Amazon.
About the author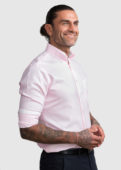 Jerry Sargeant known as 'The Facilitator', is world regarded for his healing abilities. Likened to some of the most influential healers in history, Jerry accesses deep into people's energetic and holographic blueprint to help facilitate healing. Jerry can achieve results on the physical, emotional, mental and spiritual planes. Jerry knows transformation, after becoming a drug addict at a young age and leading a life of crime. Being involved in a near fatal car crash is what led him on a path that would transform his life. Star Magic Healing takes a holistic approach using his frequency, Jerry can balance and facilitate our bodies own healing mechanisms.  His book Heal The You-niverse teaches how to harness light frequencies to energise, uplift and empower your own life and the lives of others.