An icon of glamour and sophistication, Dame Joan Collins, the popular Hollywood actress and author known for her role of Alexis in the series 'Dynasty', has created her own iconic fragrance. A reflection of her personality, I AM WOMAN has presence and the power to inspire and seduce in equal measure taking ownership of the power and strength of femininity.
The eau de parfum is an elegant oriental mix embracing citrus top notes, a sensual musk and woody base and romantic floral scents at the heart making I AM WOMAN unquestionably feminine, sensual and romantic with lasting power. The iconic bottle is inspired by Dame Joan's love for Art Deco and is available in a 50ml bottle.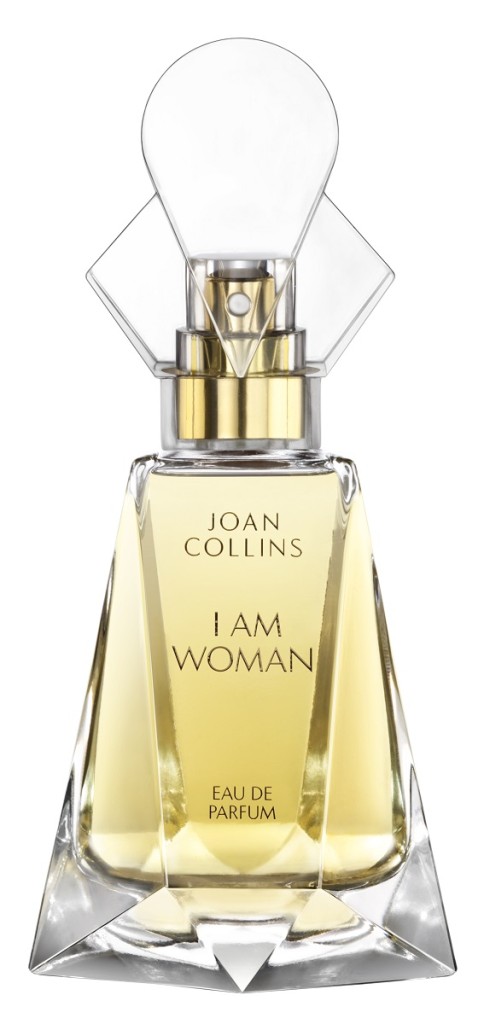 Enchanting, rich and luxurious, the Body & Soul Collection is a charming set that allows you to ensure both you and your surroundings radiate glamour and luxury with I AM WOMAN Eau de Parfum and a BRAND NEW and innovative reed diffuser. The gift set includes a 12ml bottle of the classic fragrance which is the perfect size to slip into your handbag to ensure you carry this decadent scent with you at all times whether at home or away.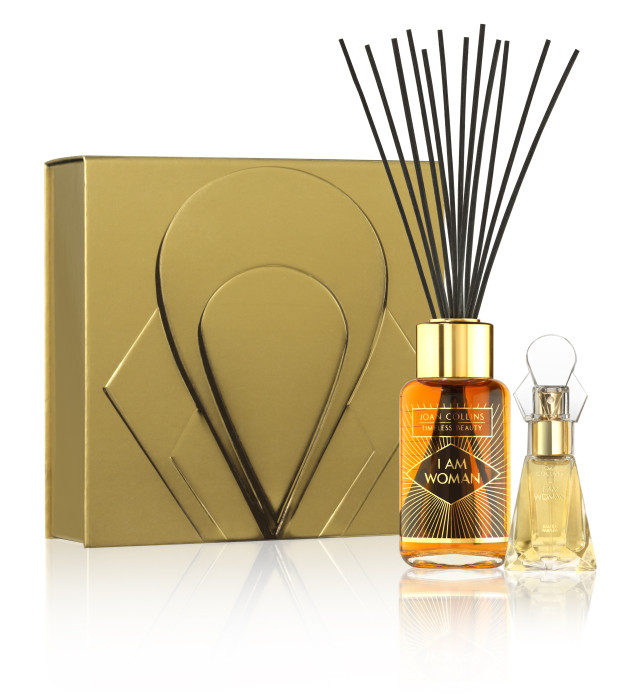 The charming set also includes a reed diffuser which takes the concept of home fragrance to a new level with a pure perfume blend that creates a supremely glamorous ambiance so your fragrance and its presence need not end with you. This stylish diffuser with its elegant glass bottle and black reeds fills the room with the delicious aroma of I AM WOMAN creating a soft enticing atmosphere with uplifting scents to bring a feeling of luxurious wellbeing.
Packaged in a beautiful gold box bearing the Art Deco motif of the bottle, the Body & Soul Collection is the perfect introduction to the stunning fragrance by Dame Joan and makes the ideal gift this holiday season.
I AM WOMAN Body & Soul Collection gift set costs £32 and I AM WOMAN eau de parfum 50ml costs £50. Both are available from www.joancollinsbeauty.com, QVC, Urban Retreat, and Harrods.
Joan Collins I AM WOMAN
An icon of glamour and sophistication, Dame Joan Collins, the popular Hollywood actress and author known for her role of Alexis in the series 'Dynasty', has created her own iconic fragrance. A reflection of her personality, I AM WOMAN has presence and the power to inspire and seduce in equal measure taking ownership of the power and strength of femininity