The popcorn market has witnessed its fair share of growth over the past few years, but few, if any, can raise the innovator crown as high as Joe & Seph's. Launched 7 years ago – before the advent of the popcorn boom – by Adam Sopher and his parents, Joseph (whose name adorns the packs) and Jackie, the business has ridden the wave with aplomb thanks to a unique combination of fun, family and creativity.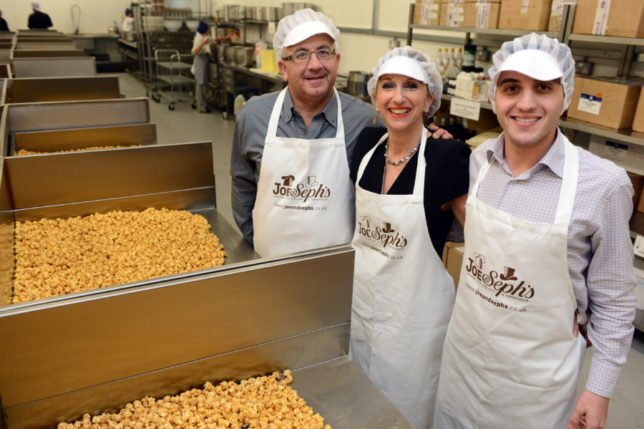 Family values run deep through Joe & Seph's, as Adam, Co-founder and Director, explains, "We are a family owned and run business, although people are often surprised to hear that's the case." But don't think this homespun attitude stifles creativity – with over 50 flavours in the Joe & Seph's product range, boasting 34 Great Taste Awards between them, you wouldn't be hard-pushed to consider the Sopher's a family of Willy Wonkas.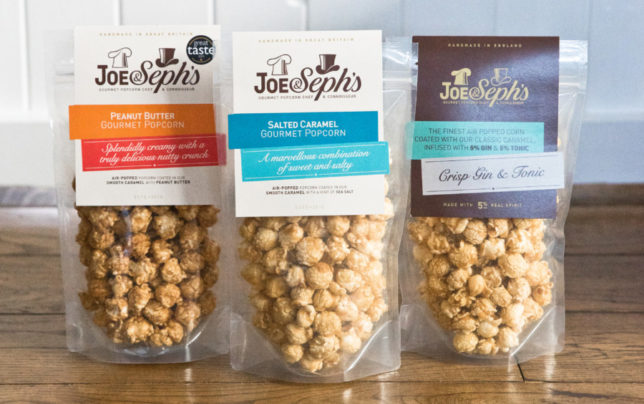 "Everything we do is about taste, innovation and quality," explains Adam, "We are one of the few popcorn brands who manufacture the popcorn ourselves – we actually have our own production kitchens and pastry chefs based in London, so every kernel is well looked after."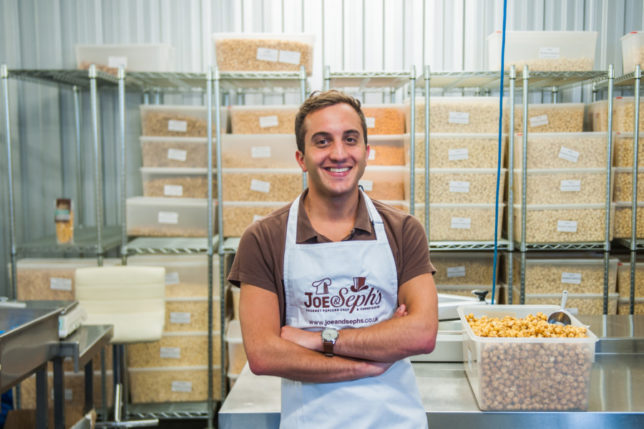 The Joe & Seph's product range contains an impressive number of strong sellers, chief among them classic flavours like Salted Caramel and Chocolate & Peanut Butter, but the more inventive options of Goats Cheese & Black Pepper and Gin & Tonic have also earned crowds of fans. Cheese on Toast flavoured popcorn, a particular favourite of Adam's, is one of many ideas which few would have the confidence to develop but which Joe & Seph's has created to great effect.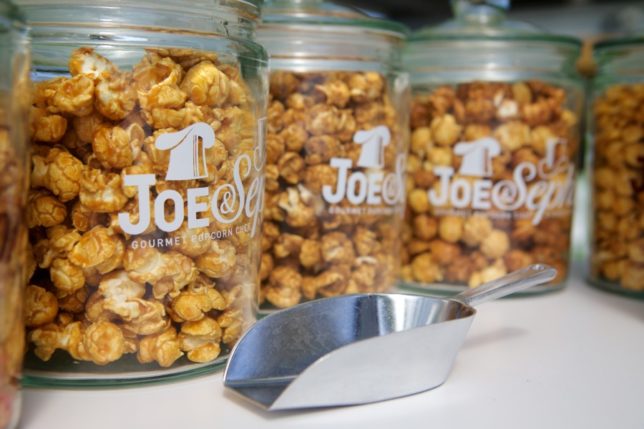 Joe & Seph's have managed to differentiate themselves by offering a unique, premium product unlike anything currently on the market and their vast range has gained them many fans both here and overseas.  As Adam explains, "Ultimately, we would like to have our popcorn sold in every great store around the world and we're lucky enough to already have our products sold in premium shops in Scandinavia and Hong Kong."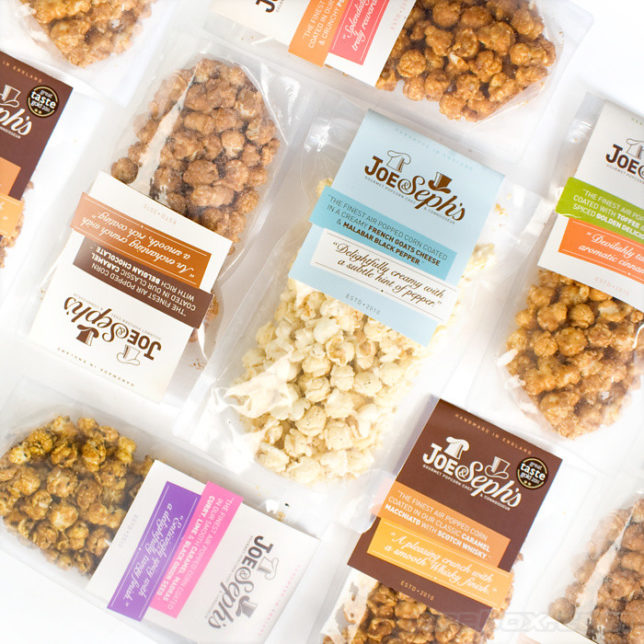 While the brand continues its quest for a worldwide customer base, they are also constantly innovating and earlier this year collaborated with Michelin starred father-son duo, Michel Roux Senior OBE and Alain Roux to launch a range of exclusive new limited-edition gourmet popcorn flavours – Caramelised Ginger & Lemongrass, Blue Cheese & Rhubarb & Piña Colada.
Joe & Seph's has also launched the UK's first Gourmet Popcorn Subscription Service. Adam comments, "With so many flavours to choose from, it made sense to offer fans a totally different service and the opportunity to try something new."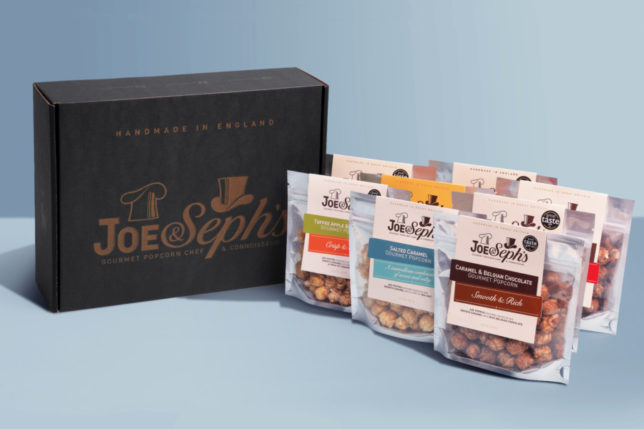 From £16 a month, Joe & Seph's will send you 8 unique flavours every month as part of the Tasting Club. "We're also looking forward to launching some brand-new popcorn flavours, including Cheddar Cheese & Onion and Banoffee Pie," Adam says, "as well as our brand new 'SIMPLY' range of dairy-free and gluten-free popcorn made with 3 ingredients or less!"
For more information, please visit www.joeandsephs.co.uk