Tell us more about the new Fireman Sam movie.
'Fireman Sam: Set for Action' is the new feature for Fireman Sam fans – they're going to love it. It's action-packed and there are going to be lots of thrills in it. It's a whirlwind, rollercoaster ride of fun, action and adventure. A little bit of Hollywood has been brought to Fireman Sam, they're going to be making a movie.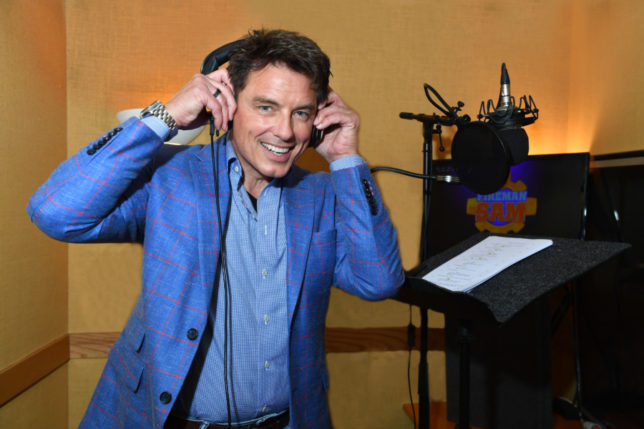 How would you describe your character Flex Dexter?
My character Flex Dexter is a Hollywood A-lister, who hasn't had a hit in a long time and he's been asked to be involved in Fireman Sam's movie, but he doesn't realise that he has been asked to be the co-star and not the star. So being very Hollywood, Flex Dexter decides to cause a bit of havoc, make some things go wrong, and put people into a bit of danger because he's not a very nice guy, although he has a really good smile. He puts him in danger and gets into the position where he puts himself in the leading role. He gets Fireman Sam shoved out and that's all I'm going to tell you because I don't want to spoil the rest of the movie.
As an actor yourself, were there any similarities between you and Flex?
I like to hope that I'm not an actor that is like Flex Dexter, but being an actor who is playing another actor, it's fun. I was able to reach into my files of people that I have worked with who might be a bit like the character of Flex Dexter – I'm not going to tell you who they are though! It wasn't very difficult to find Flex Dexter in myself, I don't know if that's a good thing or a bad thing!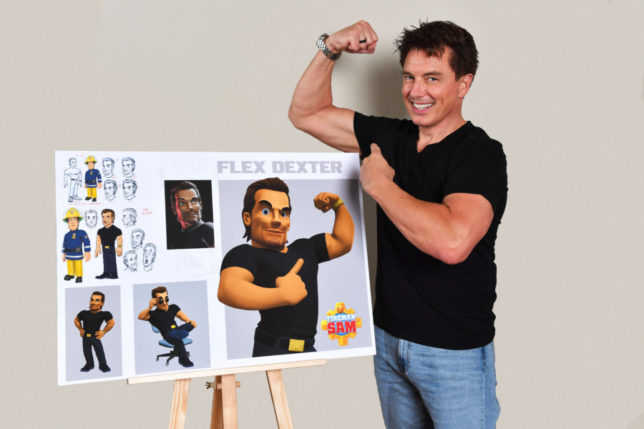 How accurate is the Hollywood mentality portrayed in the movie?
I live in West Hollywood in California and I work in Hollywood, so I get to experience Hollywood. When you take someone like Flex Dexter out of Hollywood, and I live in Hollywood, and you put them into another location like Pontypandy, they try to be really big and bring "hey I'm from Hollywood and I'm in Pontypandy, it's not so big, not so great"… that's the kind of attitude he has and there's a lot of people like that in Hollywood. They'll go off to film somewhere and they'll say, "Oh I'm heading off to such and such town, and it's not going to be like Hollywood" – I've been around that and I kind of fed upon that to bring a little bit of that to Flex. He's not a nice guy! He's really not a nice guy – Pontypandy doesn't need a bad person in it, but you wouldn't have the movie without a bad guy, would you?
Fireman Sam made his debut in 1987 and has aired in over 155 territories and 36 languages with over 754 million views on the official YouTube channel and has a global social media following of over 285,000. How to you live up to that history as a new character?
It's really hard to do. Knowing the history of the Fireman Sam world, Pontypandy and all the different characters. It's been around for thirty years and I've had the great privilege of being part of another British iconic TV show, some of you may have heard of it, called Doctor Who and I was a character in that for many years so I know the history, I know the pressure that you're under when you do something like this because you have to honour the history and bring some new life to it – so I hope I've done that in some way.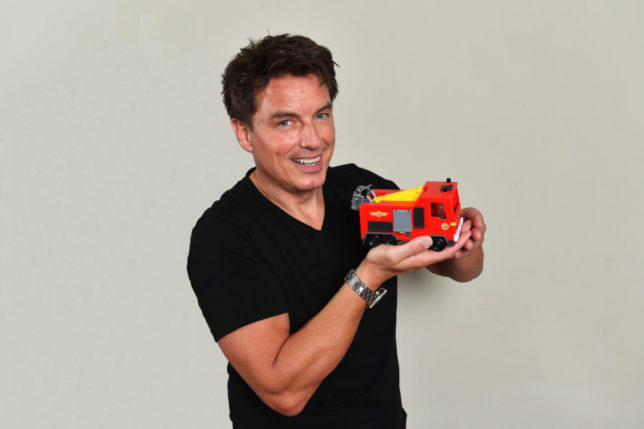 Describe the process voicing an animated character.
When you voice a character for something like animation, you have to imagine what they look like and also you become very physical. I find it very helpful to be a little OTT with him, but it was also good to sometimes bring it down. My arms were flapping around all over the place. Flex Dexter wasn't just 'flexin', he was 'flappin'.
What was it like creating the "bad guy" character of Flex?
I would like to say, in creating the character of Flex Dexter, I would like to give you some meaty, theatrical thespian answer, but he really wasn't hard for me to find, because having played a bad guy before in another show on television, it was kind of easy for me to find the not so nice guy. However, Flex has got to do it with a smile on his face. He's got to be, not so much as bad, but mean and be nice.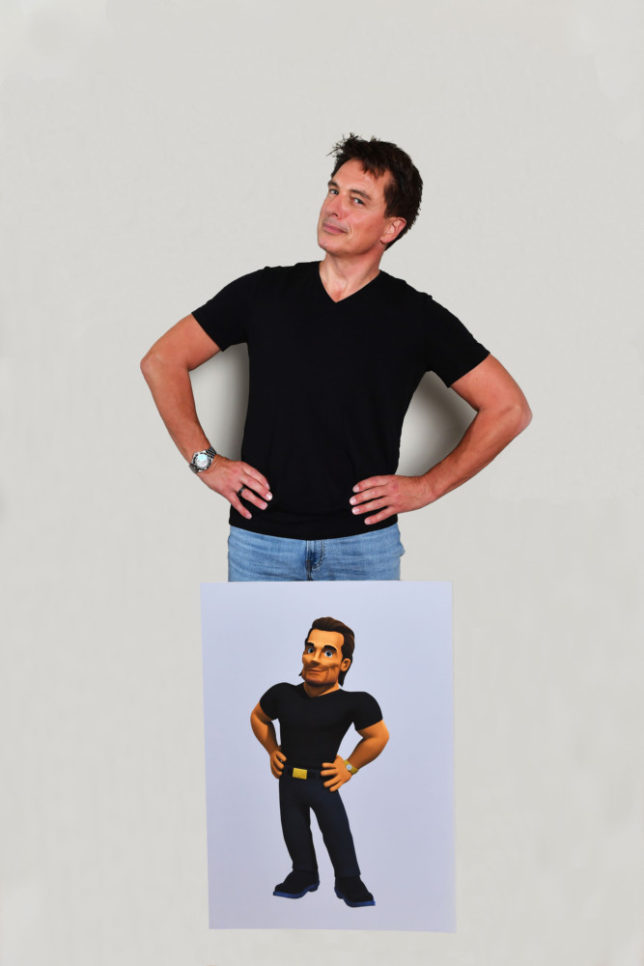 What do the younger members of your family think of your new role in the Fireman Sam movie?
I haven't told any of my family that I am doing this yet, because I have a great nephew, my niece's son, and also I know Fireman Sam from my childhood. My great nephew is a huge Fireman Sam fan and I haven't told him yet. When it finally comes to the point where I can show him the finished product, I'm going to sit and watch it and watch his face realise that that's Great Uncy John… and I know Fireman Sam. I might not have been very nice to him, but I know Fireman Sam and he taught me a lesson.
What does it mean to you to be involved in the Fireman Sam movie?
For a long time, I have always wanted to do a voice for an animated character and having been involved with some great British iconic TV shows, it's great to be involved with Fireman Sam. Thirty years it's been around, everybody knows who Fireman Sam is, so to be part of Pontypandy is just amazing. We've all grown up with these characters and as an actor, as somebody who loves what they do, to be the voice of something that is going to be there for a long, long time, so in another thirty years, I will always be Flex Dexter, which is kind of awesome to think that, so my voice will live on for generations and generations in the land of Fireman Sam, Pontypandy. I will be there for a long time!
Is any resemblance between Flex and you?
I like to think that I have biceps like that… and I've taken a few pictures for publicity that you'll see that I do have the biceps. I've got the chin, I think I've got the eyebrows… the hair, mine's forward, his is slicked back. It looks like me, I don't mind looking like Flex Dexter. Pontypandy… here comes John Barrowman as Flex Dexter.
Fireman Sam: Set for Action airs exclusively on Cartoonito, Monday 22 October at 8am (Sky 619 Virgin 706 BT 488)