Lightweight and portable, the Kärcher K4 Full Control pressure washer is the ideal product for tackling your outdoor cleaning tasks to help you achieve amazing results. Whether you are looking to clean your patio, decking, car, wheelie bin, garden furniture, fencing and many other applications, the new full control system can help you find the right pressure setting, ensuring an optimal clean.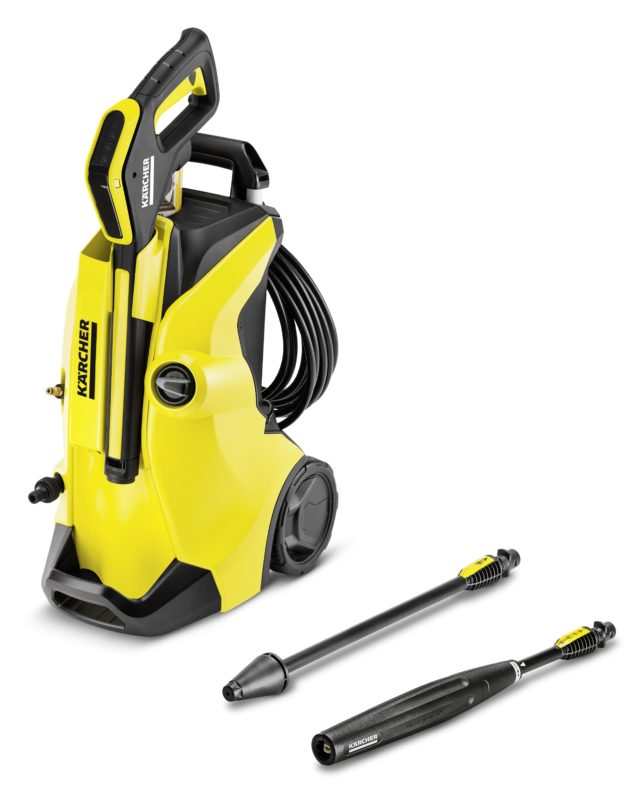 Simply choose the correct spray lance, based on the surface you wish to clean, using the surface symbols on the spray lances as guides. Once you have chosen the lance you wish to use, simple twist the vario lance to find the correct pressure setting, guided by the LED display on the trigger gun. This new system will help you achieve the best possible clean for your home.
The Kärcher K4 Full Control model is perfect for tackling medium sized patios and cars and yet powerful enough to tackle tough dirt. With it's long-life water-cooled motor, this model comes with a 3 year warranty. This pressure washer comes with a dirt blaster spray lance and a vario power spray lance.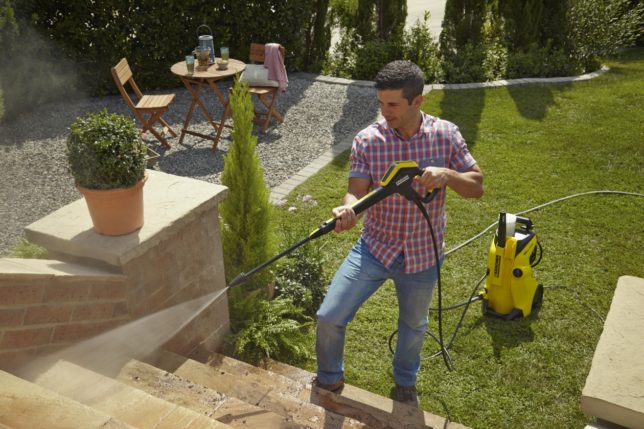 The Full Control trigger gun and spray lances use three different pressure levels and a detergent setting to ensure the optimal pressure setting for every surface. The pressure can be regulated by twisting the Vario Power spray lance until the desired level is shown and the LED display on the Full Control trigger gun allows you to easily check the pressure setting you are on.
With parking position for easy accessory storage at all times, the Full Control trigger gun and the connected spray lance can be stored on the pressure washer during cleaning making the Full Control trigger gun easily accessible. After you have finished, the Full Control trigger gun and spray lances can be stored on the pressure washer to save space. Furthermore, the practical telescopic handle is made of high-quality aluminium with a convenient pulling height that is also completely retractable for a compact storage solution.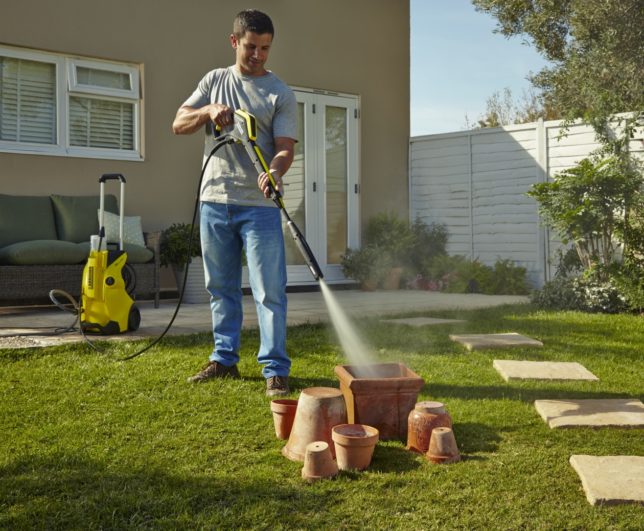 The Plug and Clean feature allows for quick and easy application of detergents through the pressure washer, when in detergent mode meaning that the Plug and Clean detergent can be replaced quickly and easily with one simple movement. Kärcher detergents increase efficiency while cleaning, helping to prevent dirt from returning and protecting and caring for your surfaces long after the cleaning job has ended.
The Kärcher K4 Full Control pressure washer costs £219.99 and is available from www.kaercher.co.uk